This was actually the last places we went during our X'mas trip
After 2 years, we were back in Seattle again, and this time with Tinkerbell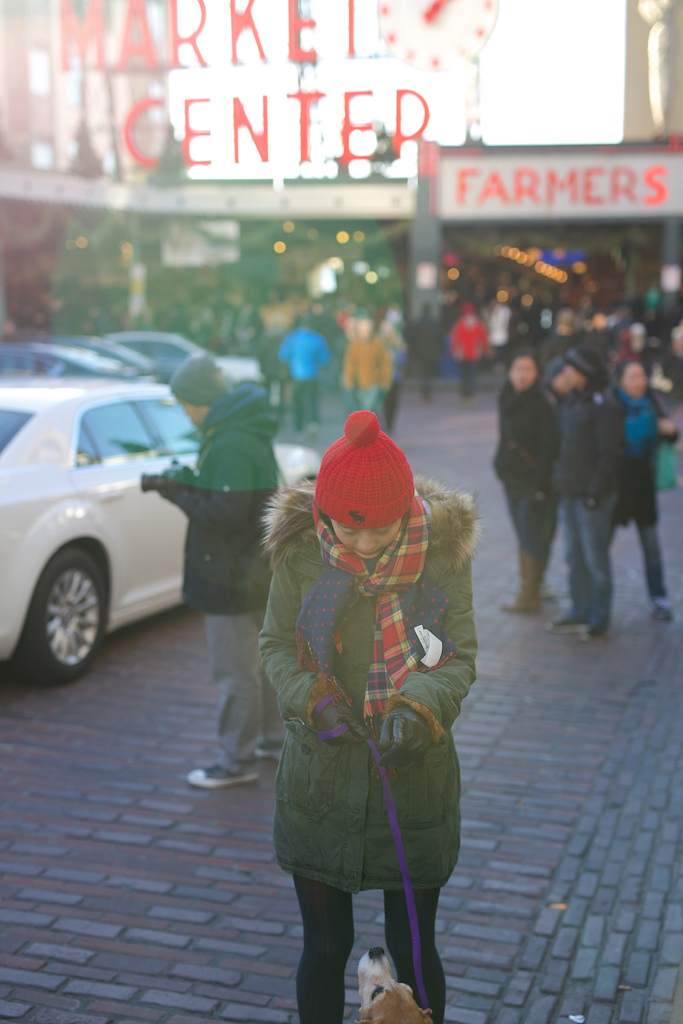 Since we were here before, we did not do much touring
we went to the places which we thought would be worthwhile visiting

I love this shot soooo much expect Tiru was being out of frame.....
Hey Mr Photographer Tiru is the 主角 not the market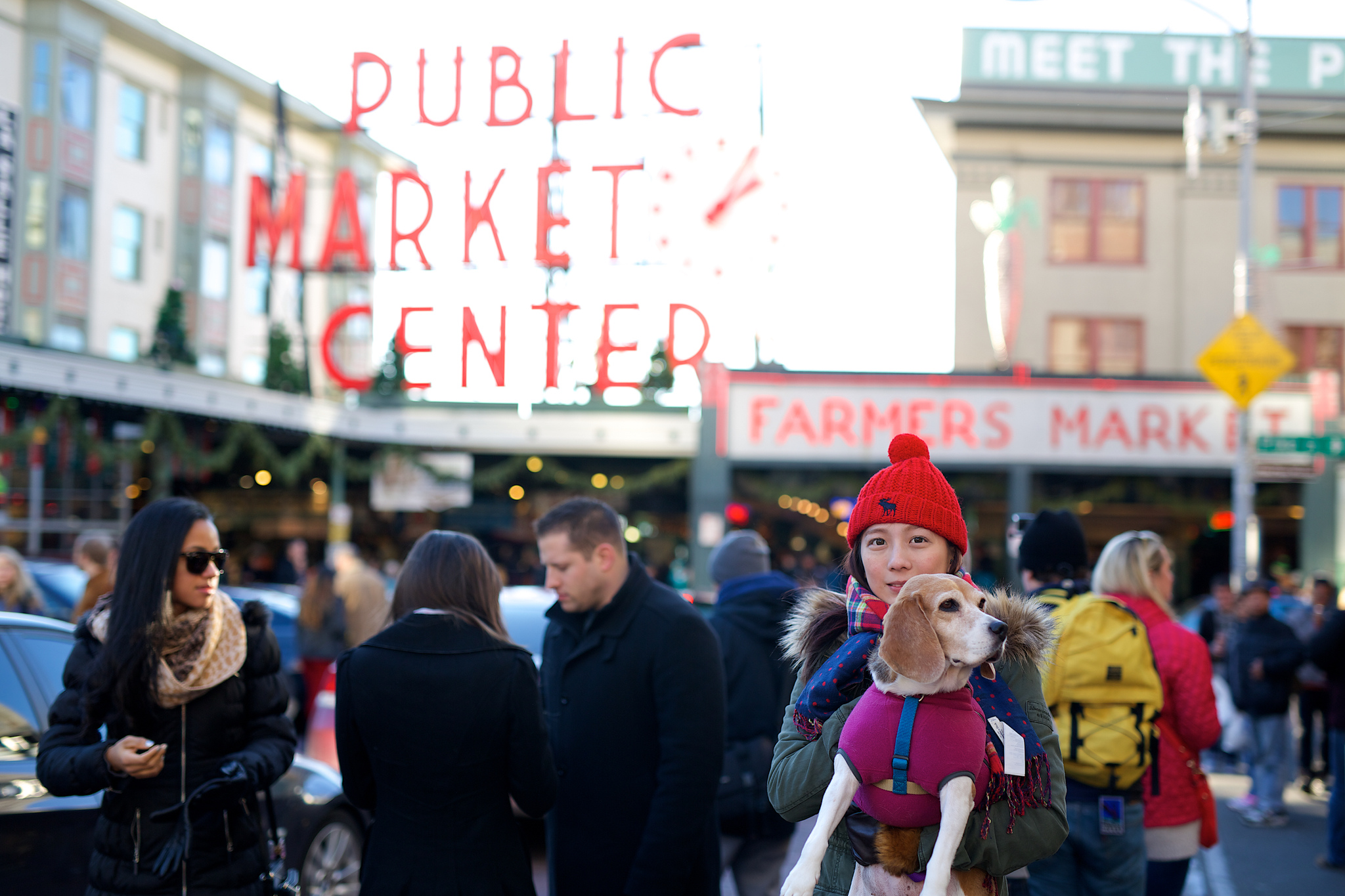 It was soooooooooooo (god damn) difficult to have nice pics
In the end, I had to hold Tiru most of the time

Oh did I mention, I didn't bring Tissue & Tiffy
and Tinkerbell was here becuz her dad chose her not me~!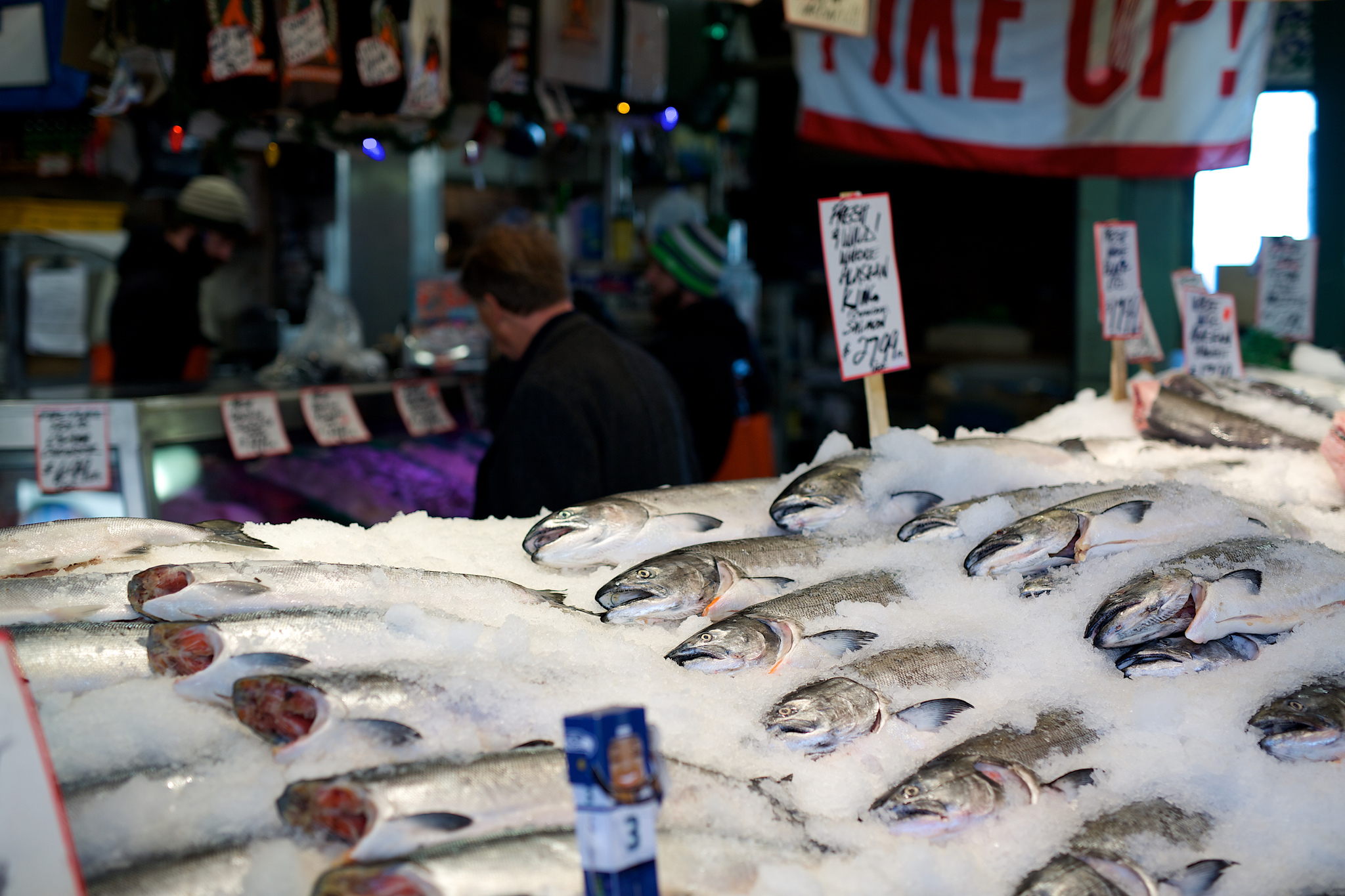 As usual, the flying fish, sadly Tiru didnt catch any of those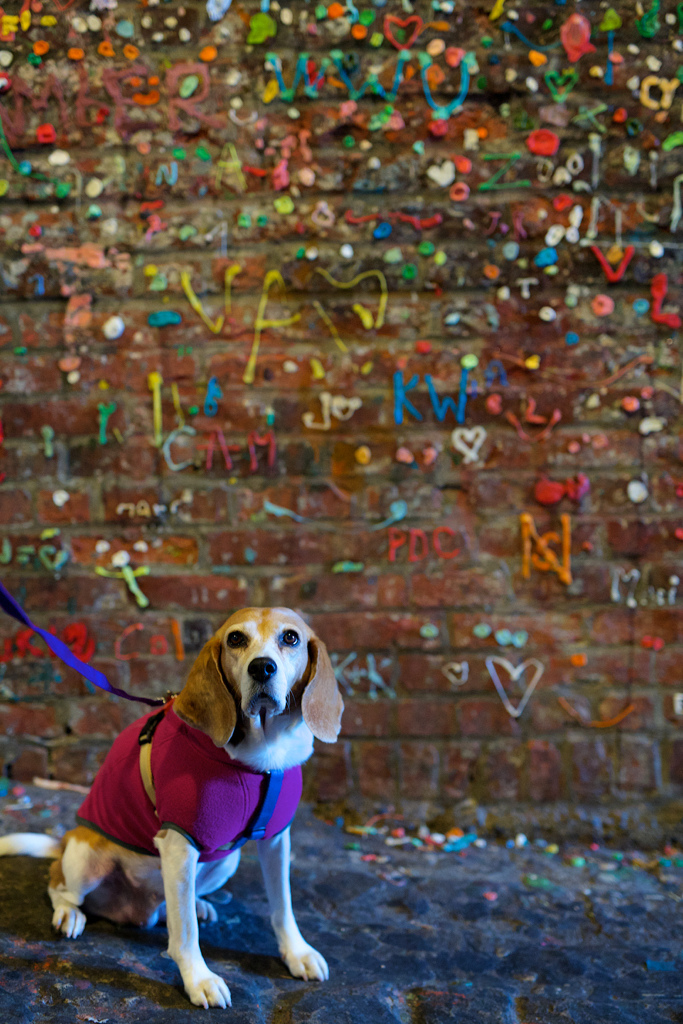 And the human "germ" wall!! oh so disgusting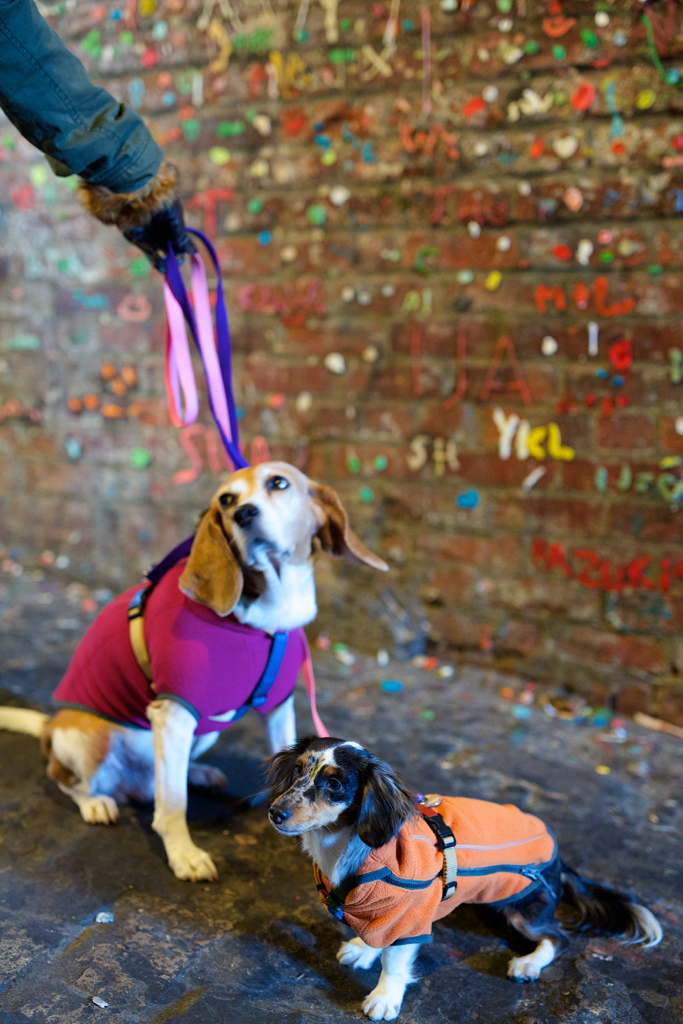 This year I didnt bother to leave my saliva on it since I already did that 2 years ago
so I dont have to worry about ME being extinct since Act's mom says the alien will rebuild we human based on this gene pool

Oh I do forget to have Tiru Tiffy Tinkerbell Tissue Tia 's saliva stored here
we will have to do that next time :(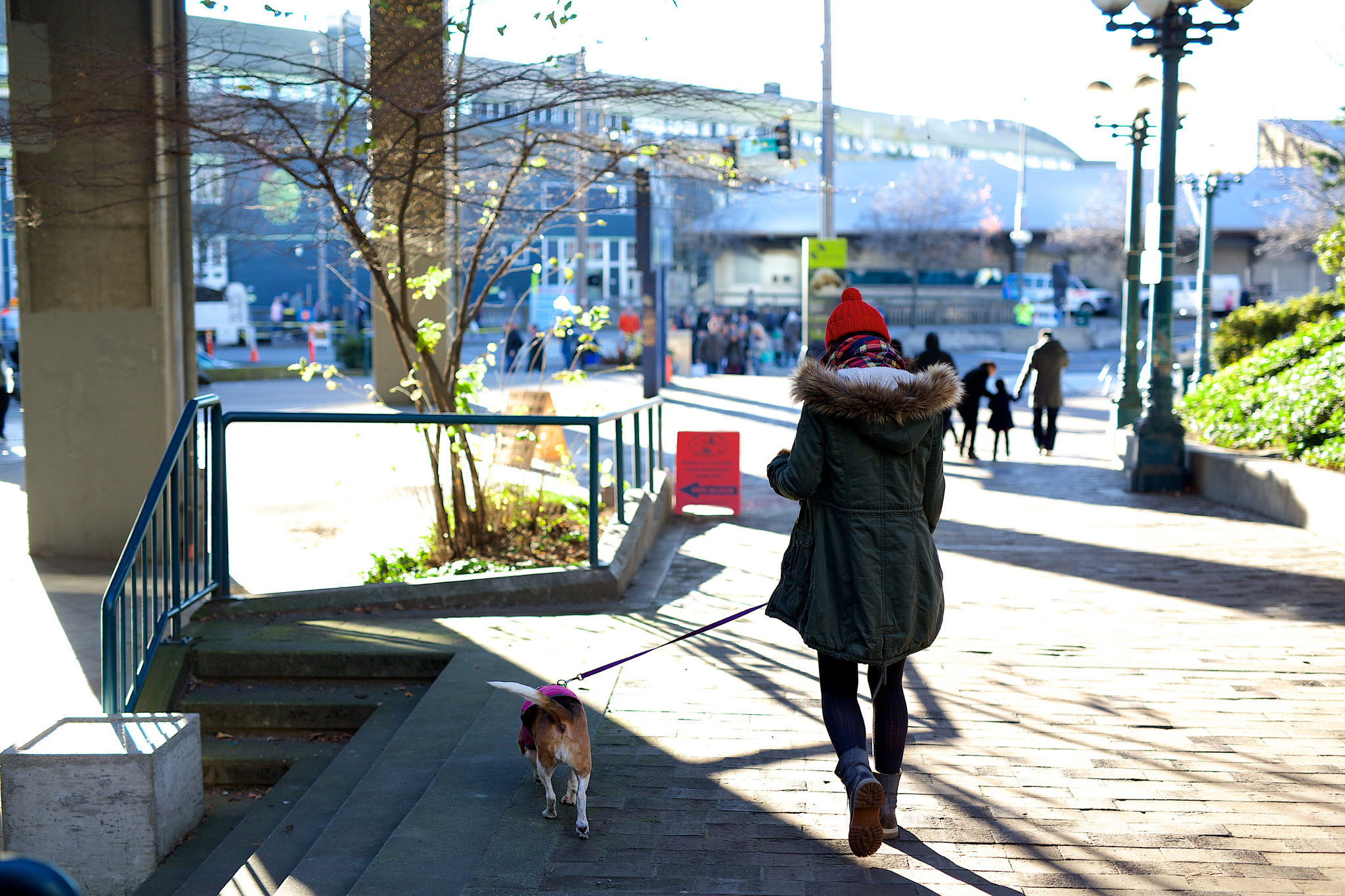 Its a little too cold in Seattle and honestly i didnt like that
I can only tolerate cold weather provided that there is snow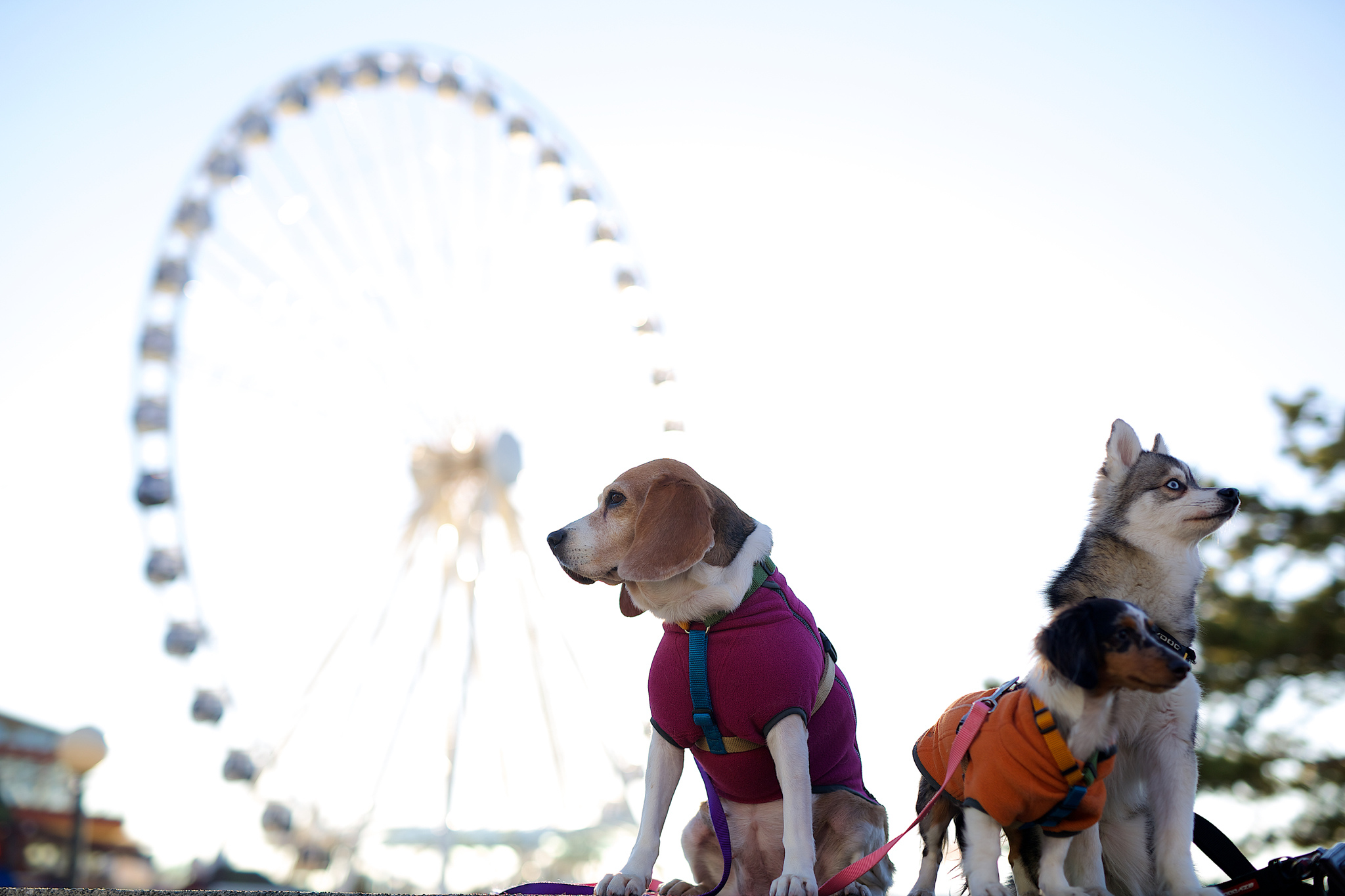 The pups were not in control today
They all looked in different direction XD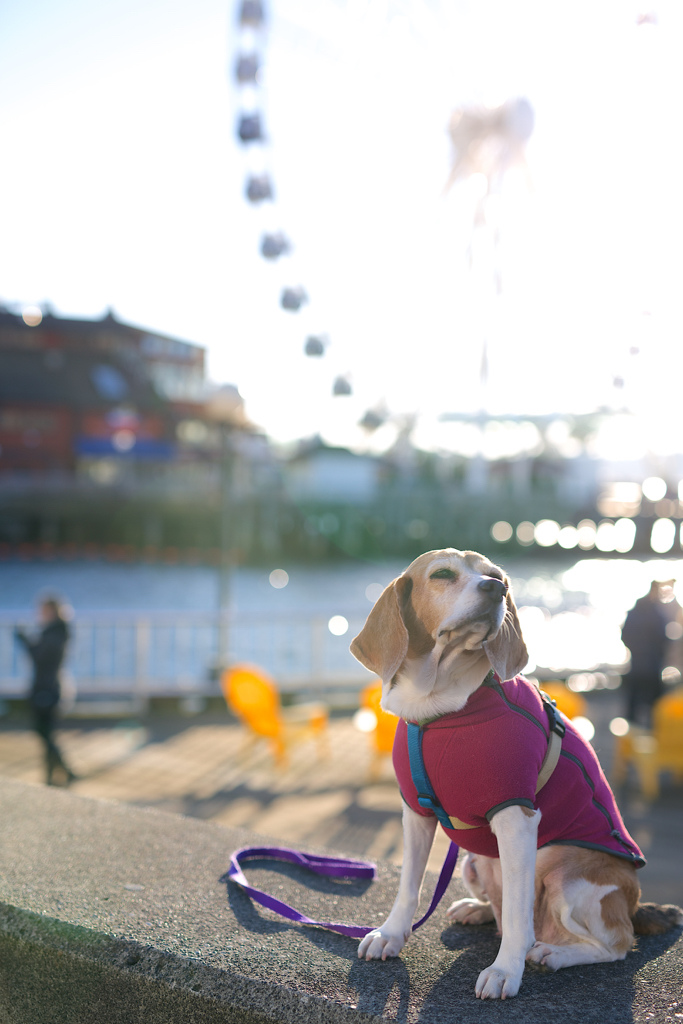 Handsome Tiru will give us a good pose when he is the only one in the shot....haha...selfish guy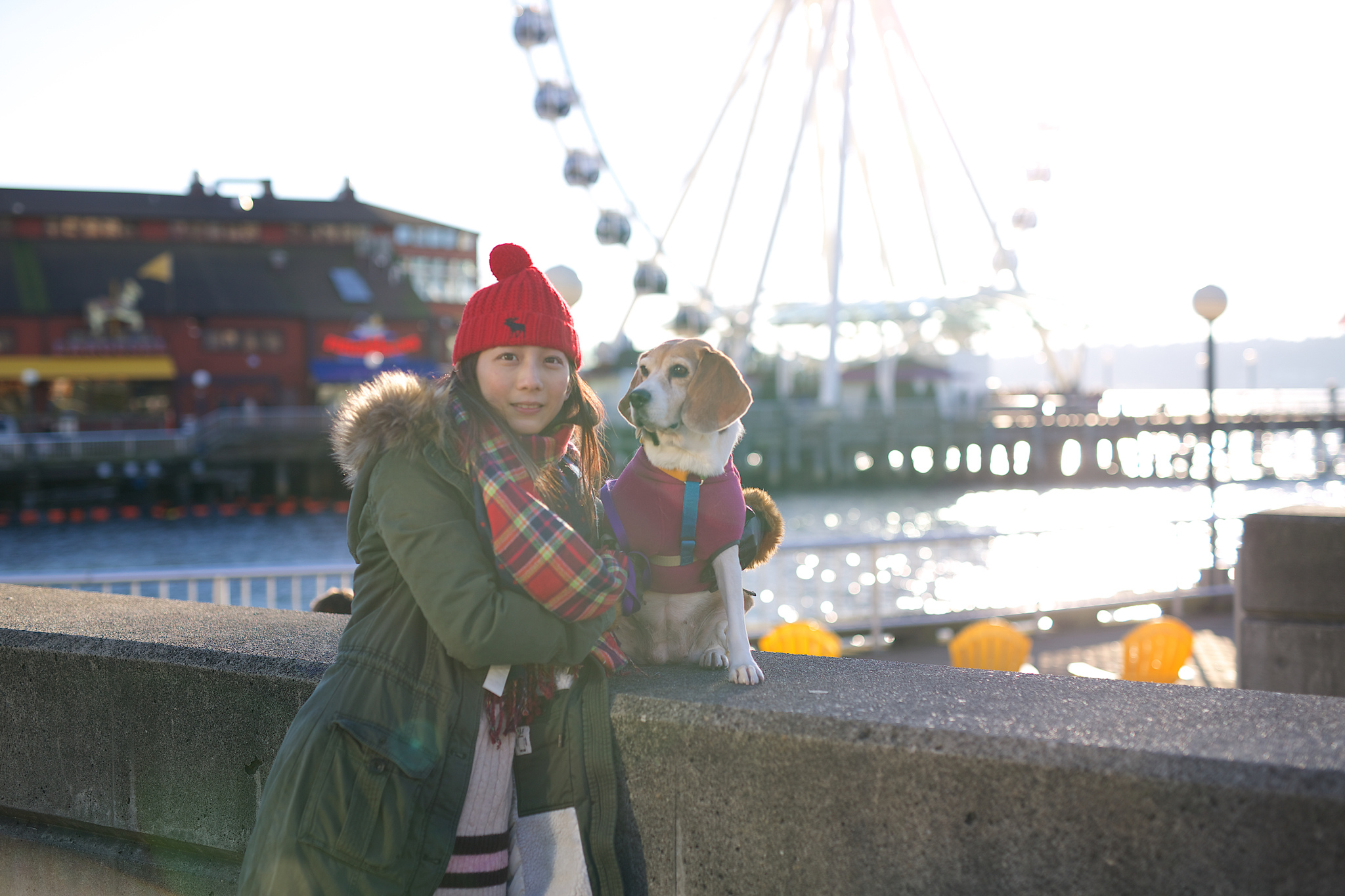 Cold cold cold, I wrapped up myself like a 粽子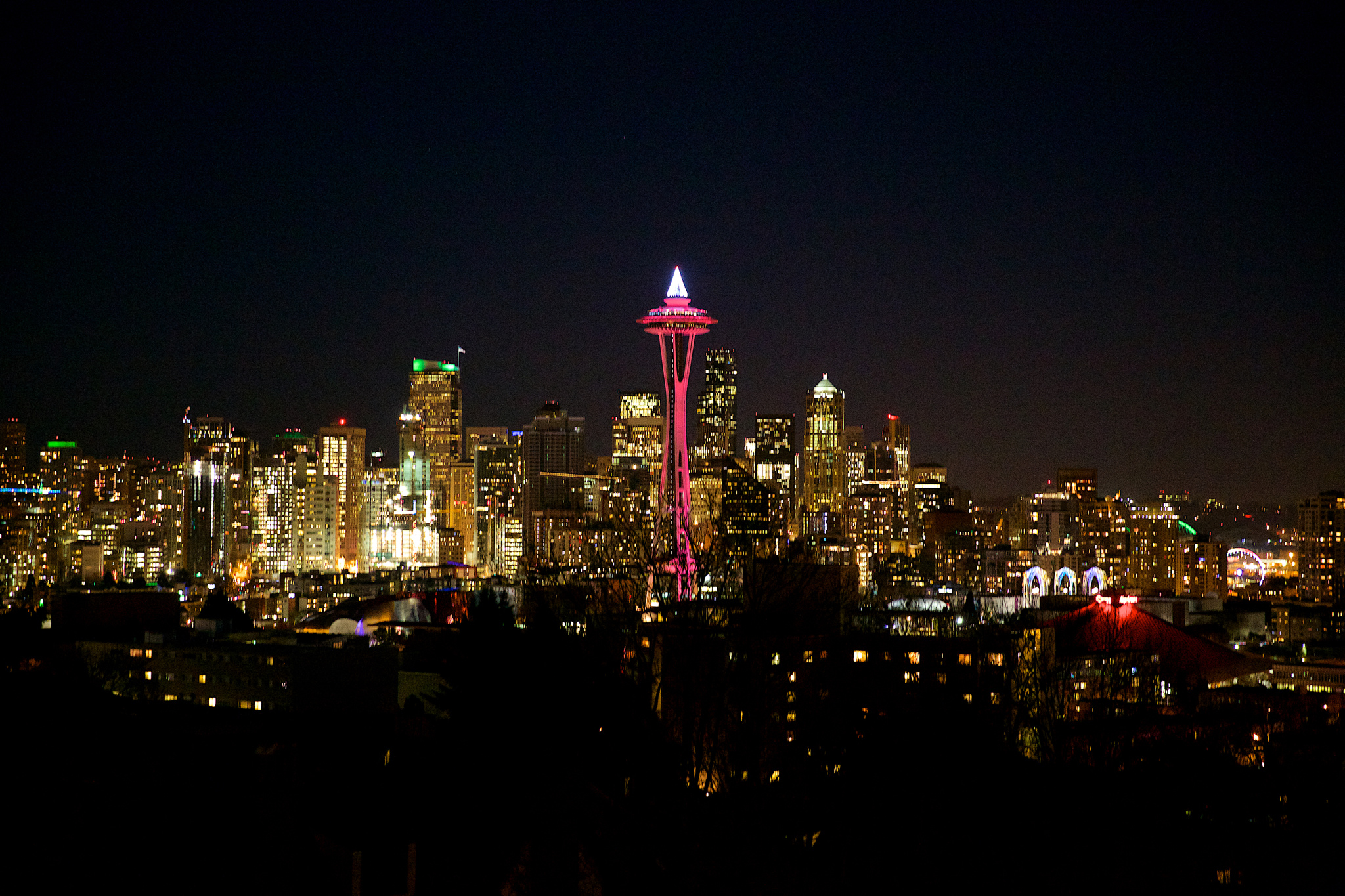 It was too cold and there weren't many places to go with 3 pups, we headed back to Oregon after saying goodnight to Seattle
It was the last day of 2014, Tiru's dad and I spent our night at a bar and HAPPY NEW YEAR to everyone who have had loved us in 2014!!!


====================== The next day, or the first day of 2015, we were heading back home~~~ =====================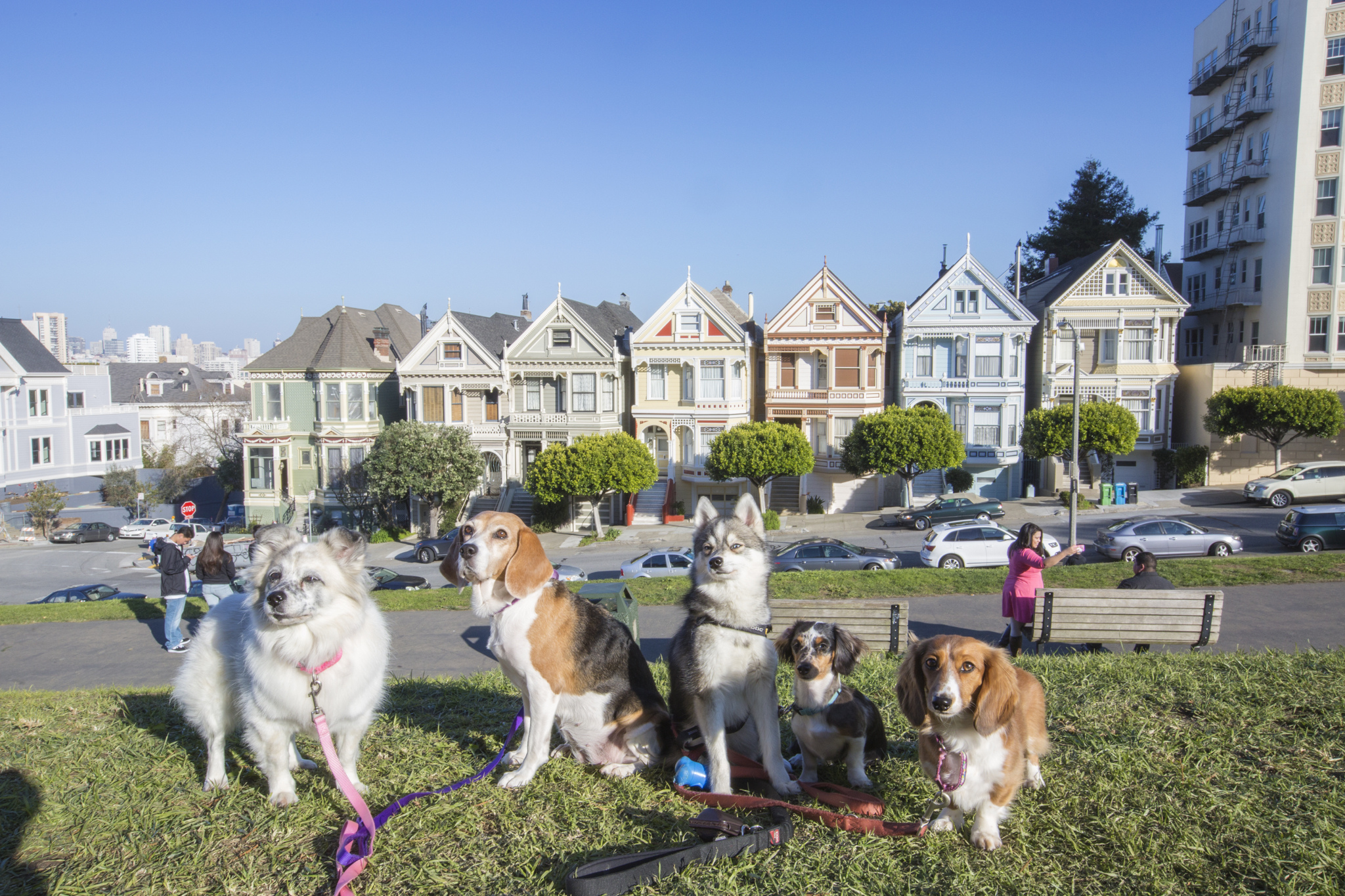 We didn't plan to come to this Alamo Square in San Francisco
But since we were here for fried chicken, we should as well get some sun bathing in the park

It was after I got back that I realized that this was a WONDERFUL park!!!!!!
Turn out to be a tourist attraction XDD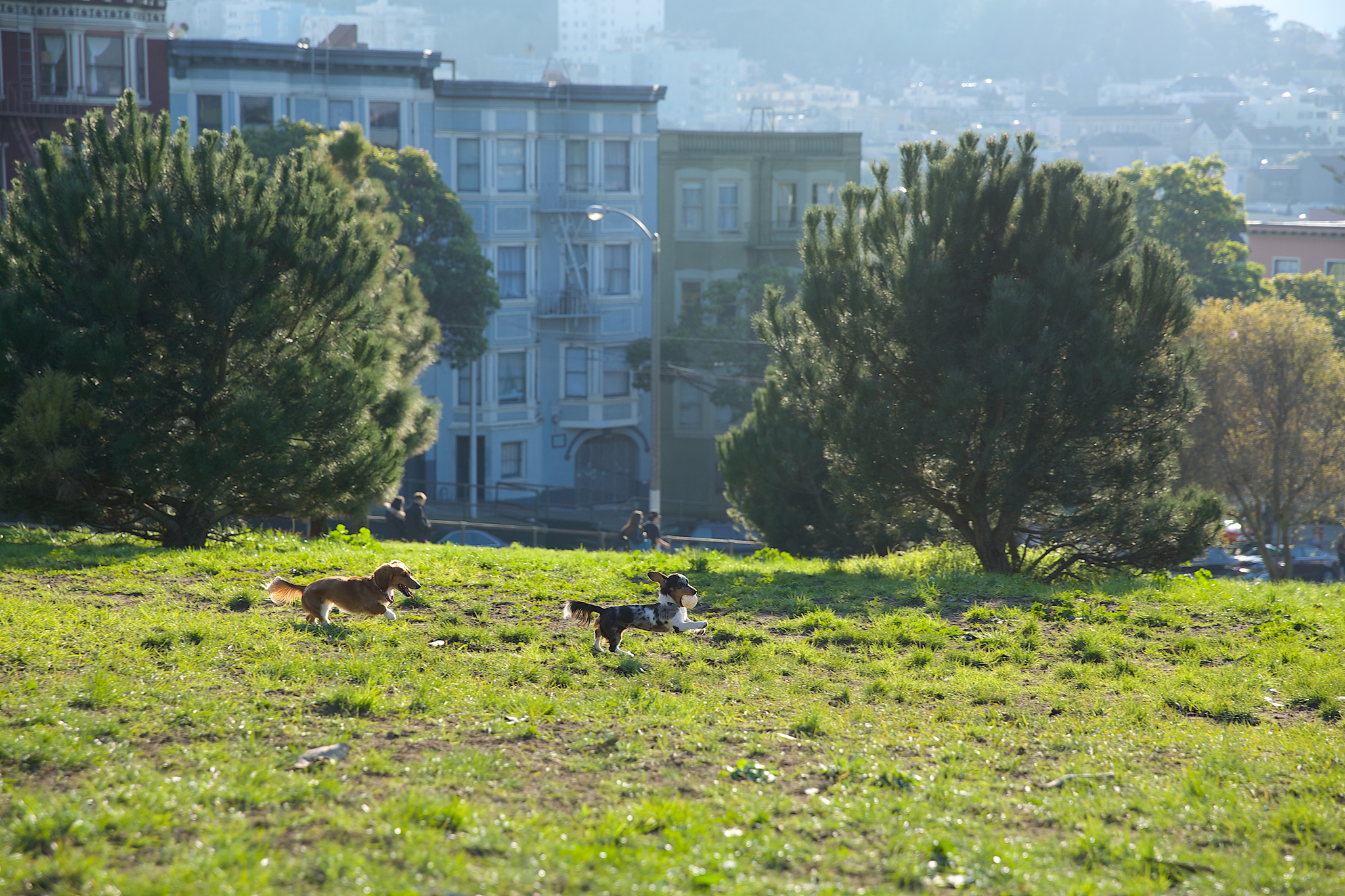 Love the landscape of the park, you get to view the downtown
and yet you get to see the happy puppies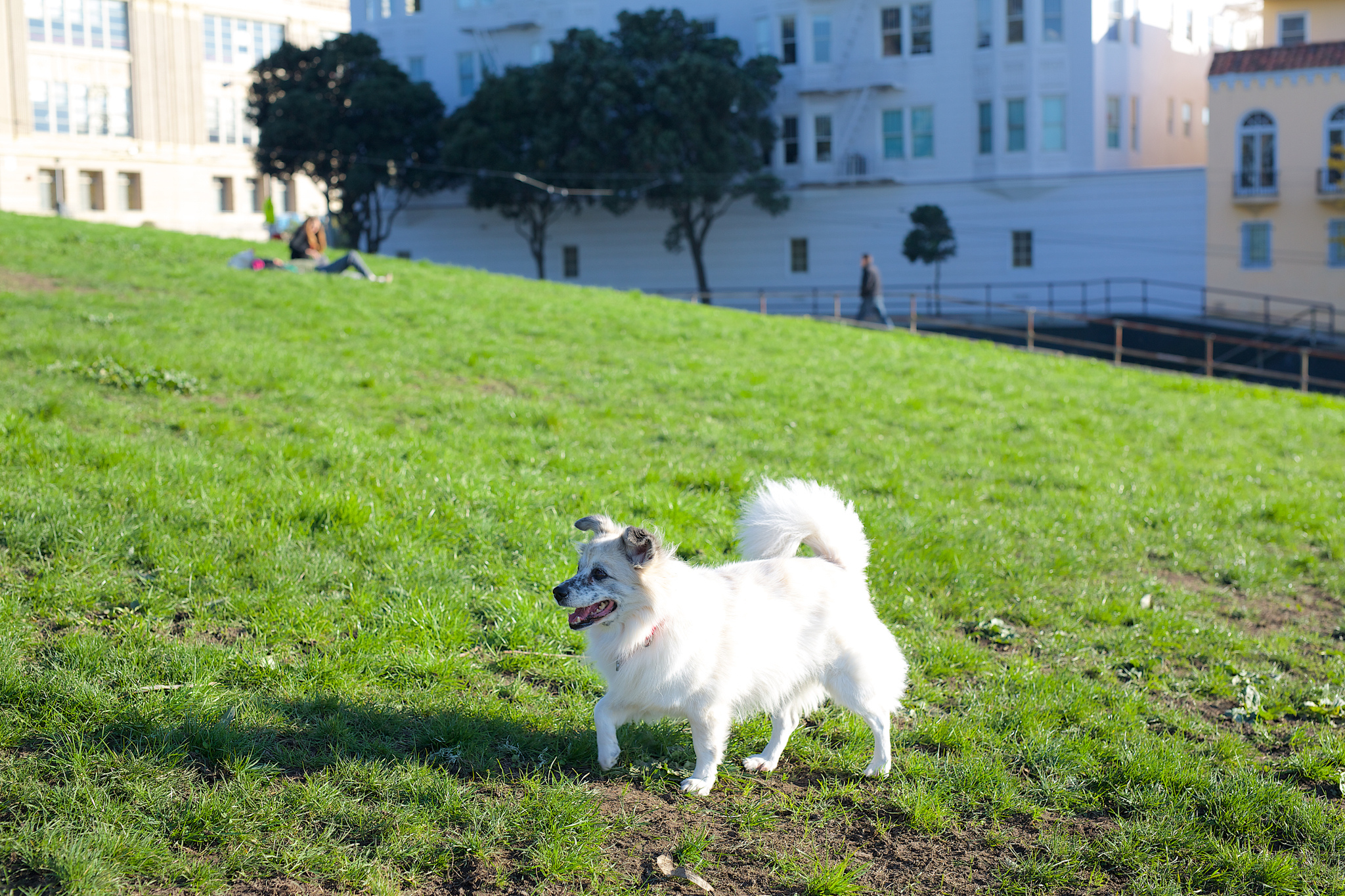 Tiffy was as content as her mom
(since its another 7 hour drive back home after visting the park, you shoudl treasure every minute not being on the car)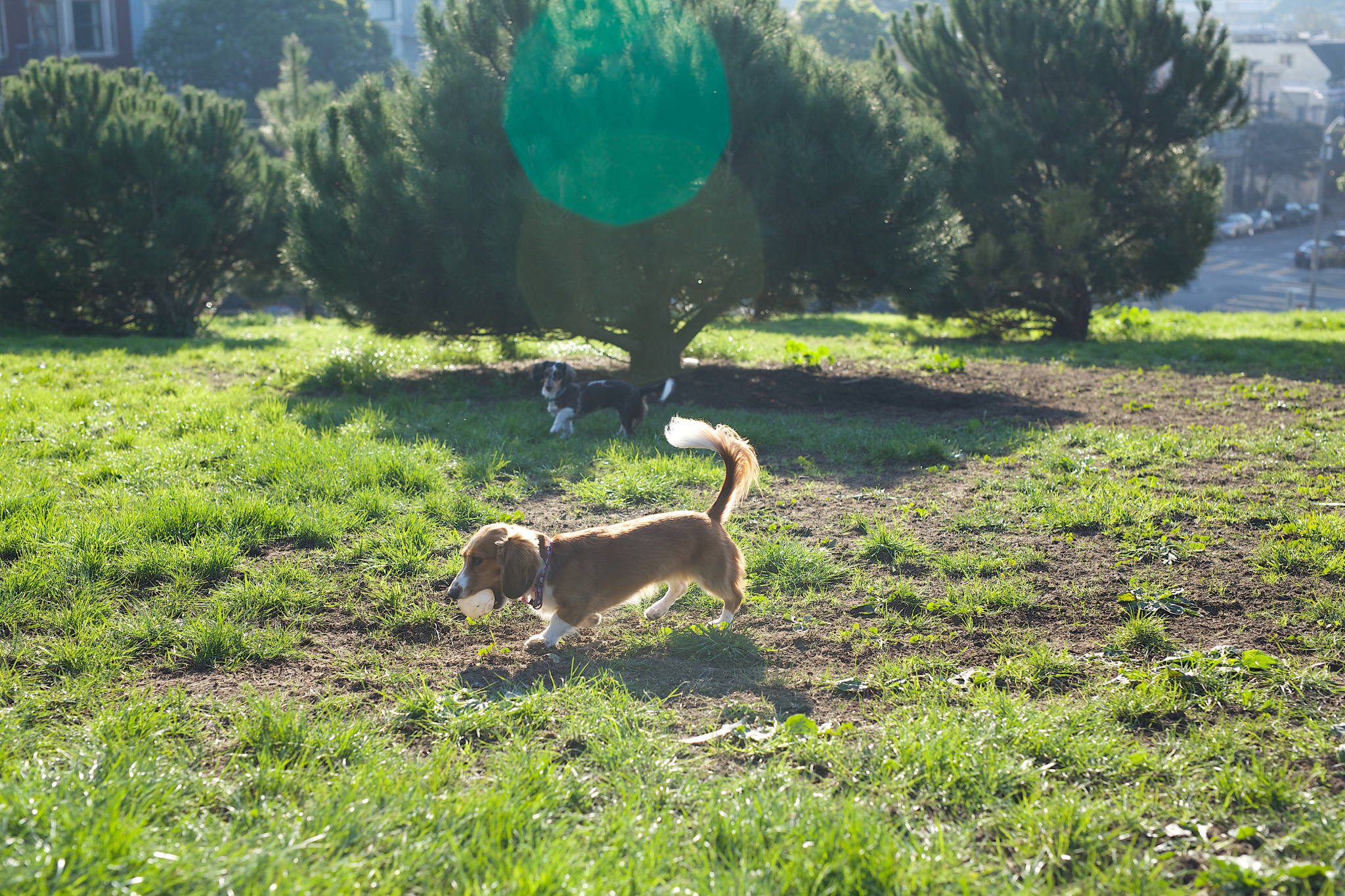 The two girls can have 100% fun as long as I remember to bring their toy with us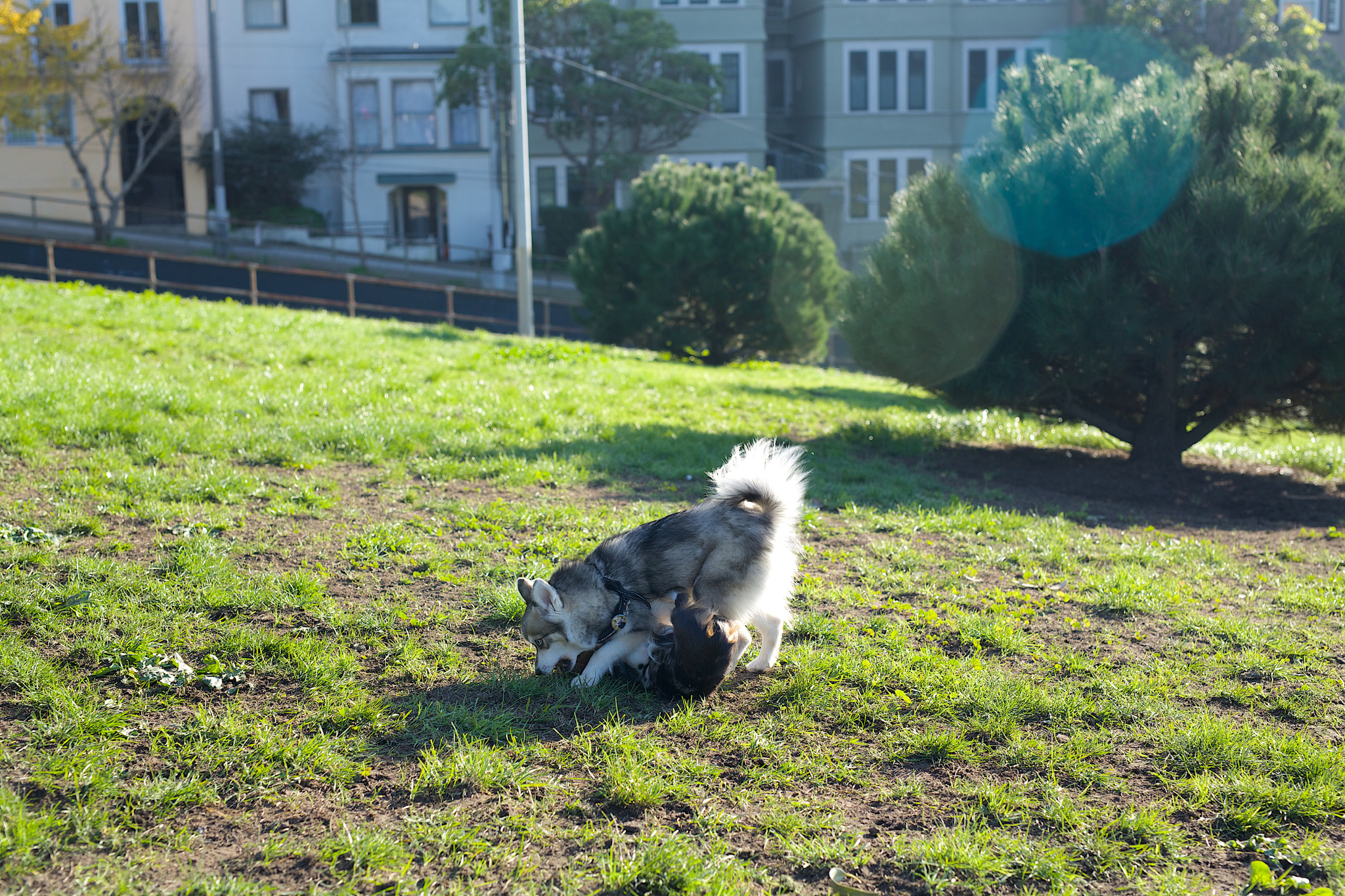 Bully Act is here AGAIN...hahaha.......
its fine, I enjoy watching this soooo much!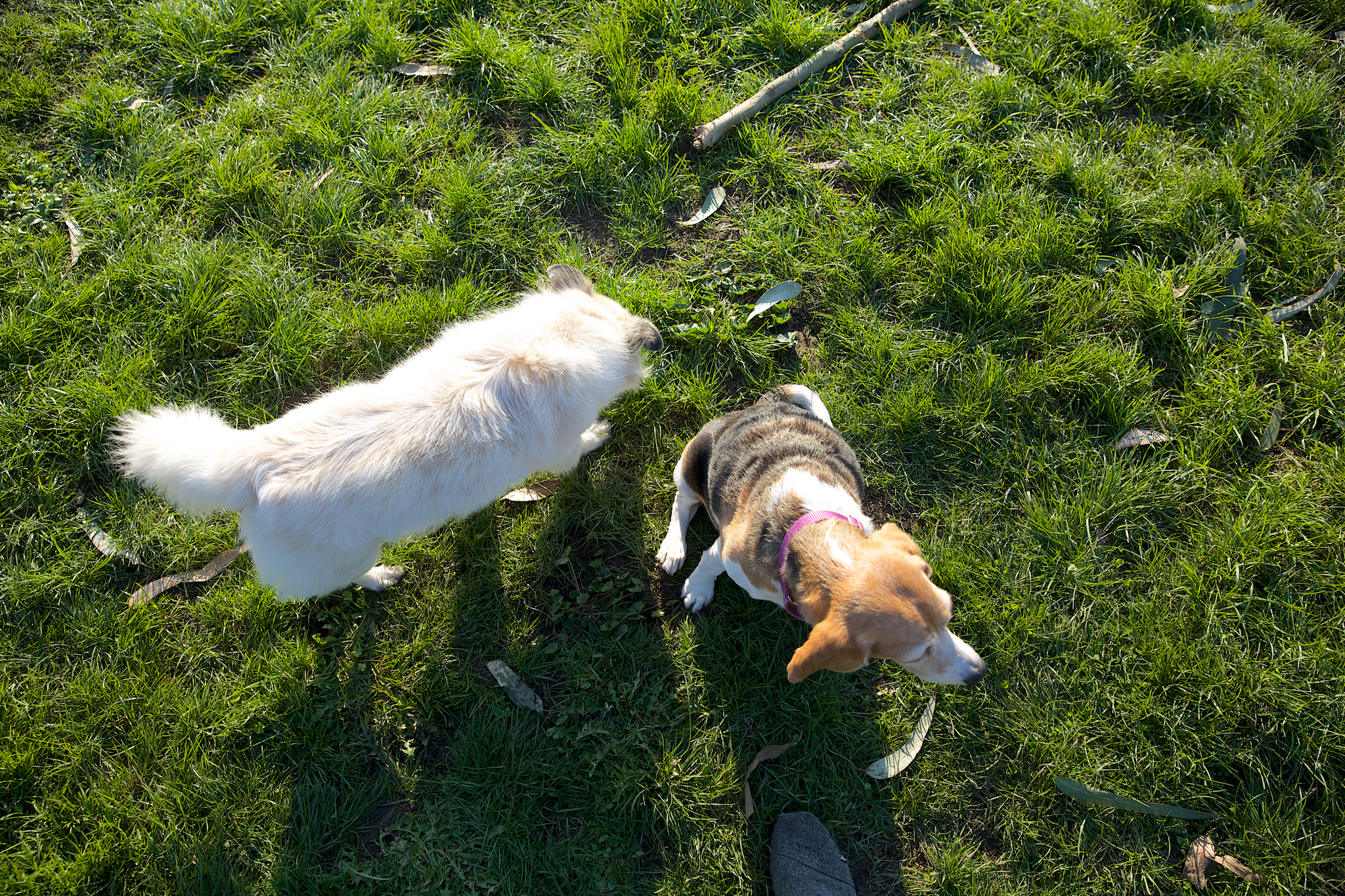 San Fran isn't a dream city for me, probably just tooo cold and windy XDD
but I guess this park is definitely an A++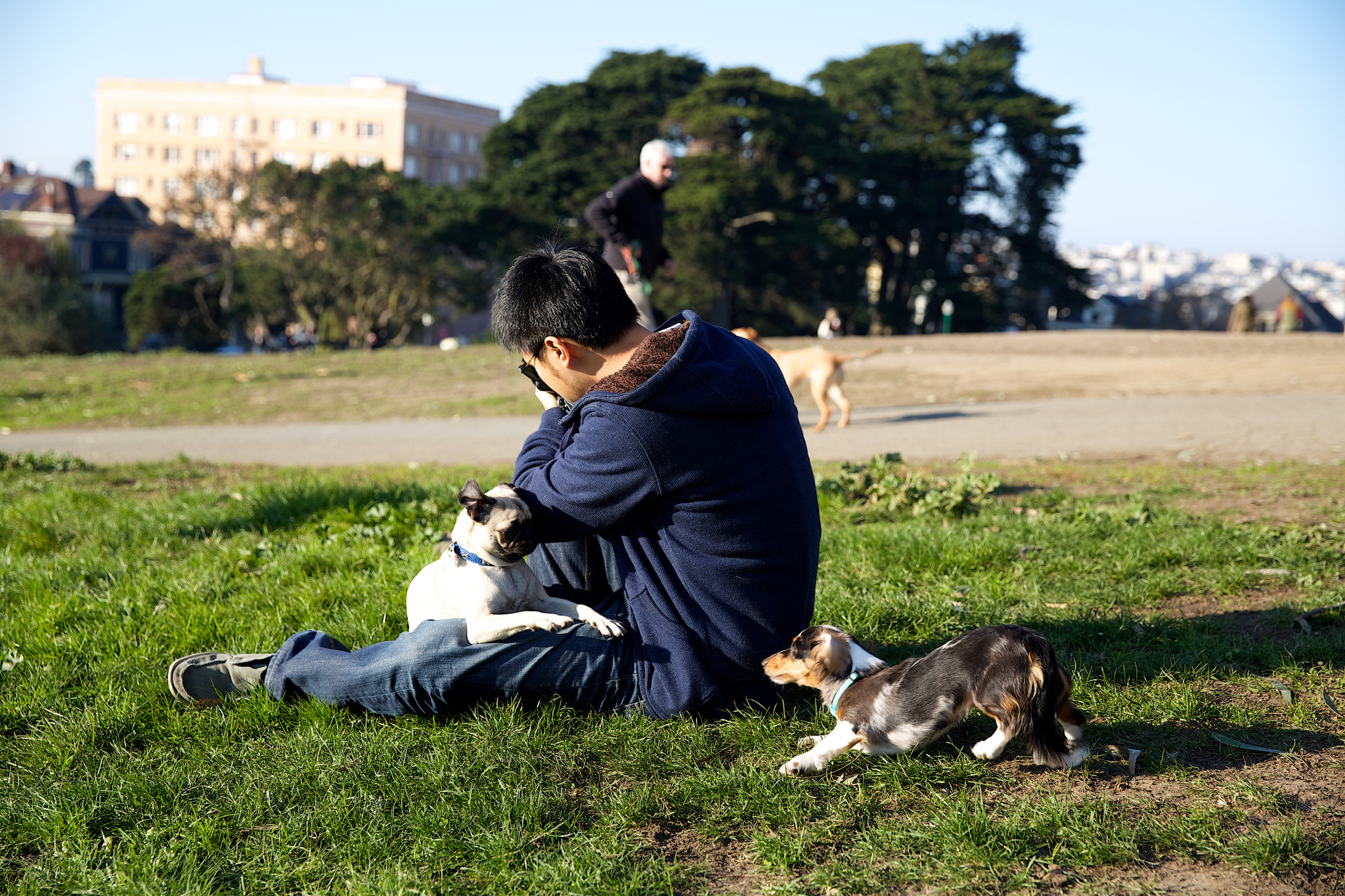 Tinkerbell has improved so much on her socialization with other dogs
see how she is asking the Pug puppy to play with her!!!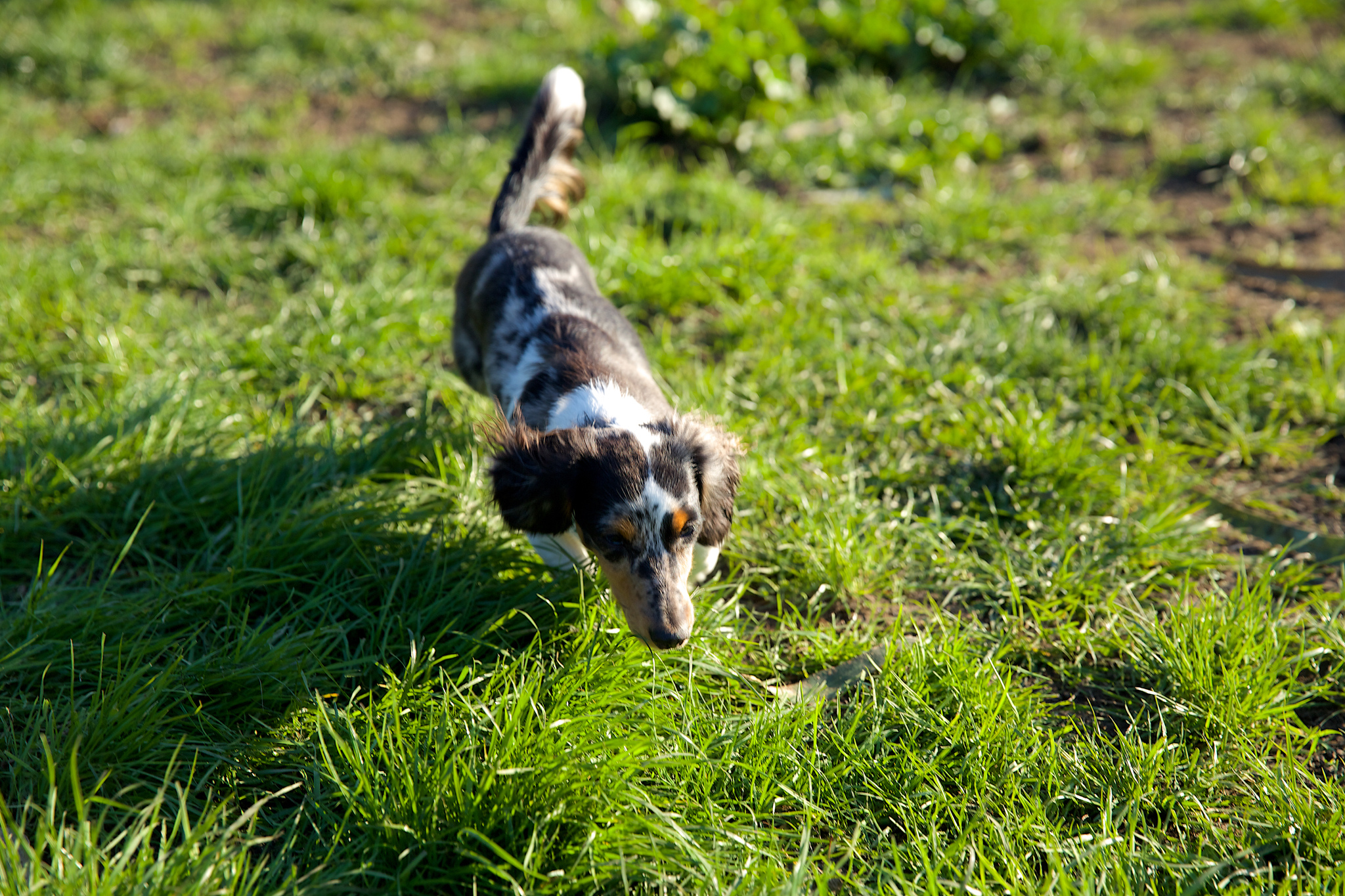 Looks a little different when she was not fully covered in snow..haha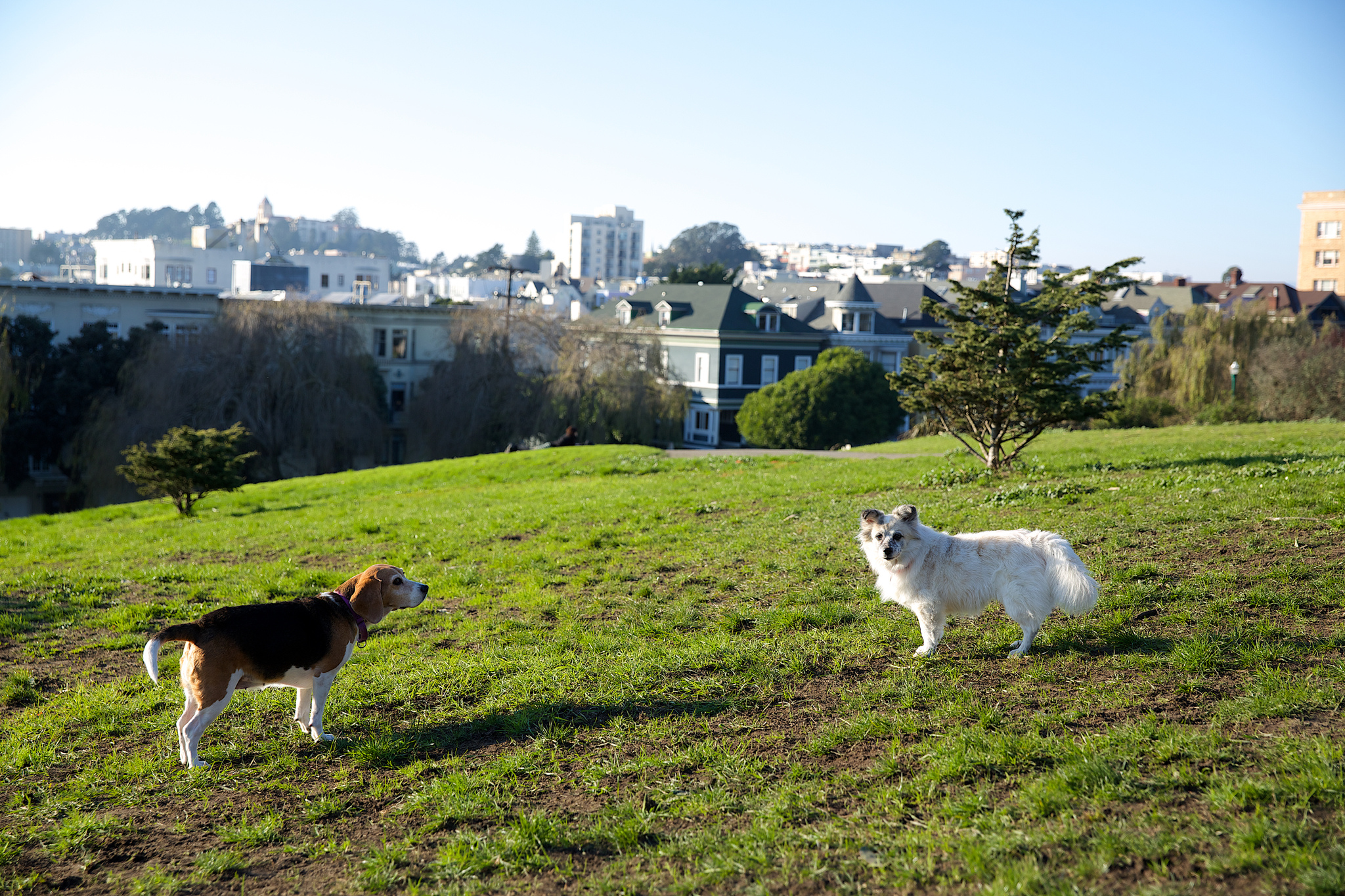 On the 8th (?) day of our trip, the two elderlies (?) looked so tired :p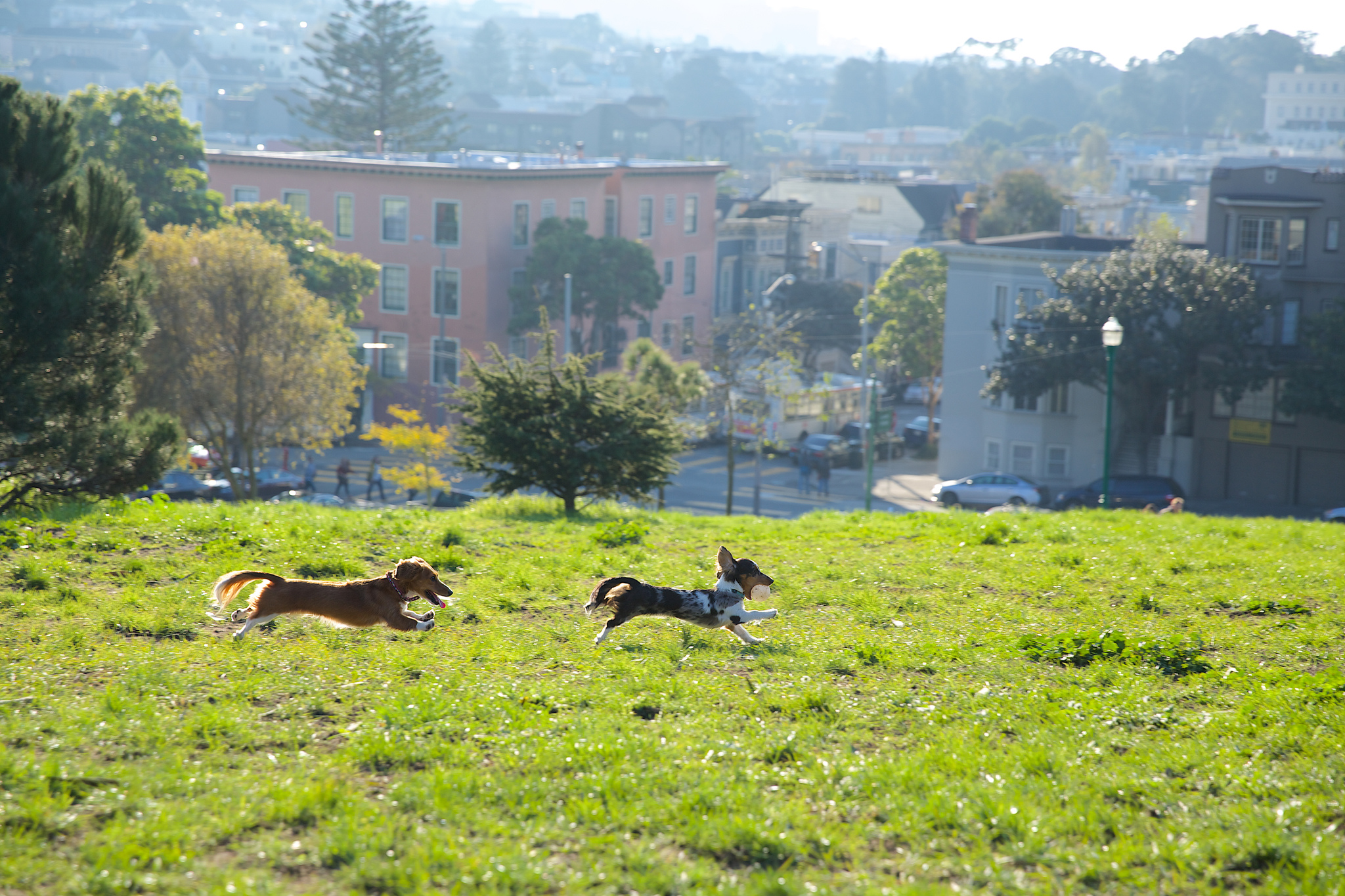 and the 2 teenagers just couldnt stop!!!!!!!!!!!!!!!!!!!!!!!!!!!!!!!!!!!!!
chasing all the way from Los Angeles to Oregon and back to San Fran!!!!!!!!

I was so satisfied with our Xmas trip this year and we will definitely explore a new place this Xmas!!
Start planning, hehehe!

Although its the end of the journey, this is NOT the end of this trend post, stay tuned!