=================== Day 1 Rainbow Pools =======================
It has becoming a routine that we go for a trip during long weekend,
so here we are again over the Labor's Day weekend, spending our time in Groveland (few miles from the west entrance of Yosemite)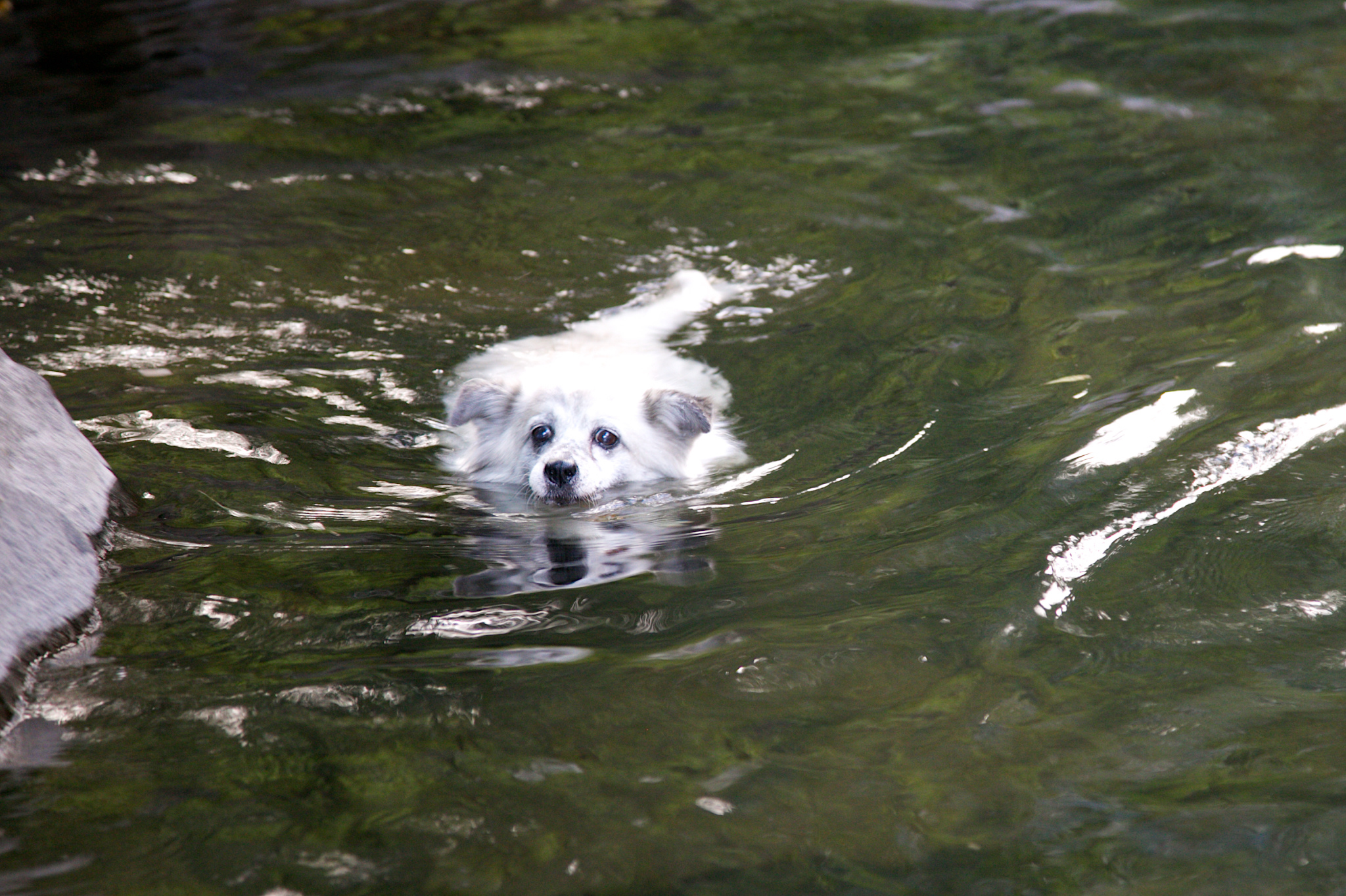 We spent the 3 days at 3 different trails/pools, but we were actually all hanging along the Tuolumne River.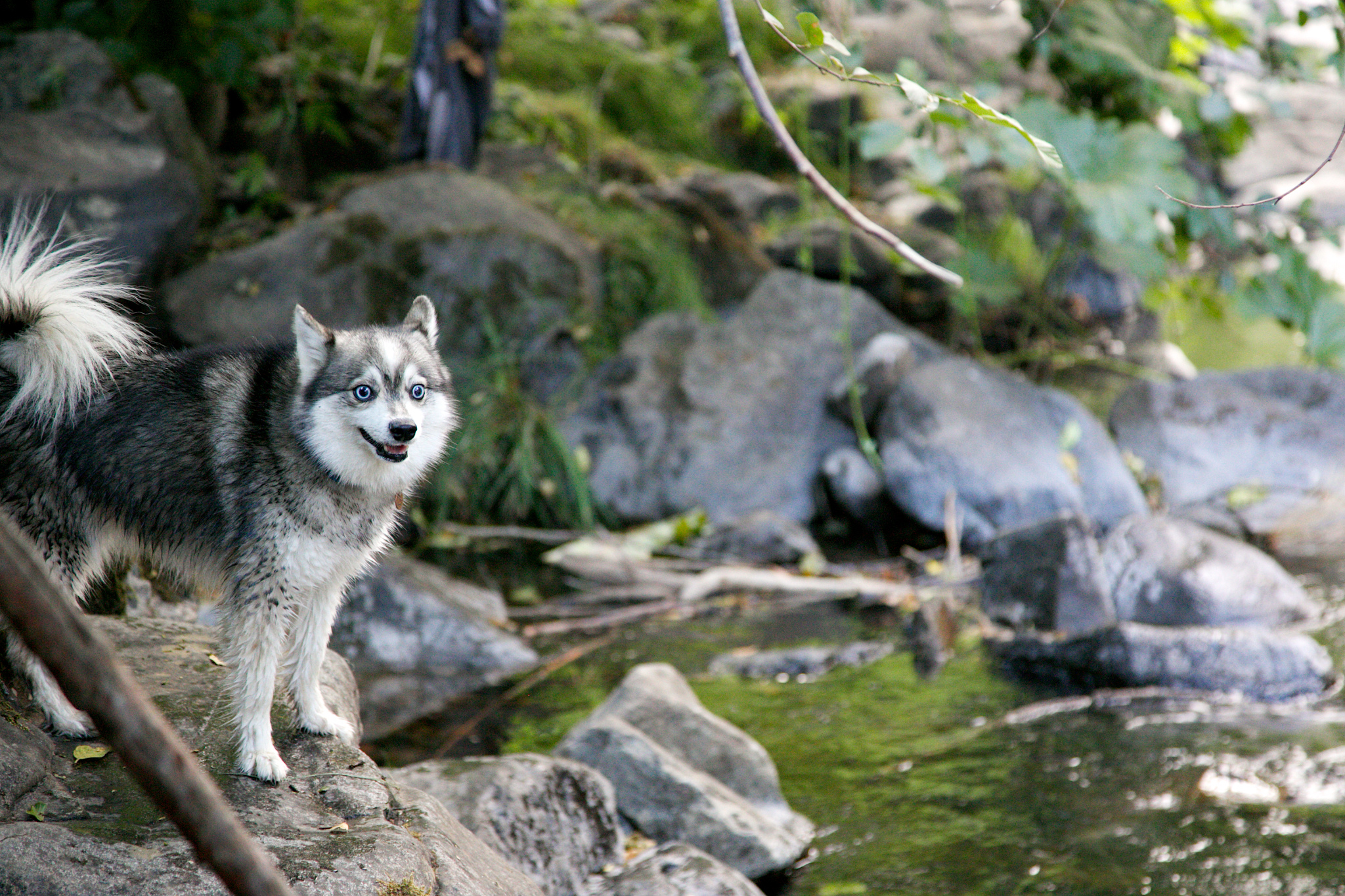 On the first day, we went to Rainbow pool, a site where it's really ideal for family with kids.
And yay, not ideal for dog owners since there are simply too many HUMANS, haha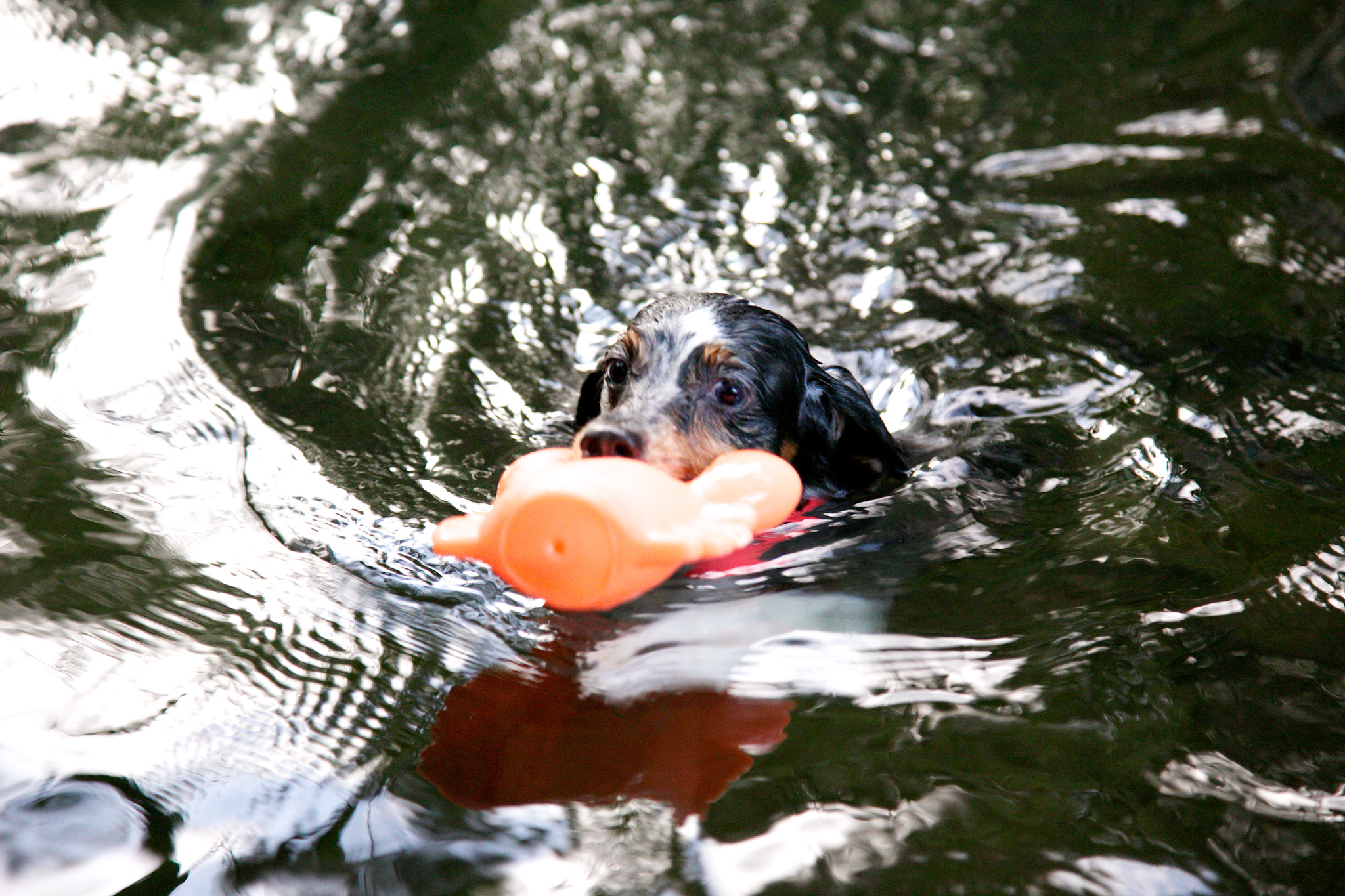 We still managed to find a place for the furrykids to swim by walking further up the stream.
The water is relative warm so it was another practice for Tinkerbell.

Ha, our little-crab-saver.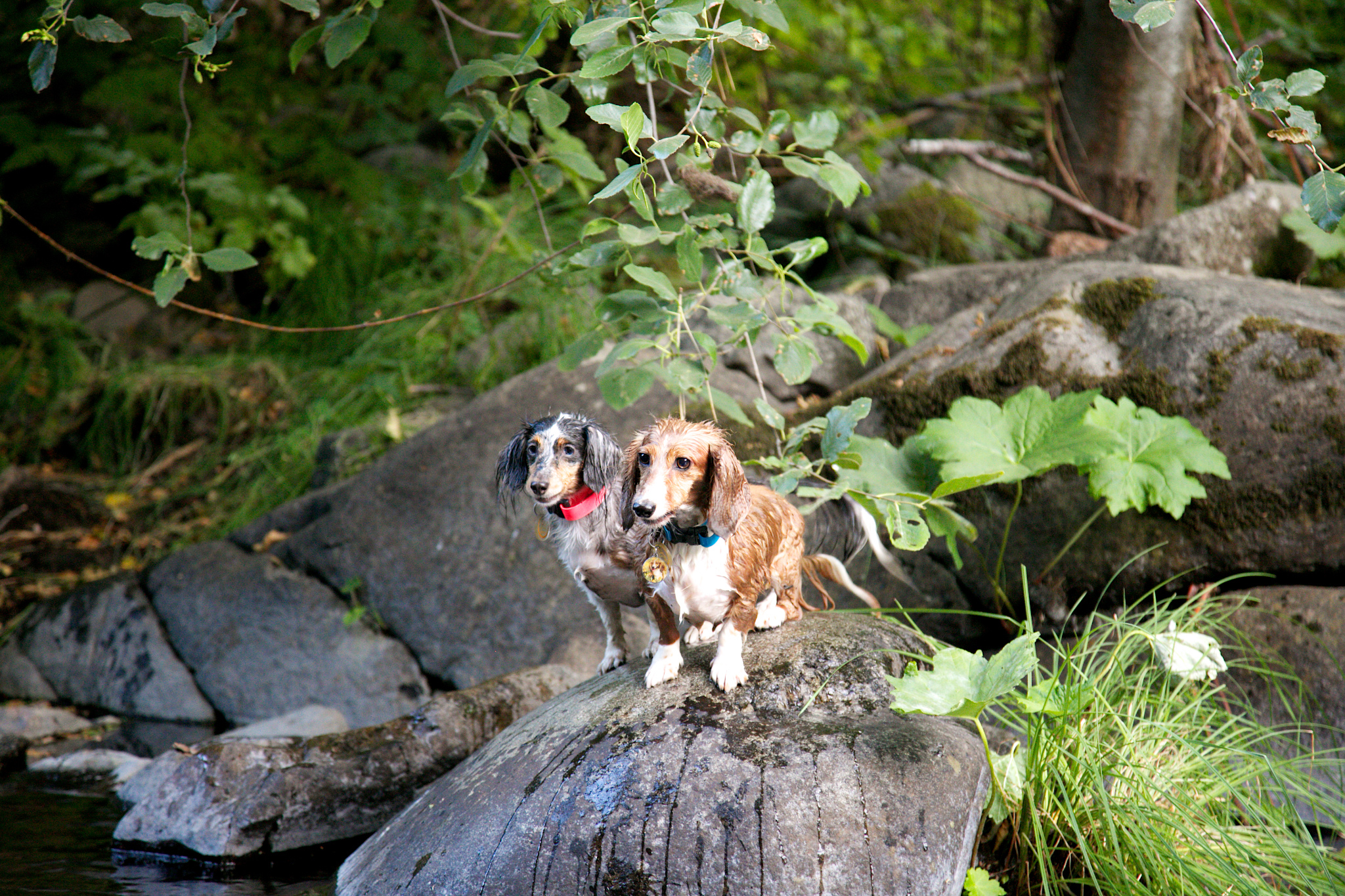 The 2 were crazy about the little crab.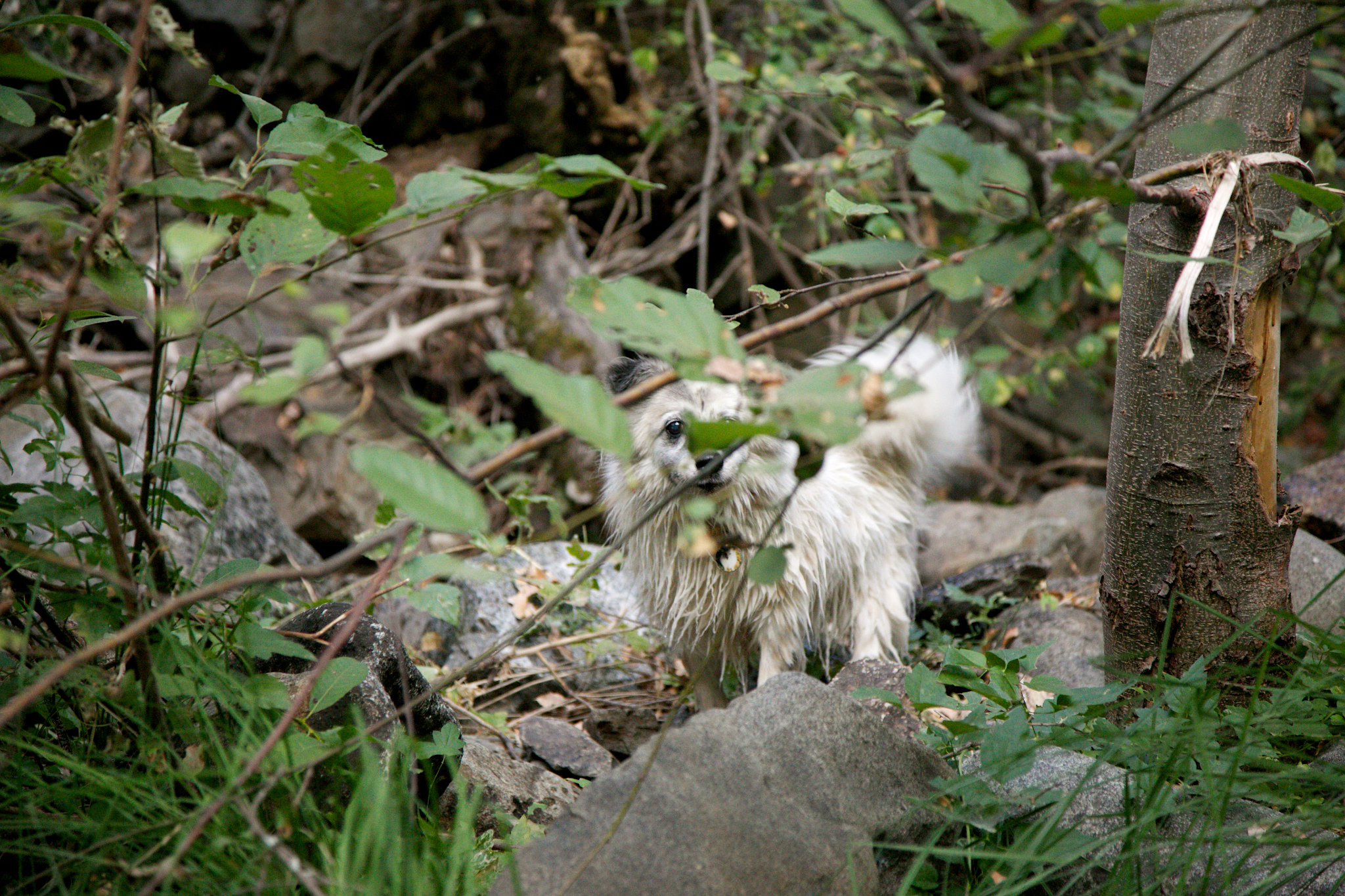 Tiffy swam once we got there, which is like once in every 5 years (ha)
After getting herself cool up, she wondered in the woods.

你看不到我看不到我看不到我~~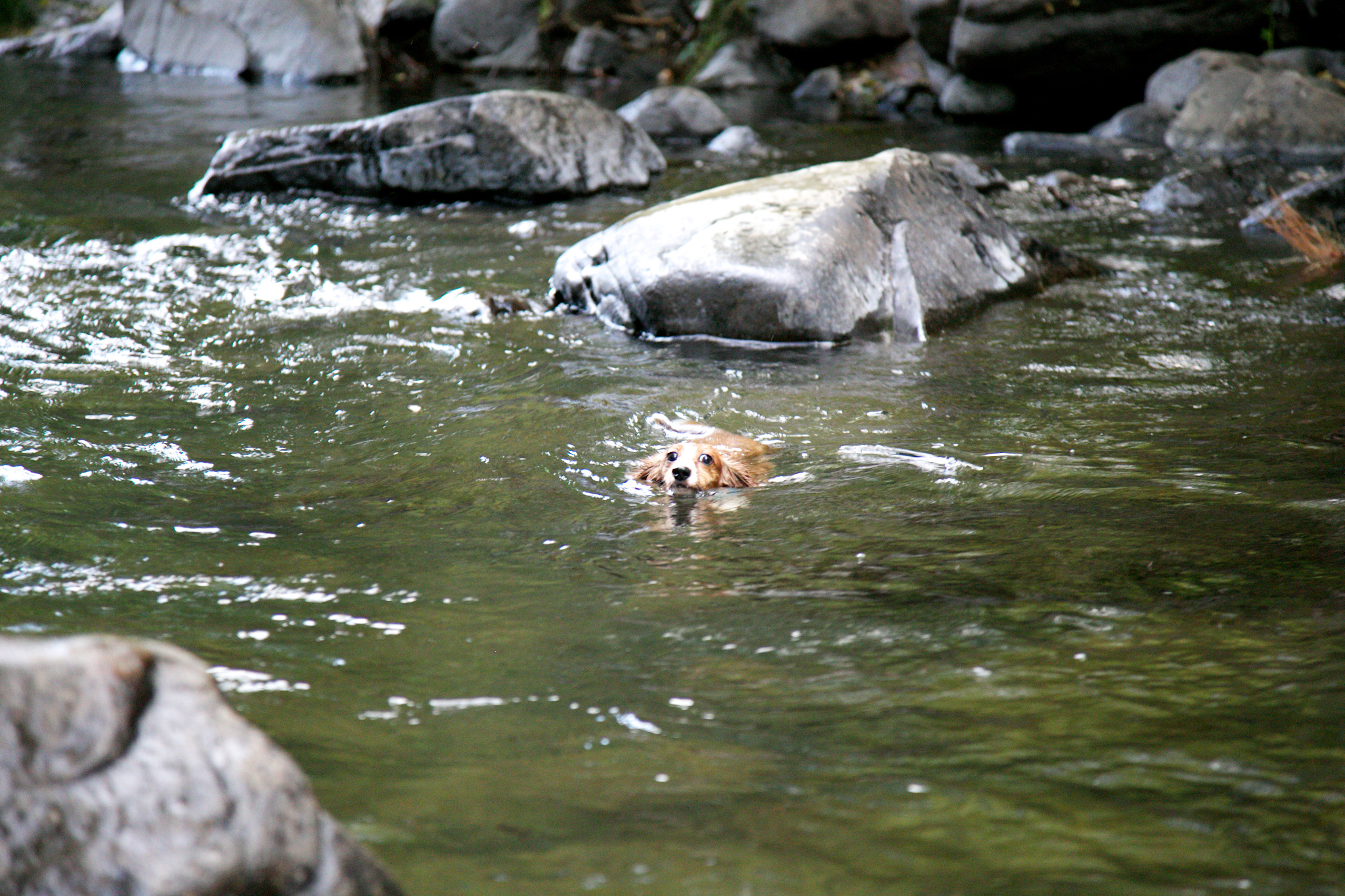 Tissue is just not afraid of the water no matter where we go.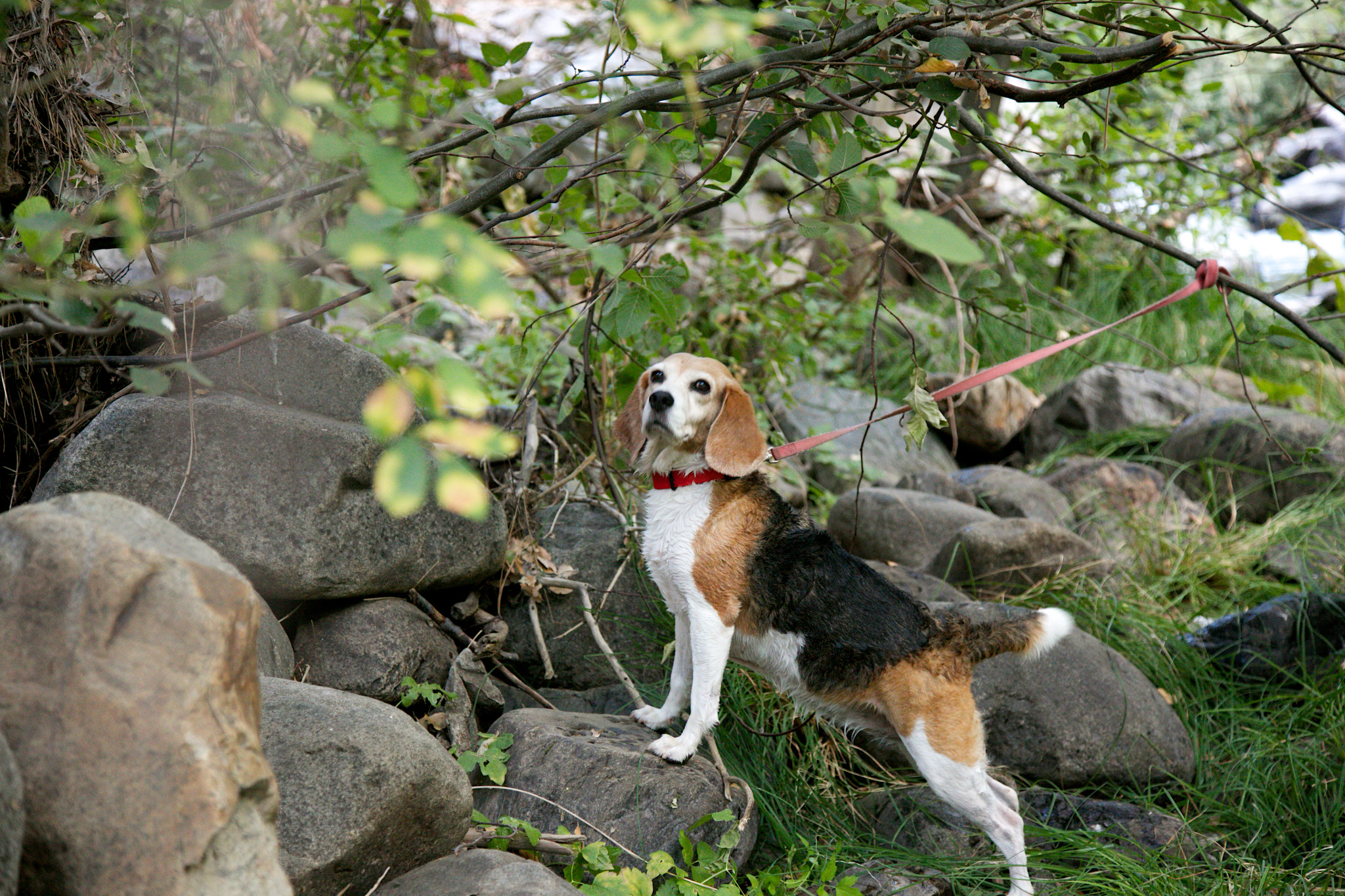 Tiru is making her recovery after her second ACL surgery, doing pretty good after almost 2 months.
But we had to leash her up so that we didnt have to SEARCH for her later on.....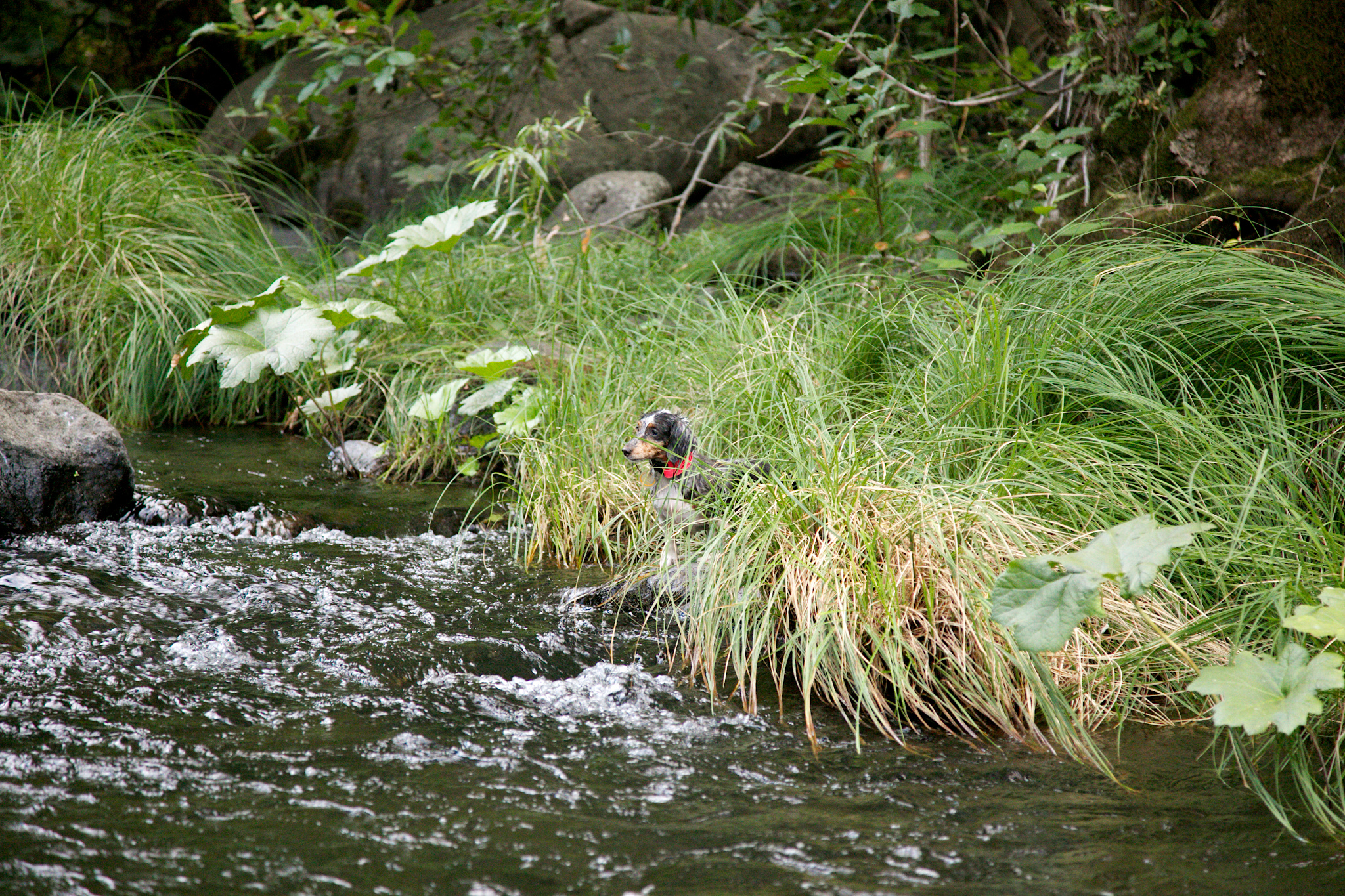 Humans crossed the river leaving the crying Tinkerbell behind. I swear, she almost cried her lung out.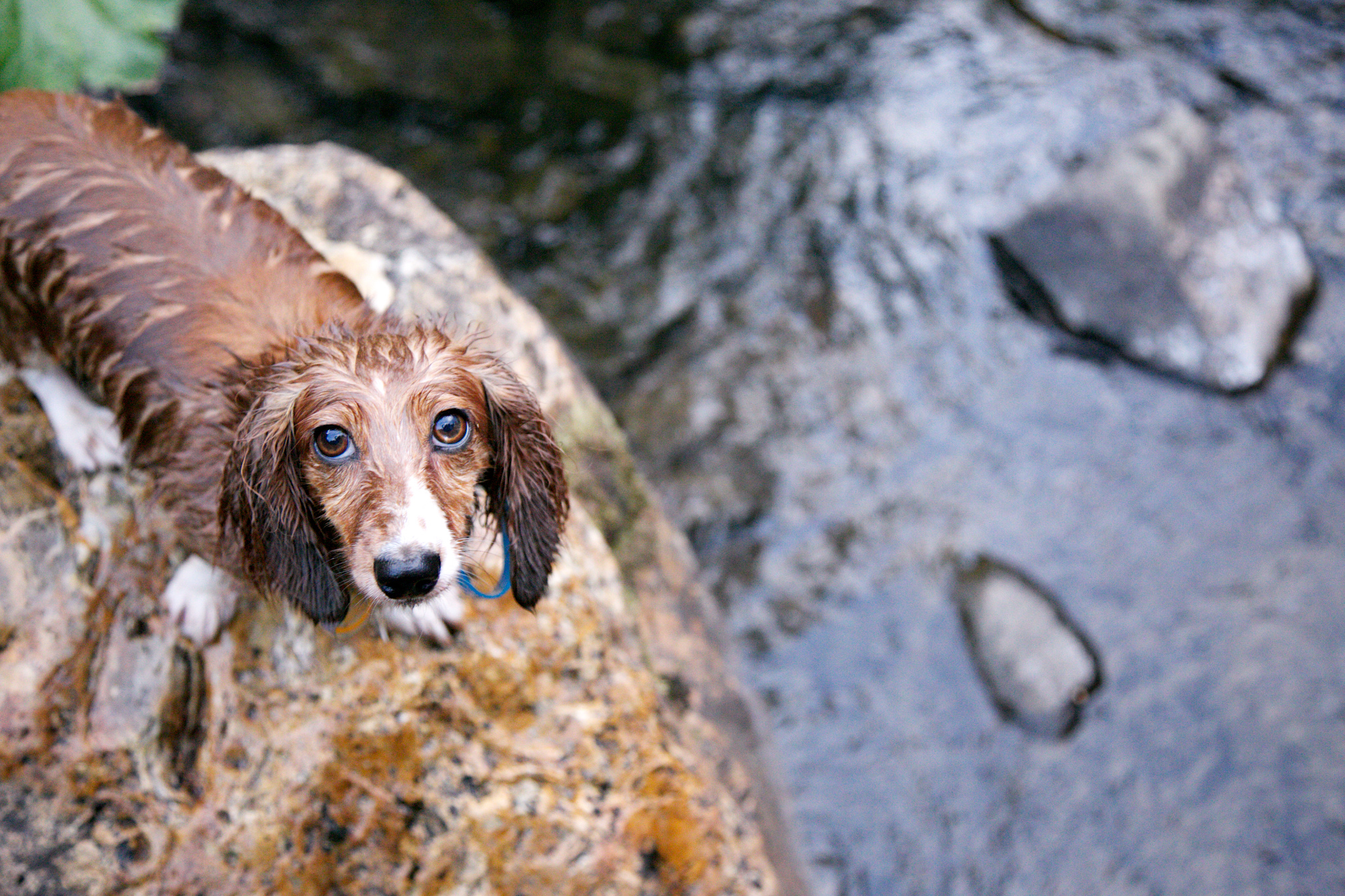 Tissue: Quick quick quick, throw out my crabby.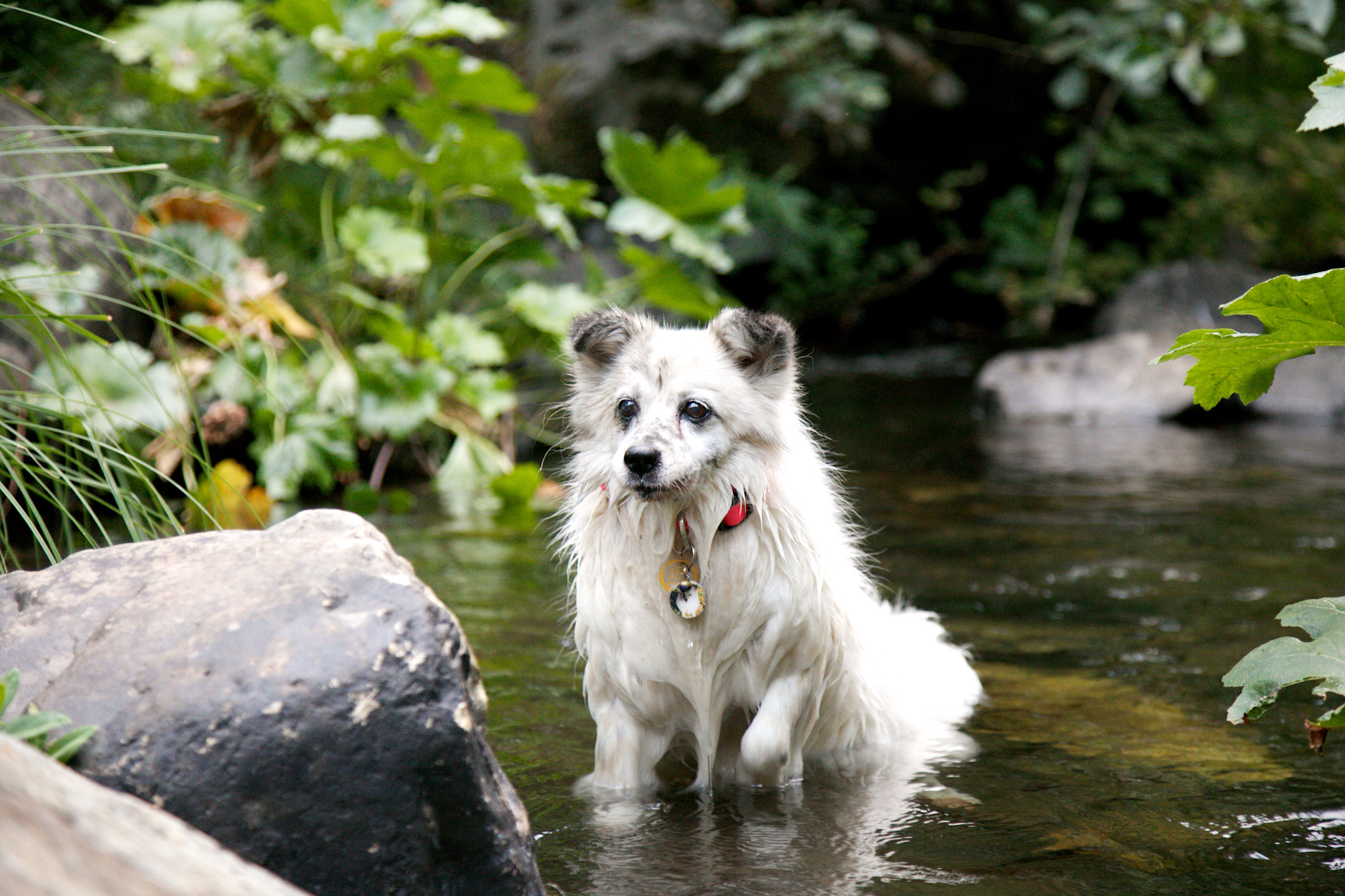 Tiffy was extremly cute getting her paws wet >////<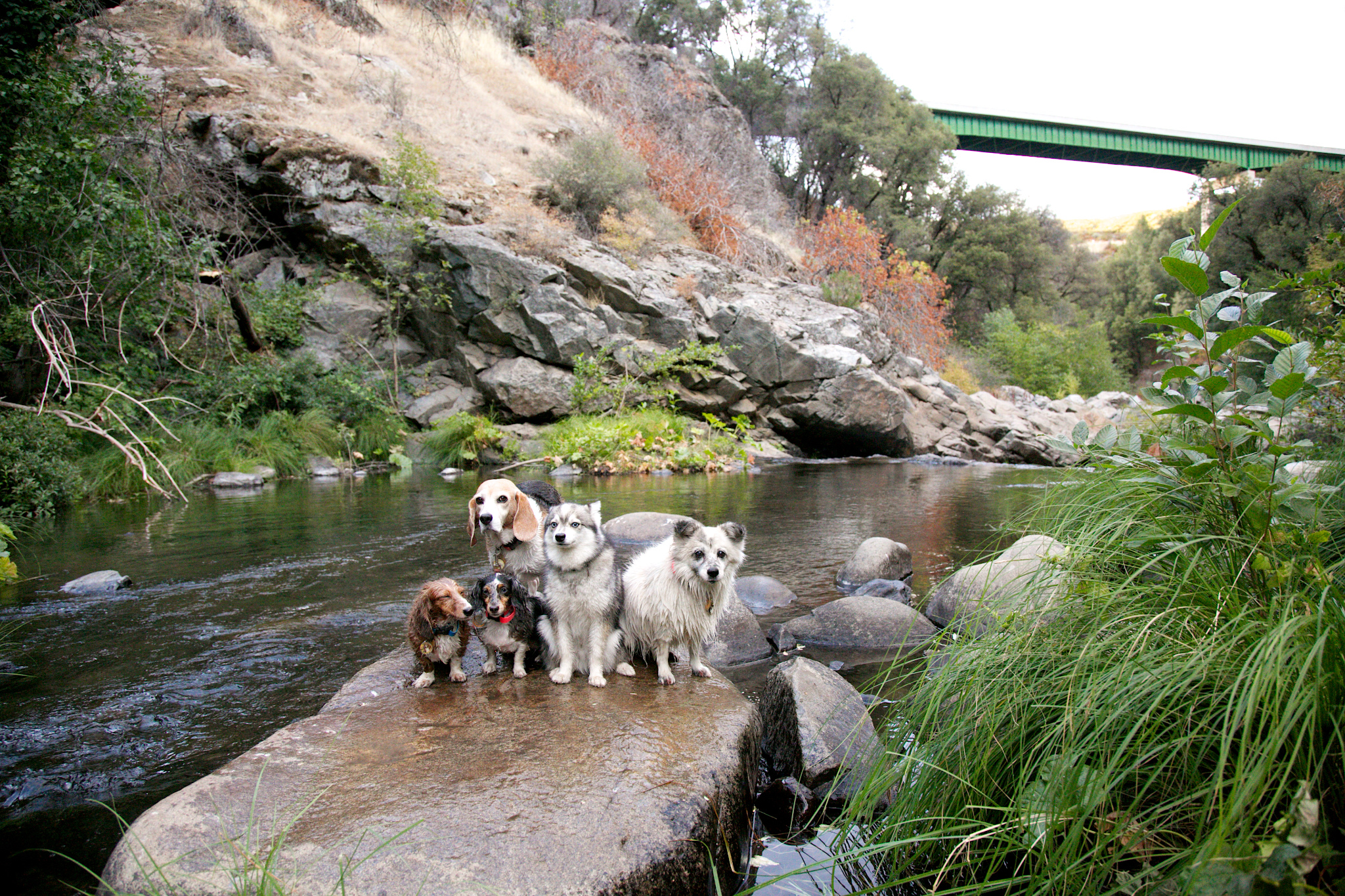 To avoid humans, you have to find your way up up the stream, the water here is pretty still and safe for tiny pups like ours.


================= Day 2 Tuolumne River Canyon Trail =====================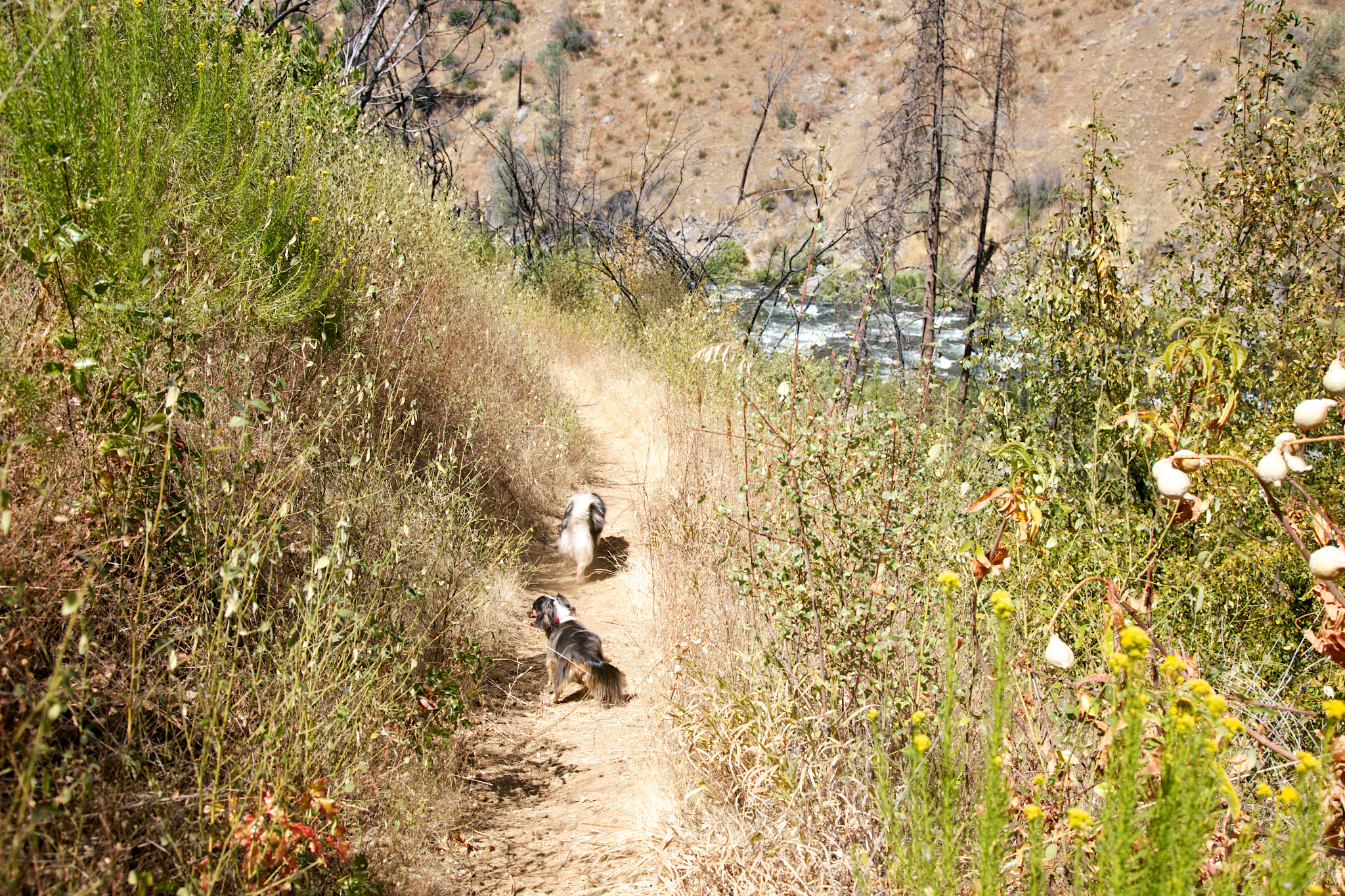 On the second day, we headed out to the Tuolumne River Trail
I have to admit that the drive there is............magnificient???!
Please be an experienced driver and probably with a 4WD car to test out your guts.
I was pretty freaked out on our way there.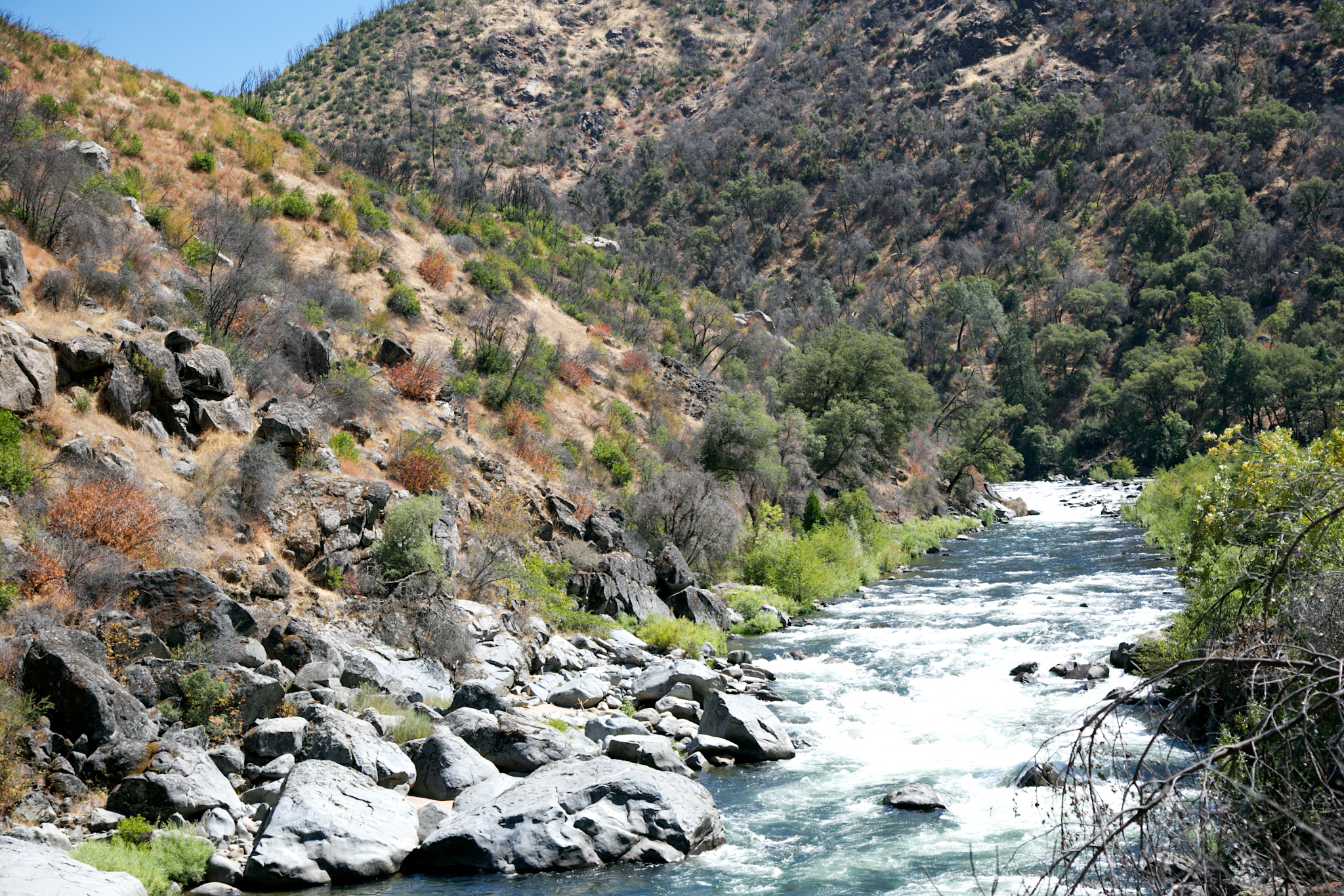 I was expecting this hike to be along the river.
Well, it's along the river, but not that exactly by the river.

The trail itself isn't anything exciting, but the river view is pretty nice.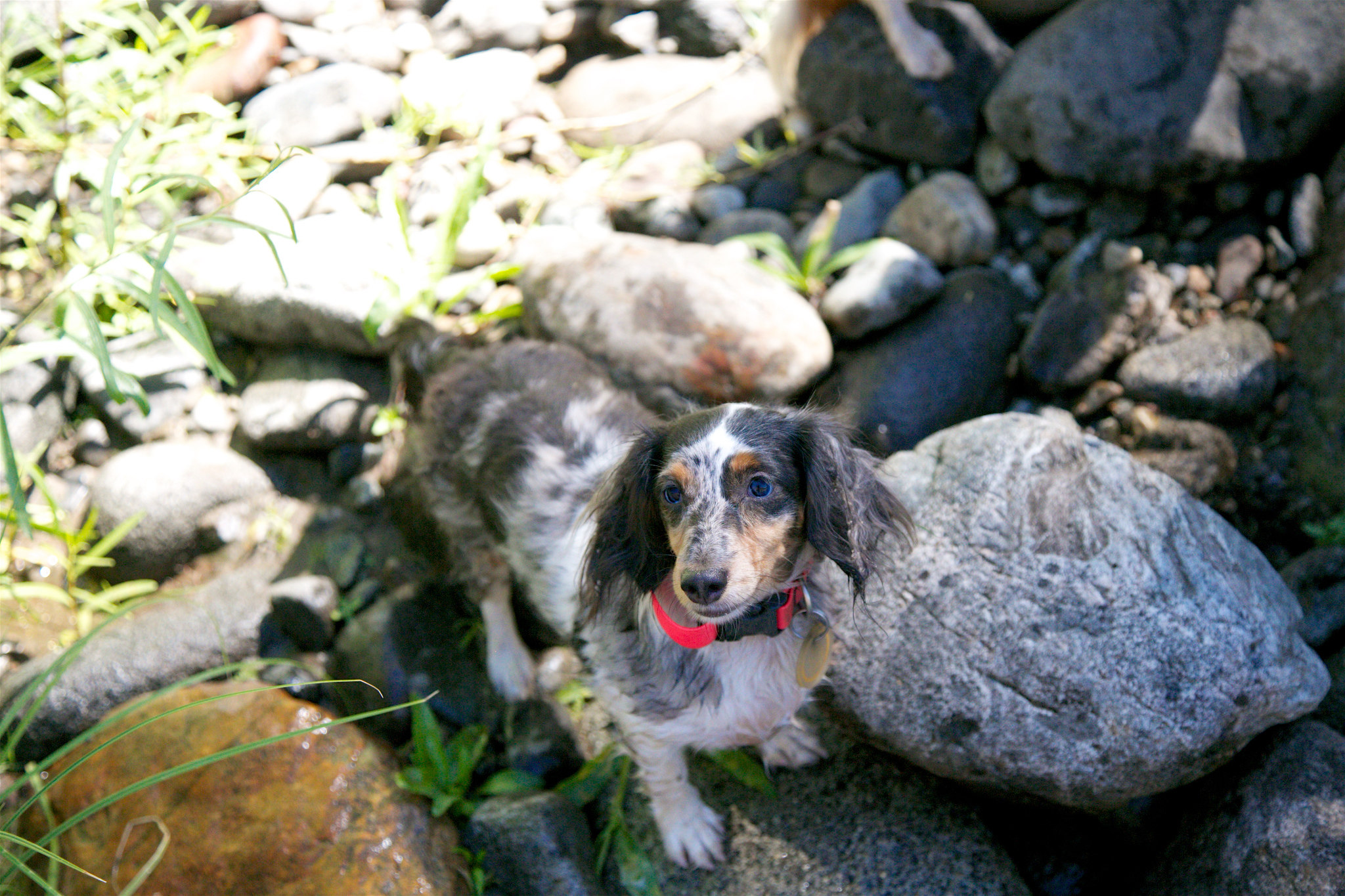 We still managed to find our way down to the river.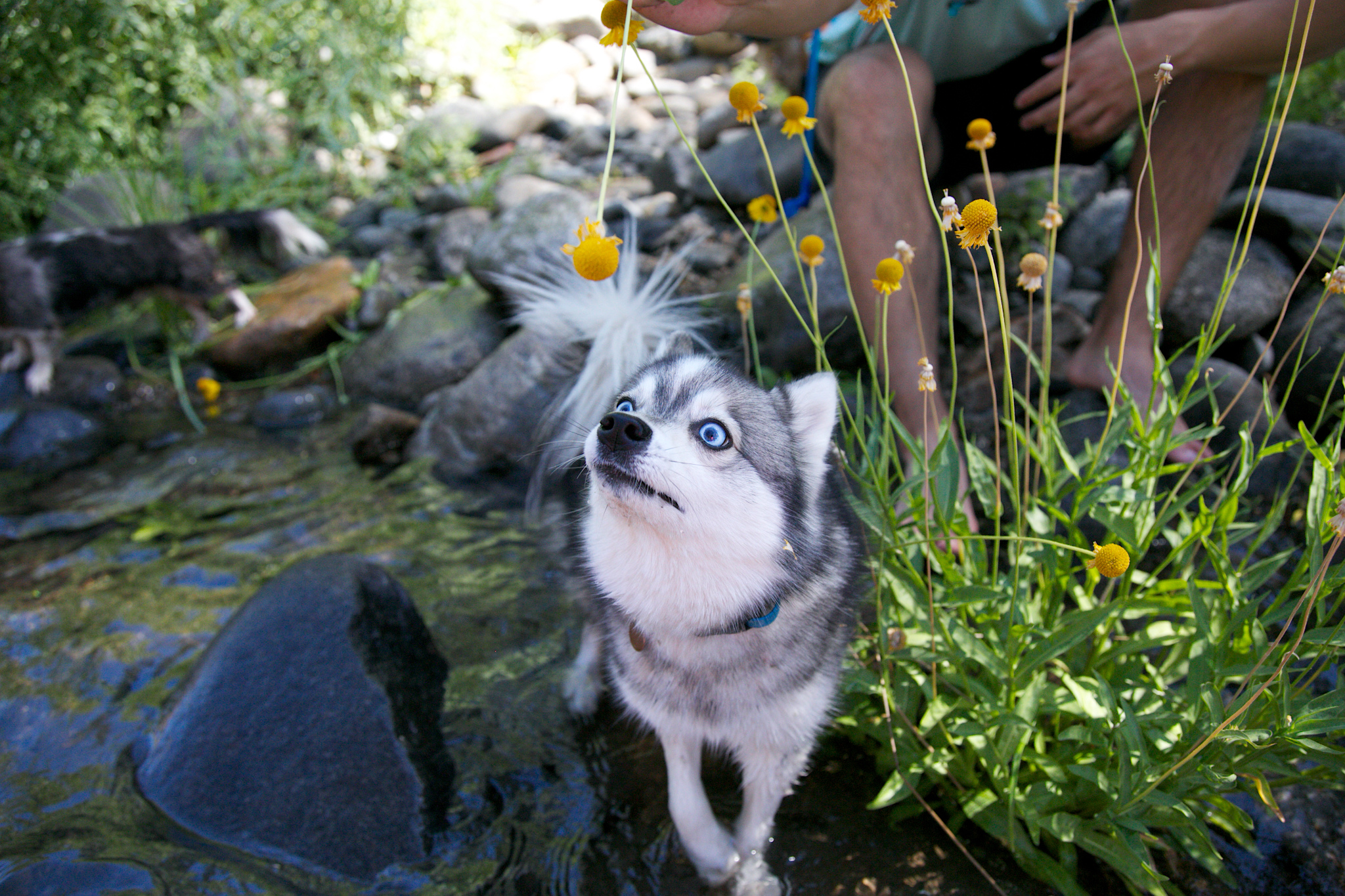 Ha, Actaeas was trying to eat everything....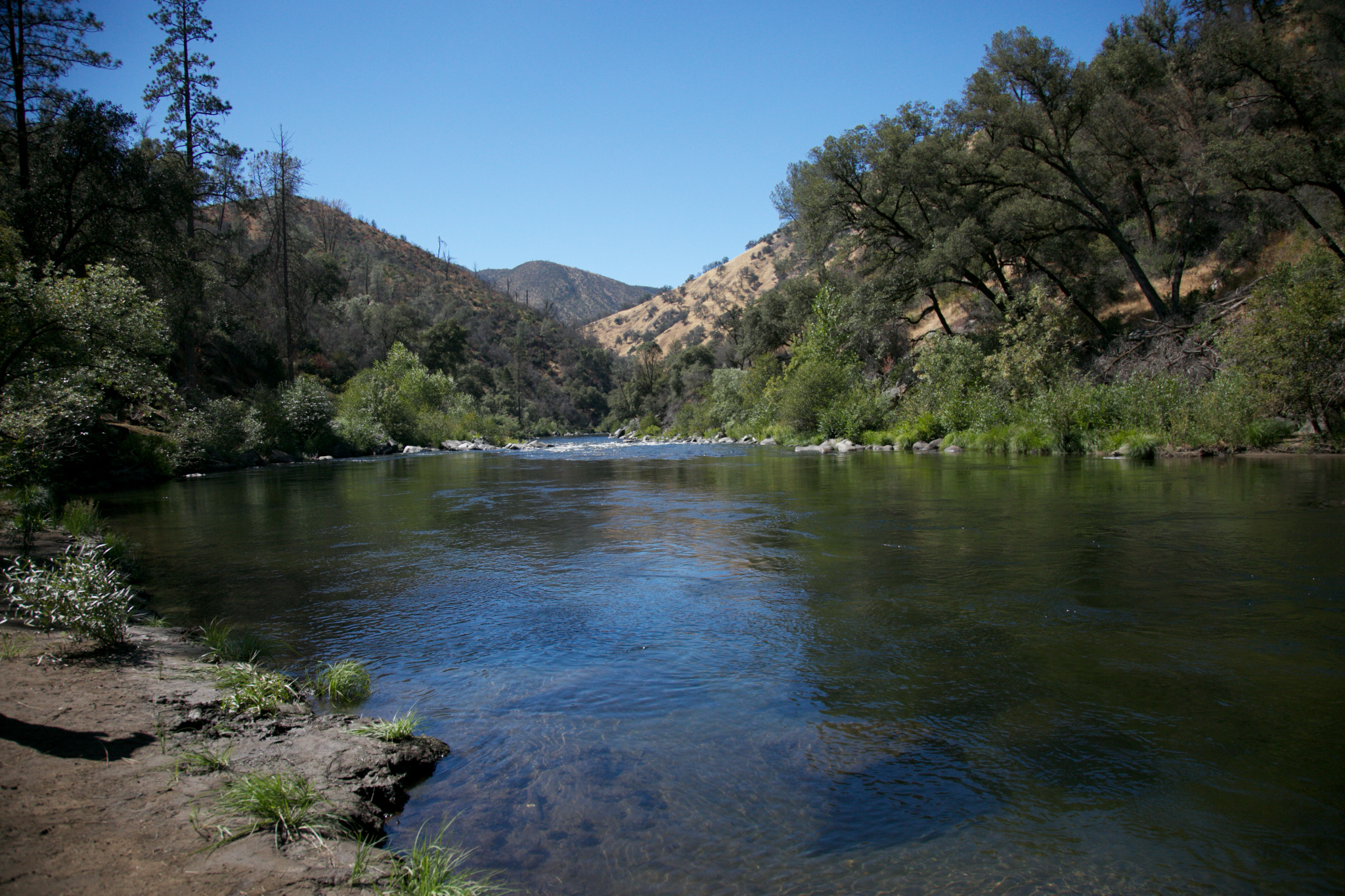 Love this pool!!!! You just cant find any of these in SoCal.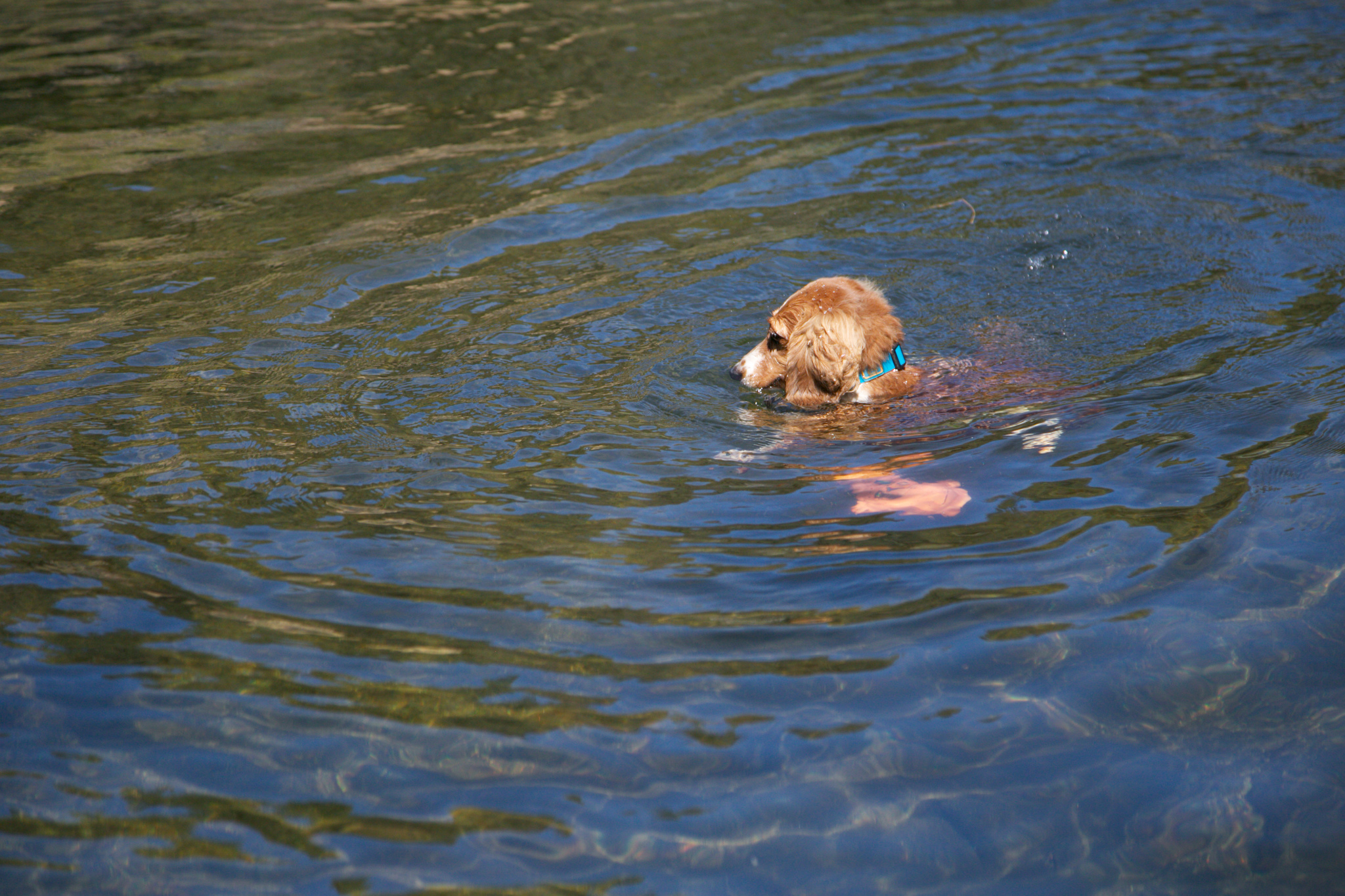 The girls chewed up the little crab on the first day, it wasn't able to float anymore :(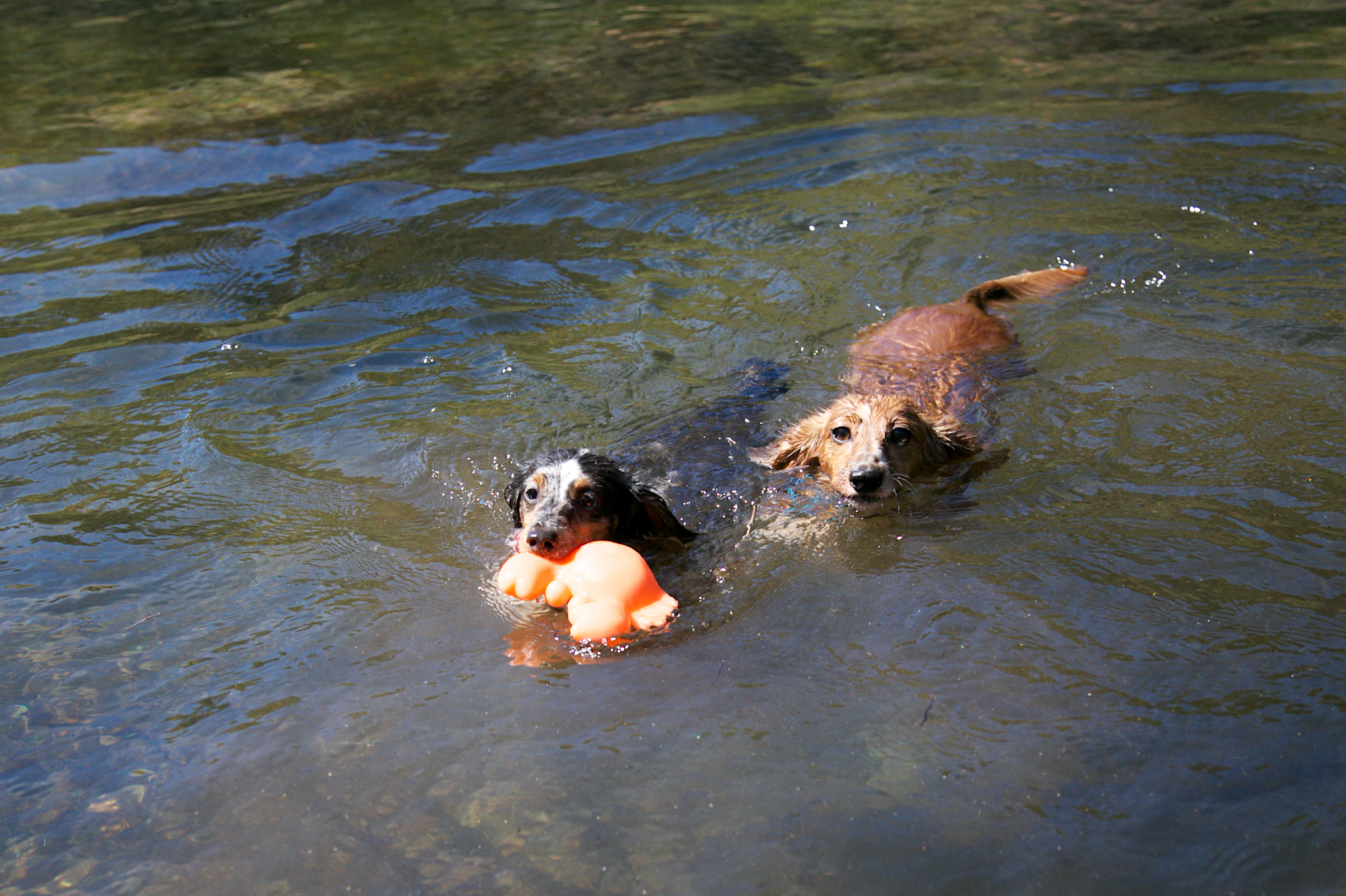 So after a few catch, the little crab returned to the mother nature (?! XDD)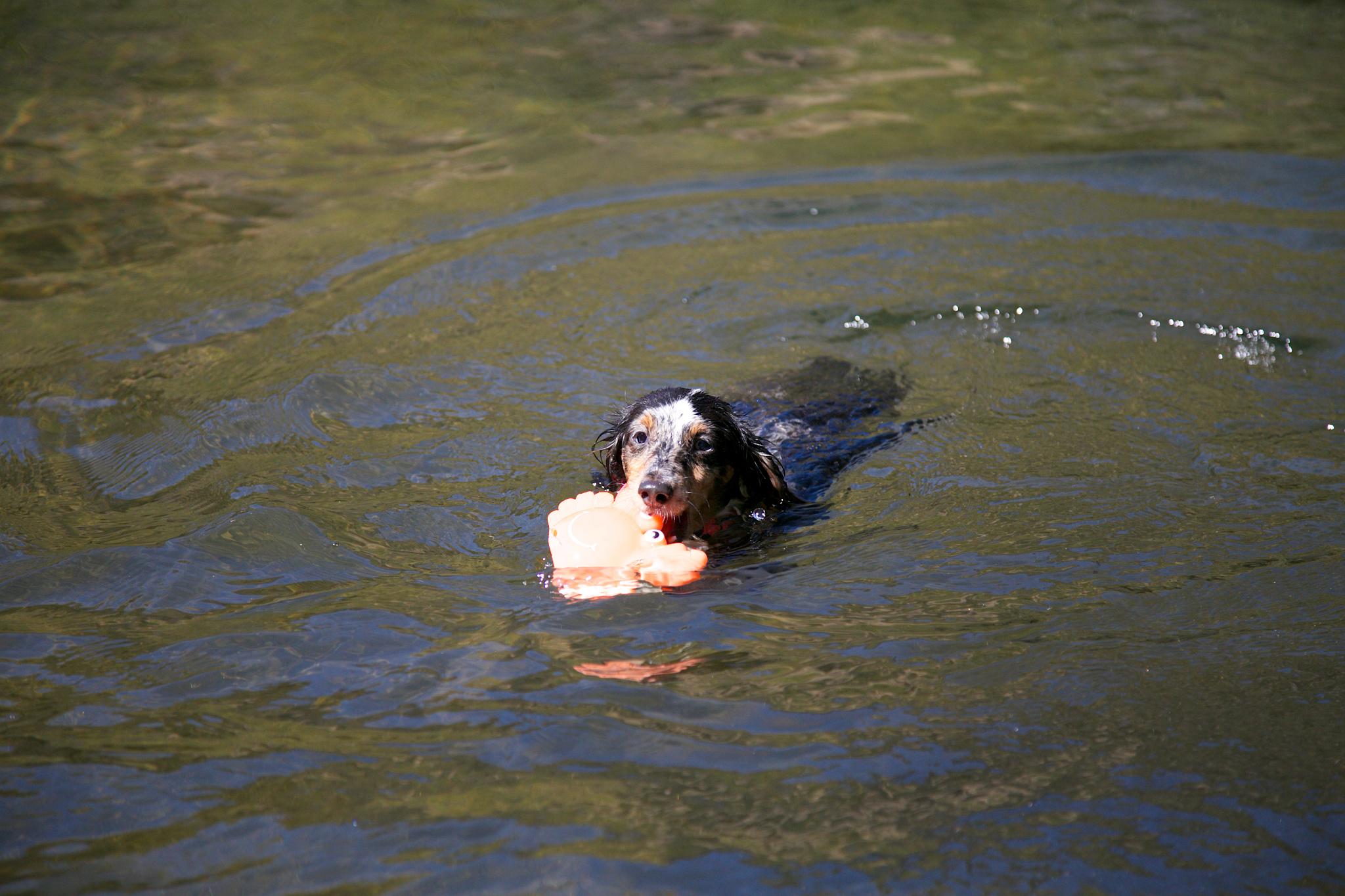 Awww, she's such a good swimmer but she just prefers to stay dry and cry her lung out.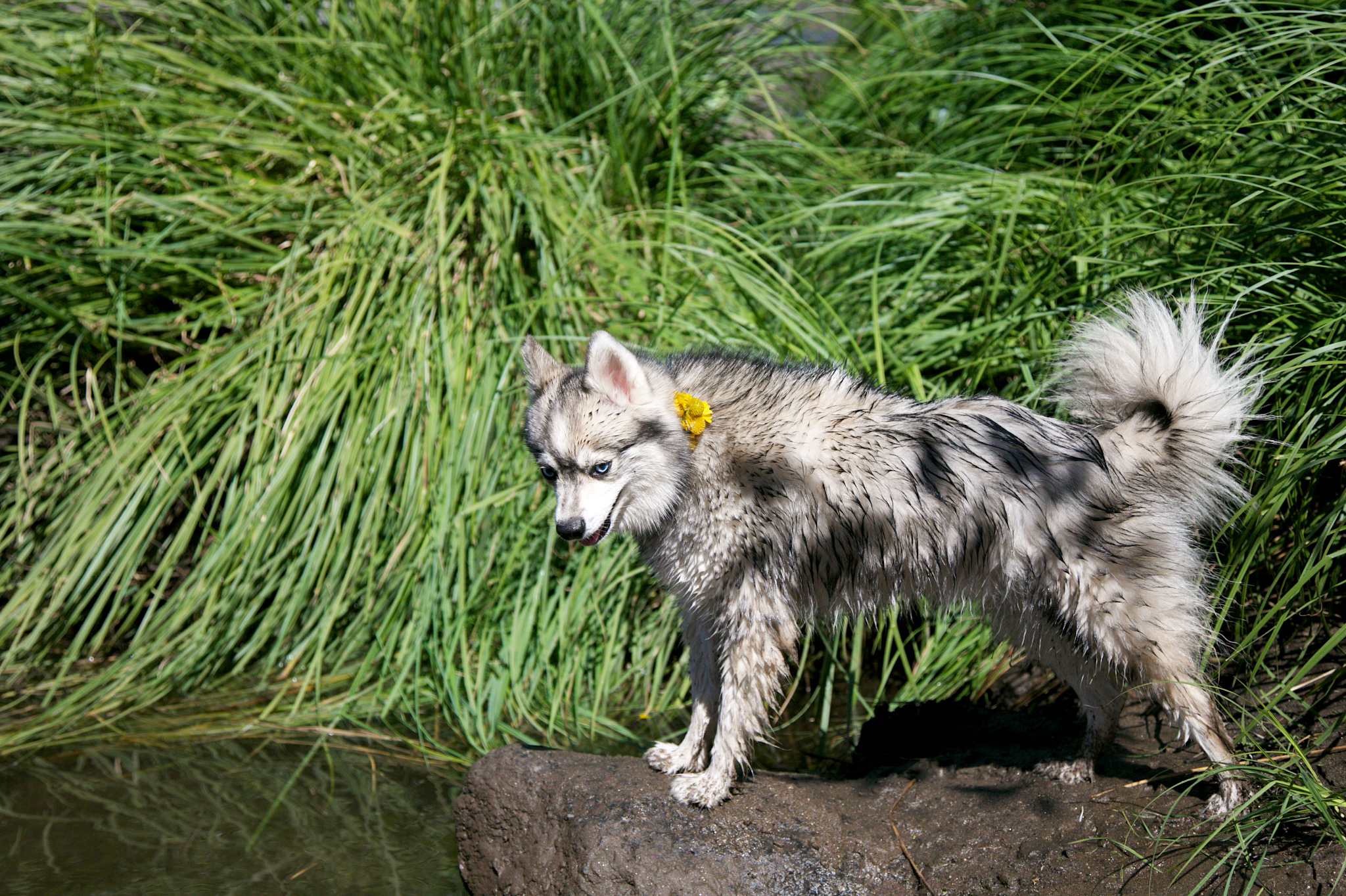 Actaeas posing and drying himself up??

Well, that's pretty much what we had on the second day. It was deem to be a 6.6miles (one way) hike.
However, there isnt anything along the trail so we spent most of our time on the river.
Oh, I forgot to mention when I saw a wild cow and I thought it might be a bear....
Almost freaked me out = = and probably the cow XDDD

==================== Day 3 Preston Falls Trail ============================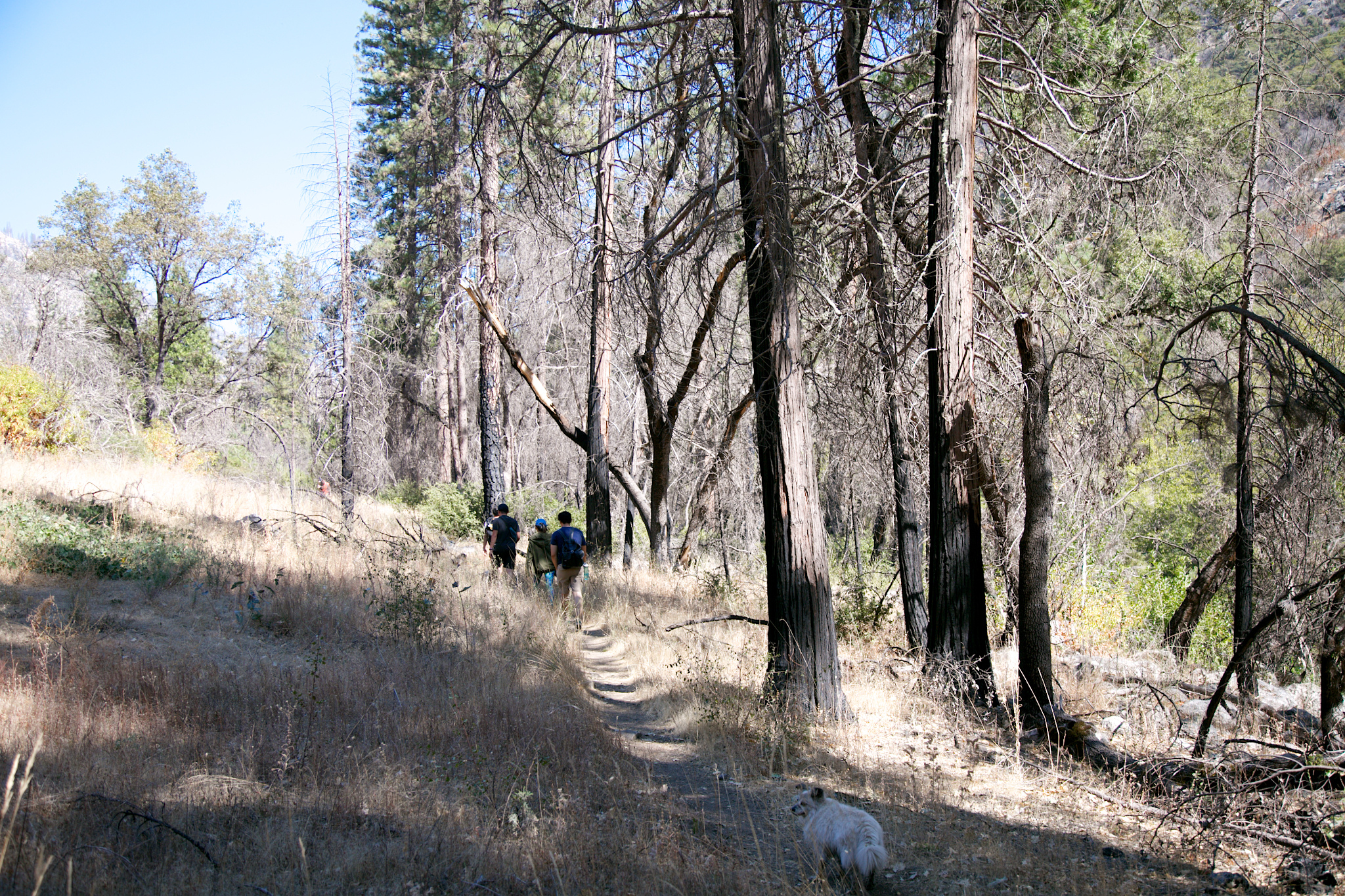 On the third day, we visited another trail close by.
I have to admit that this trail is much better than the one we visited on second day.

The drive there is friendly with all the paved road, moderate shades provided along the way.
What's best was there are plenty of easy access to the river.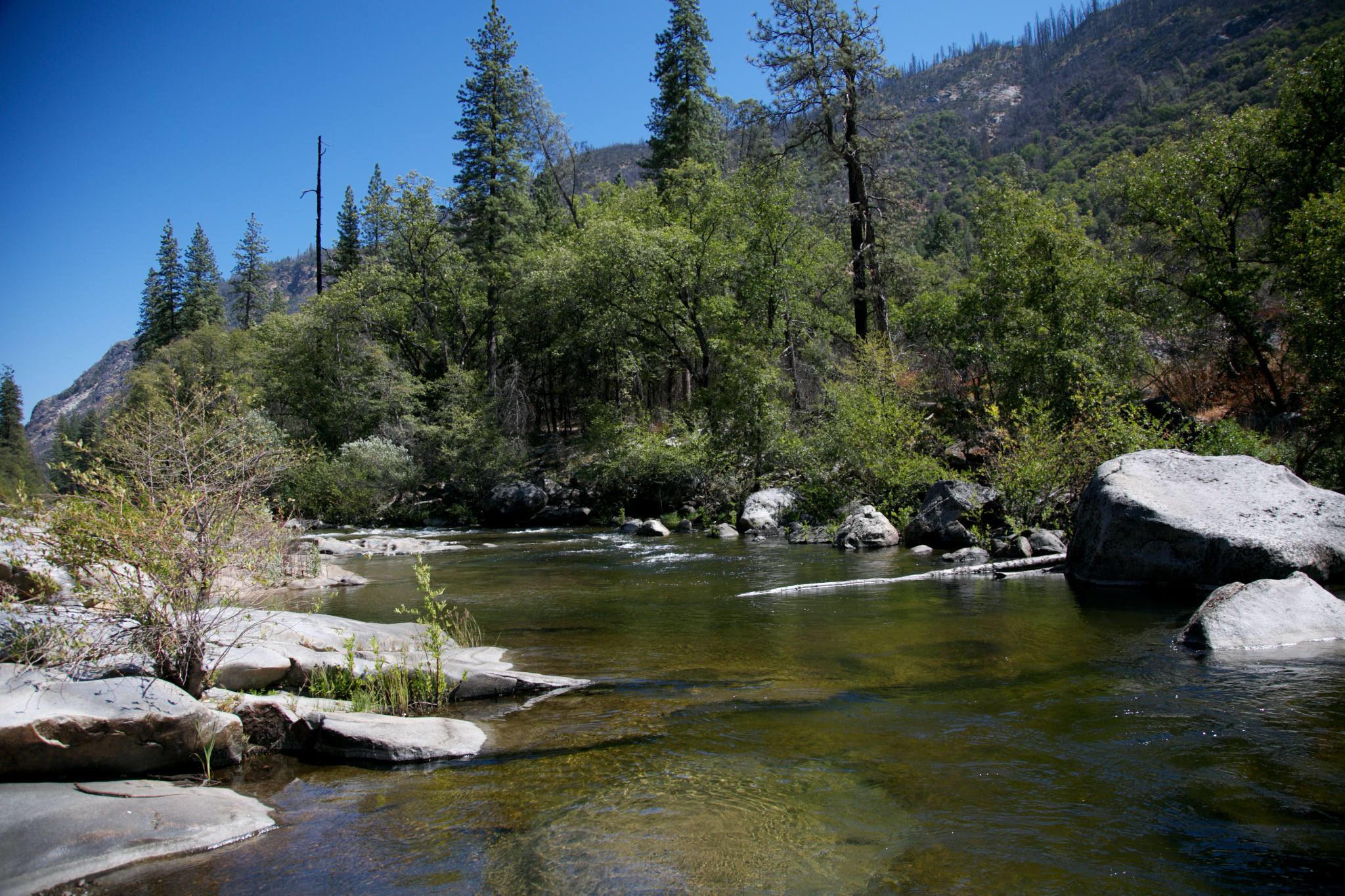 We spent most of time soaking in the water rather than staying on land.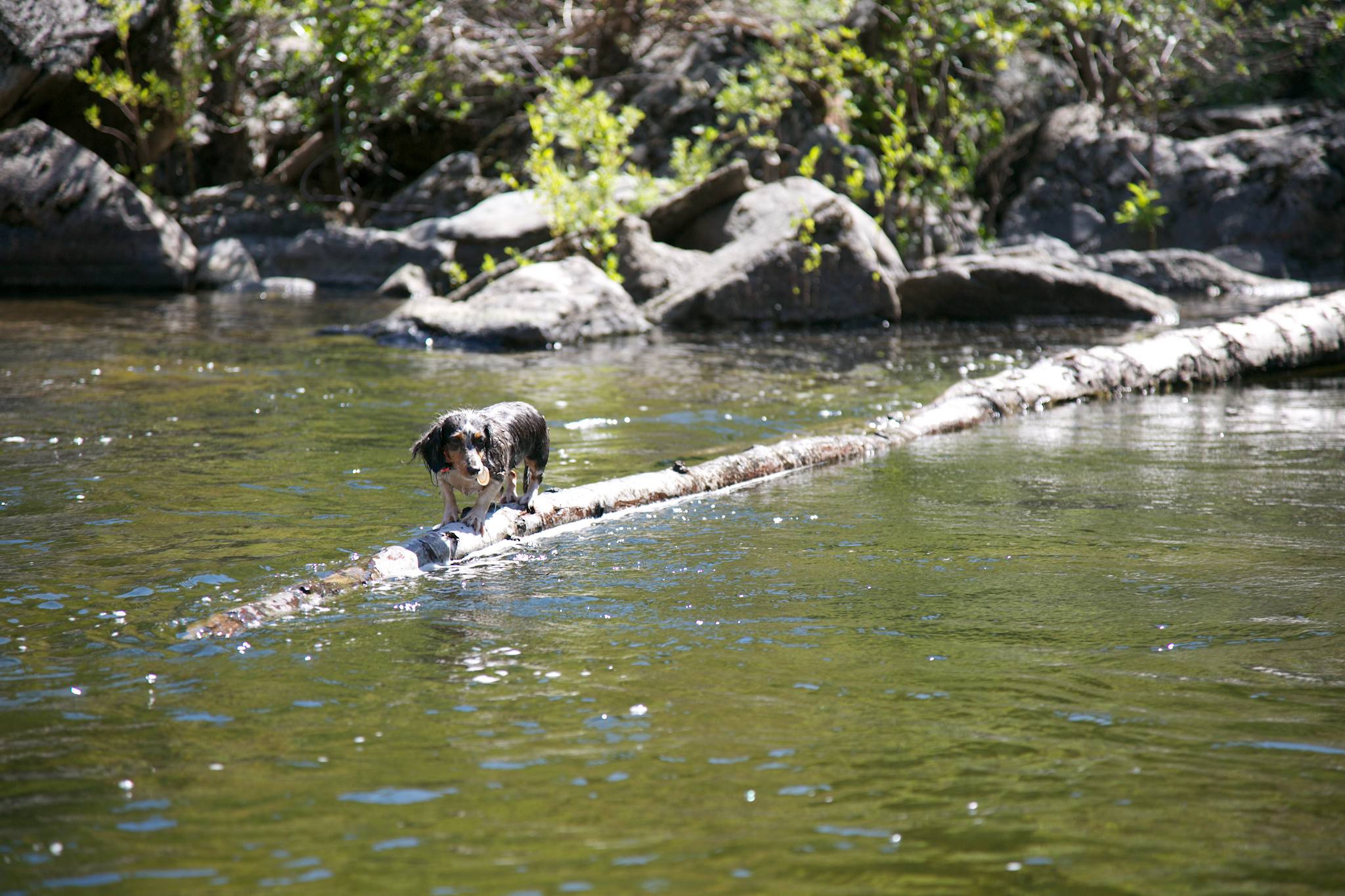 Tinkerbell was trapped on the other side of the river, she was trying to get close to us, ahaha.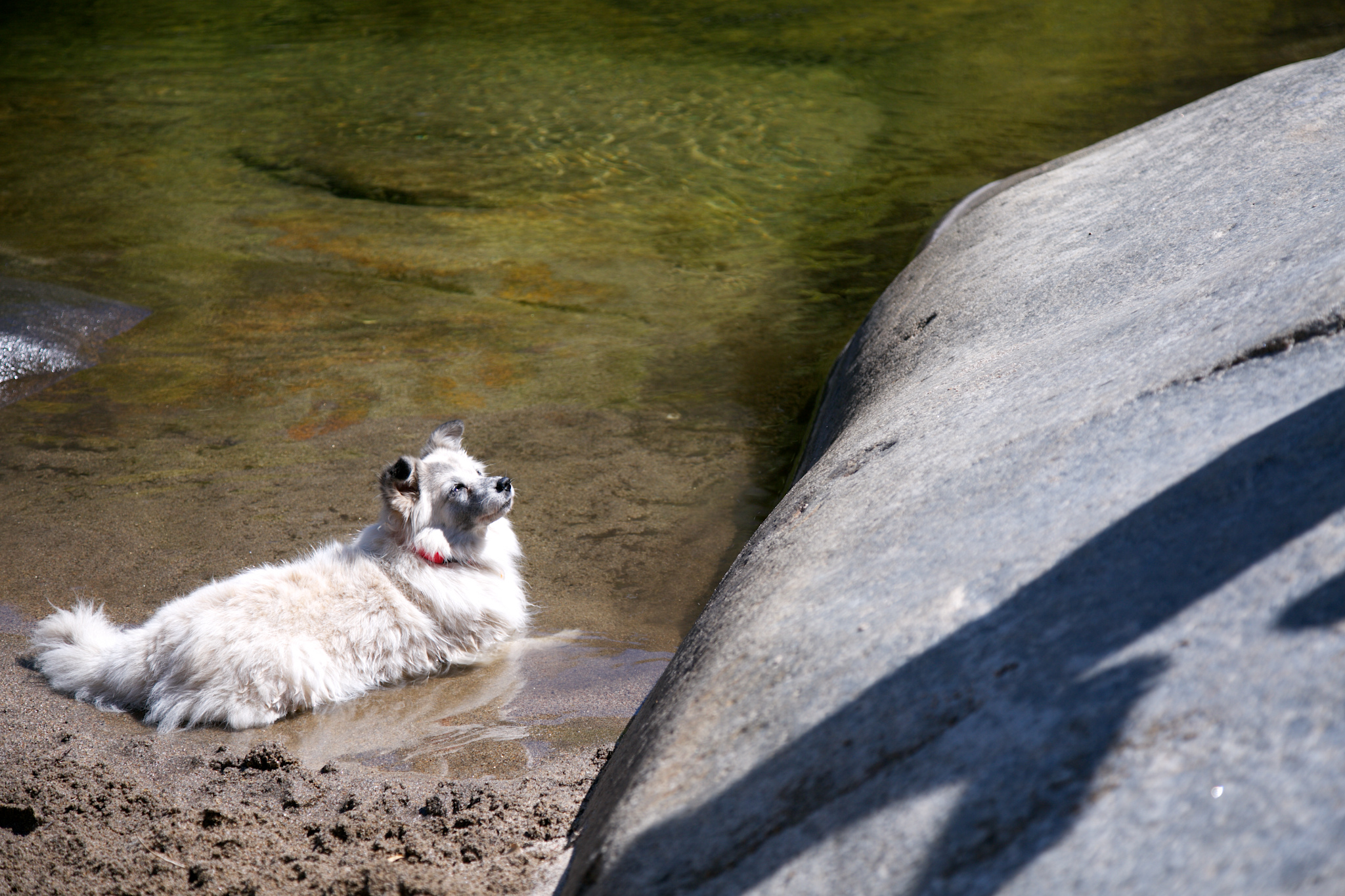 Tiffy always found a perfect spot for sun-bathing and off course cooling herself at the same time.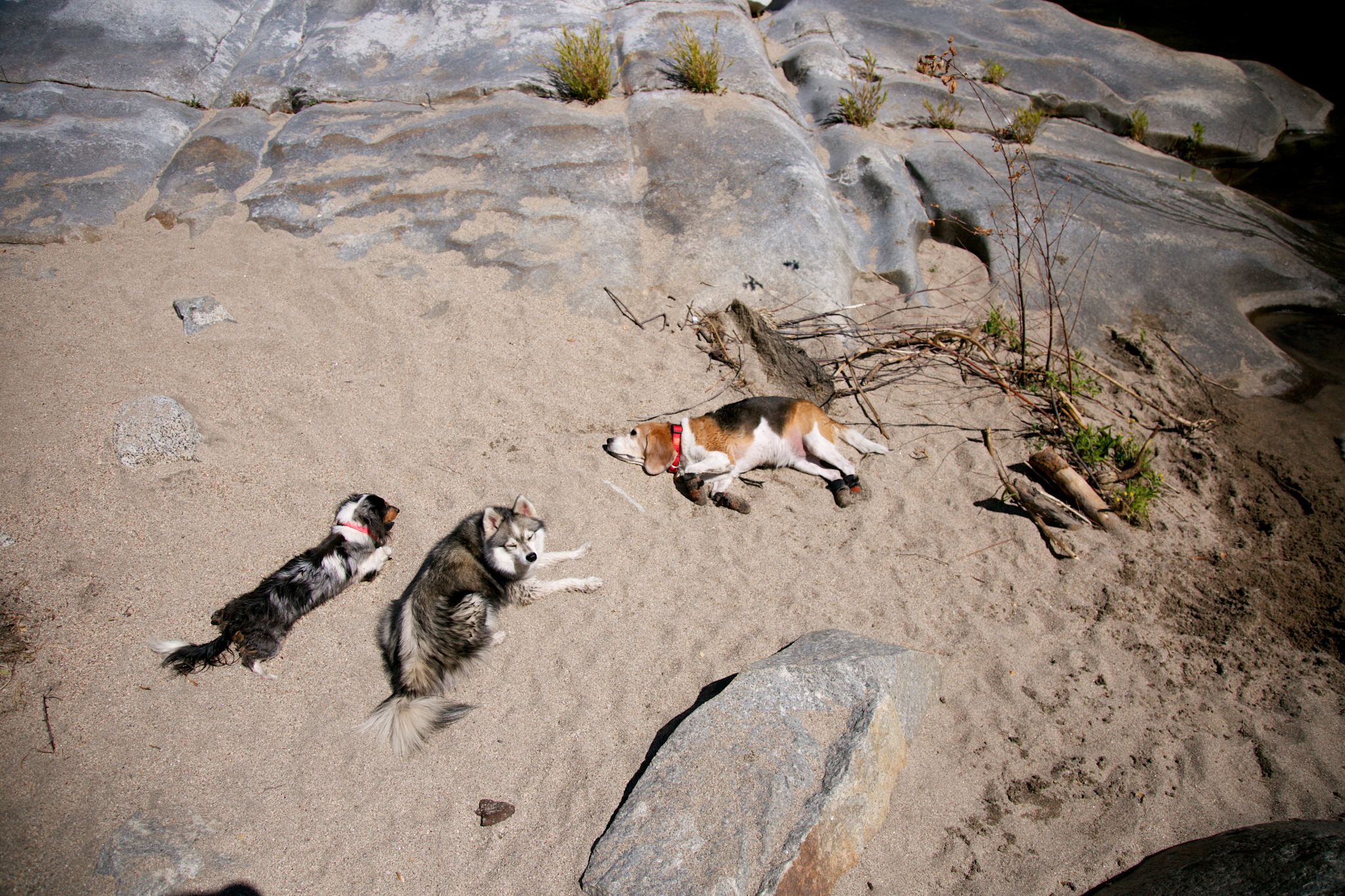 Oh well, that's our Tiru....finding a spot whenever we go and thats end of the day.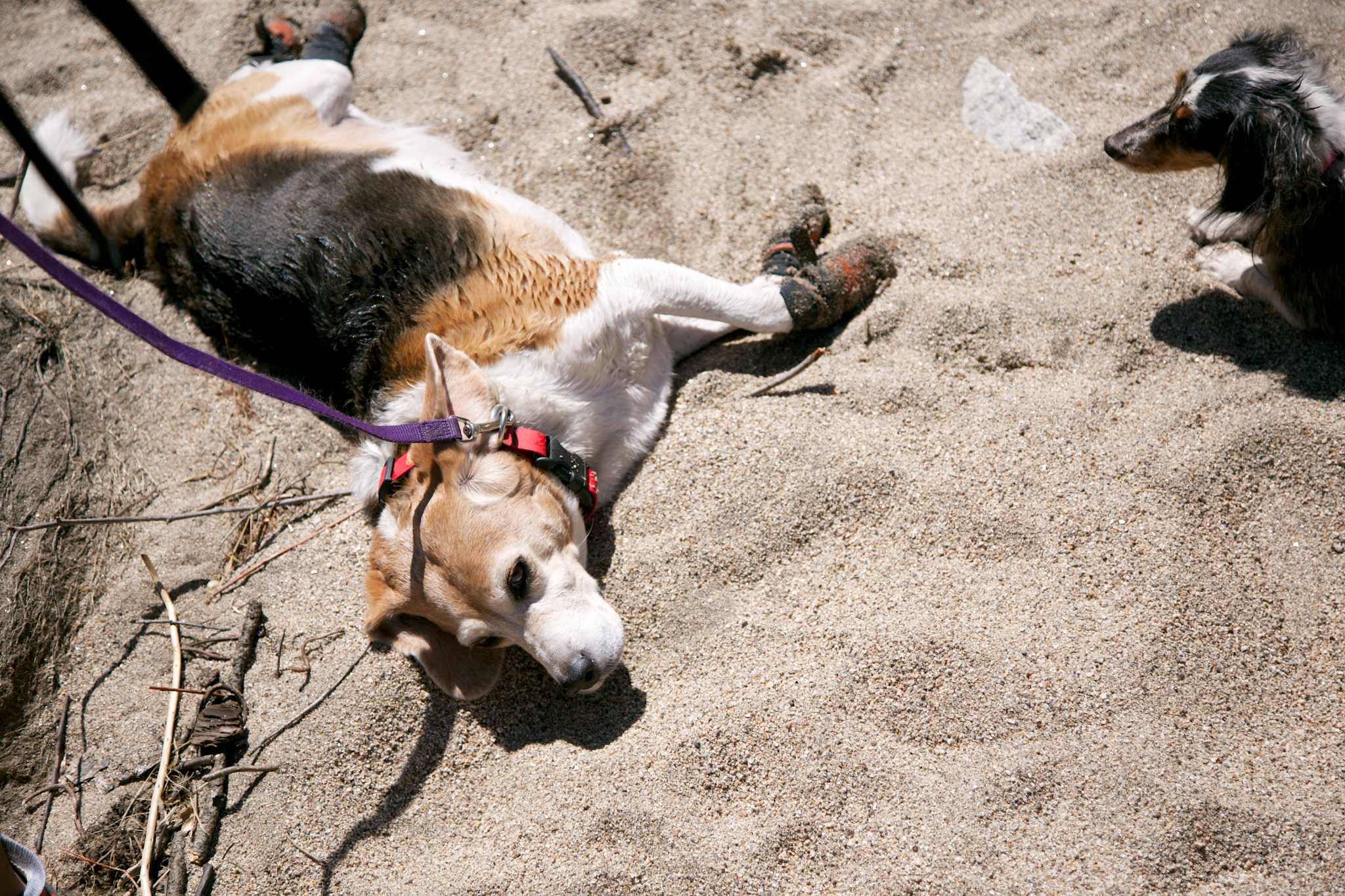 Hey Tiru, you weren't even out on the second day, you should have twice the energy!!!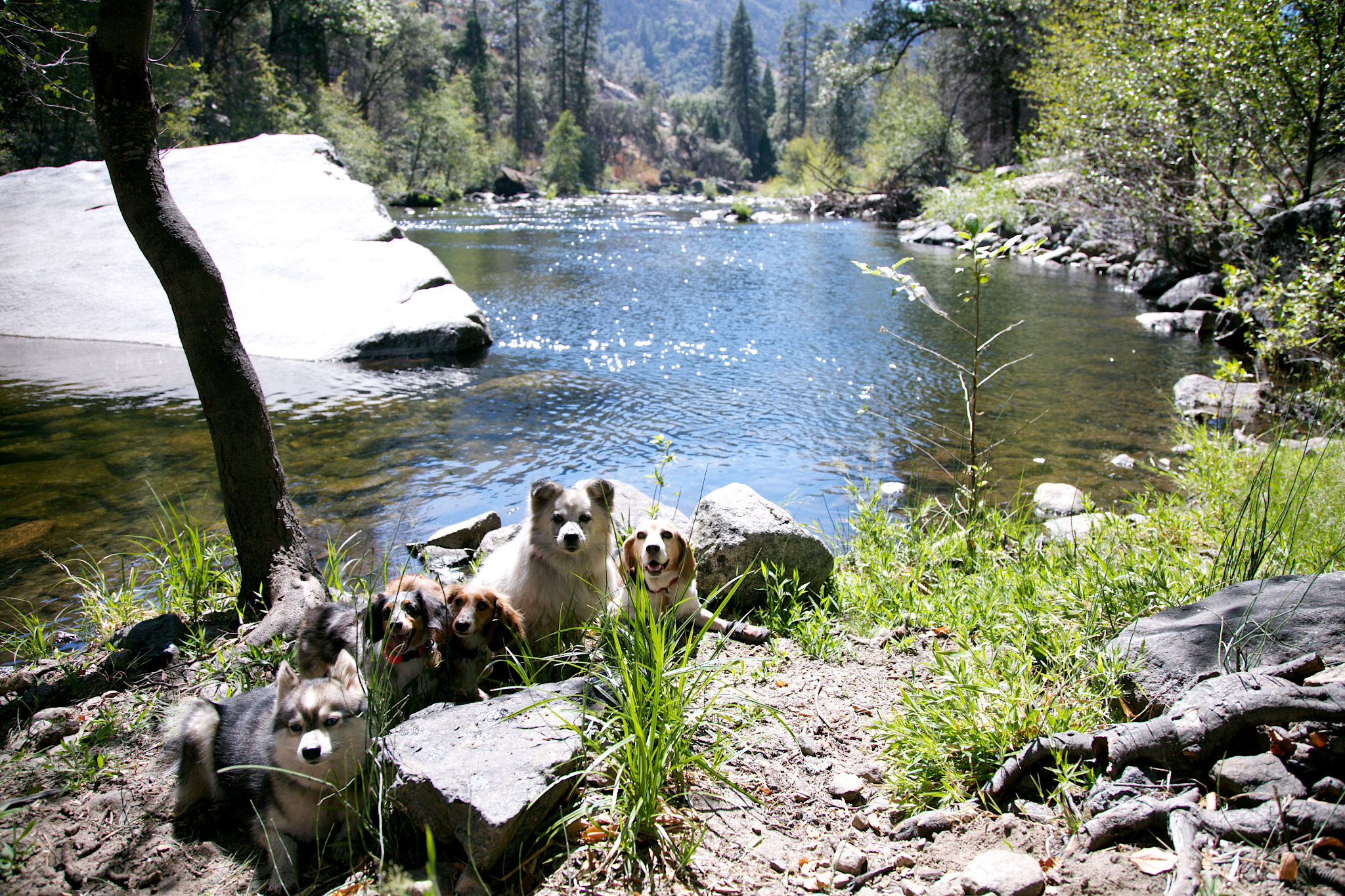 The trail is about 4.4 miles each way and you will make it to the Preston Falls at the very end.
Of course not we did not make it to the end (hehe).

There are so many great pools along the way so I dont see why we should walk 4.5 miles......(lazy people like us....)
We saw a park ranger on our way back and he followed us back to the car.
He said we are the last group of people and he needs to make sure we are all safe....
Wonder he would just walk all his way to the end if he sees no one @@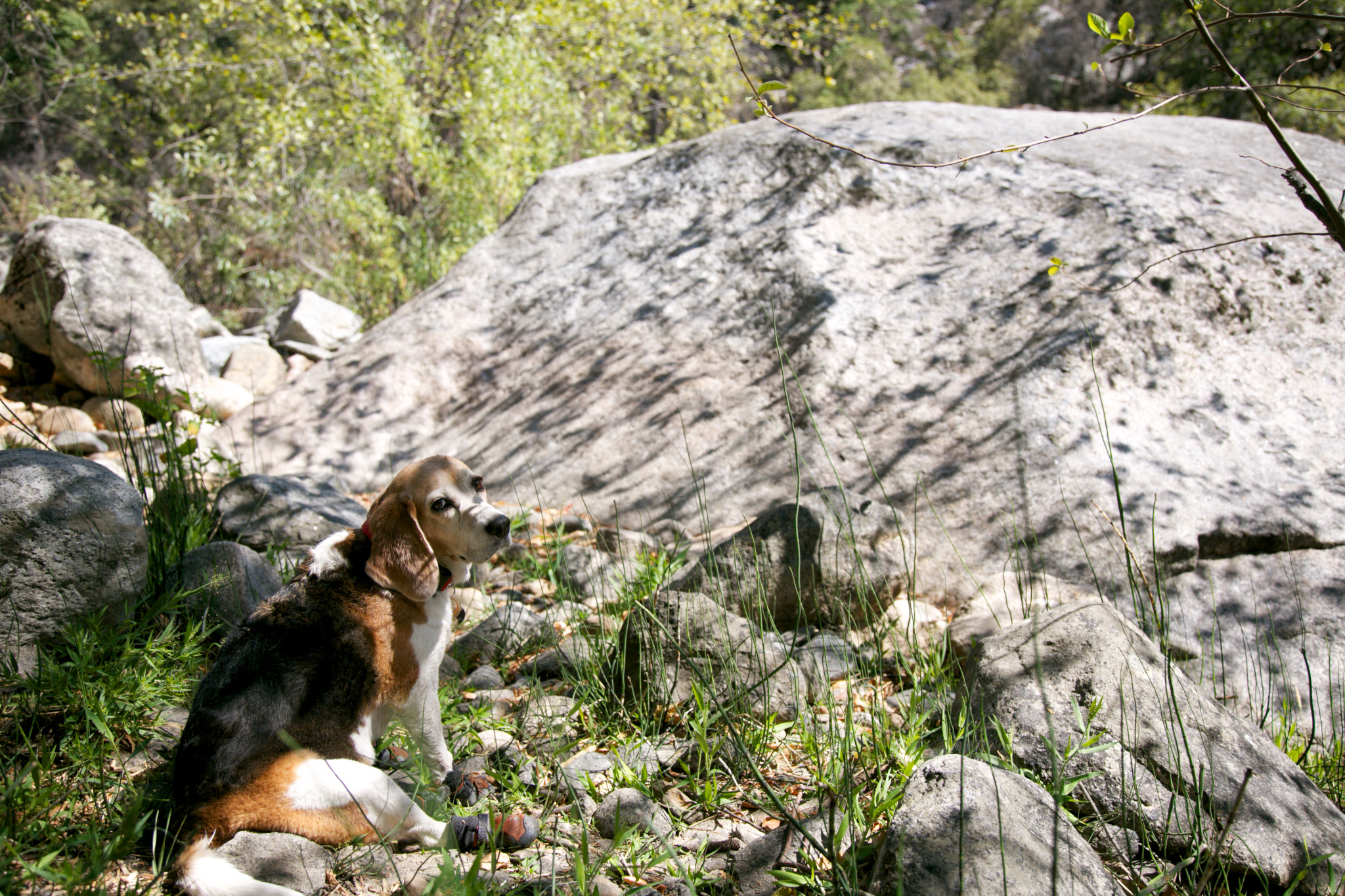 Tiru told us its time to head back.....有事嗎這位太太?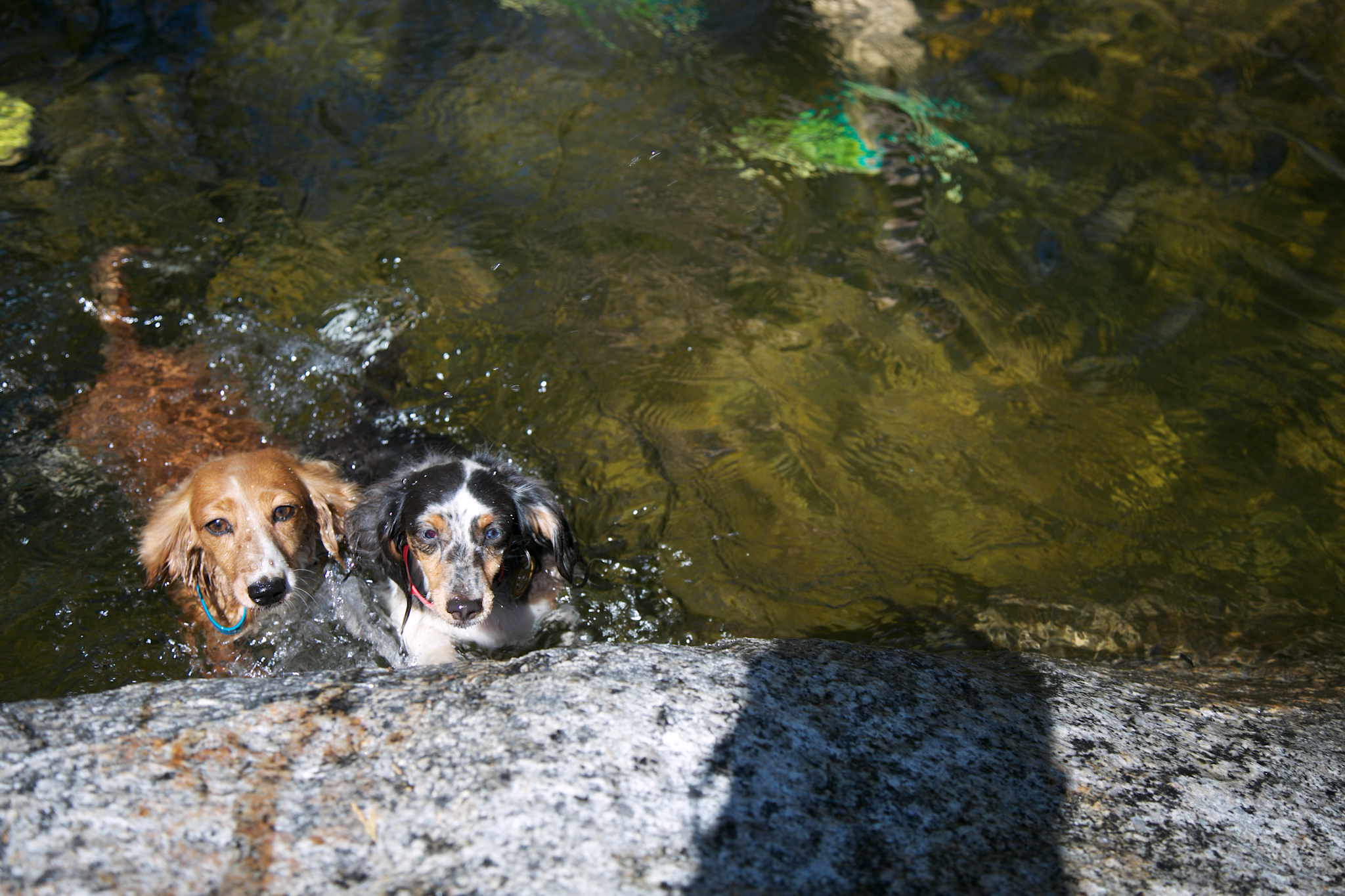 The girls were still floating around even on the third day, too much enengy lol.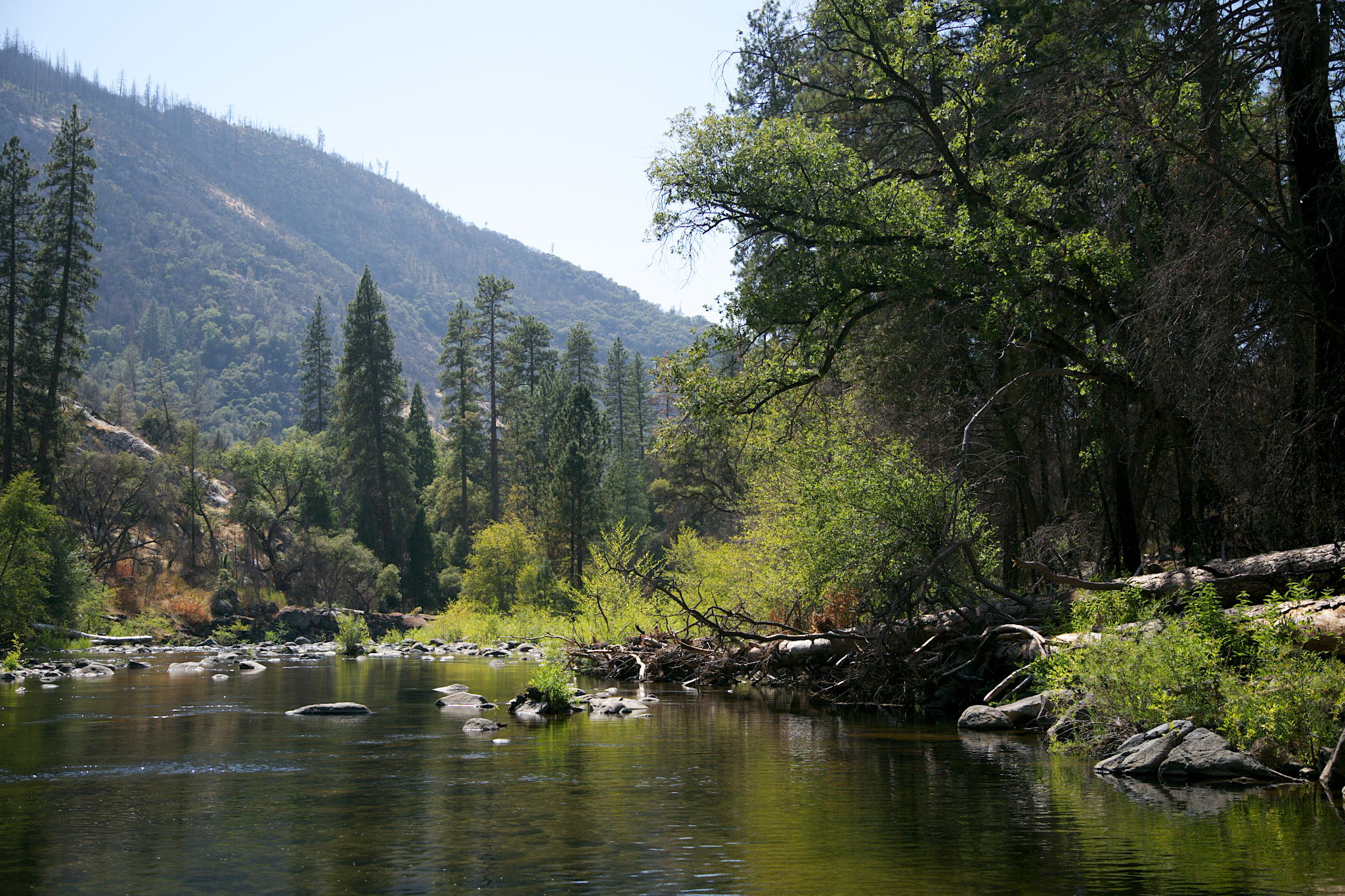 Our labor day trip turned out to be a success again :)
We'll definitely miss this place even though we had to drive 2 hours each day from the motel just to get to the trailhead...awww....