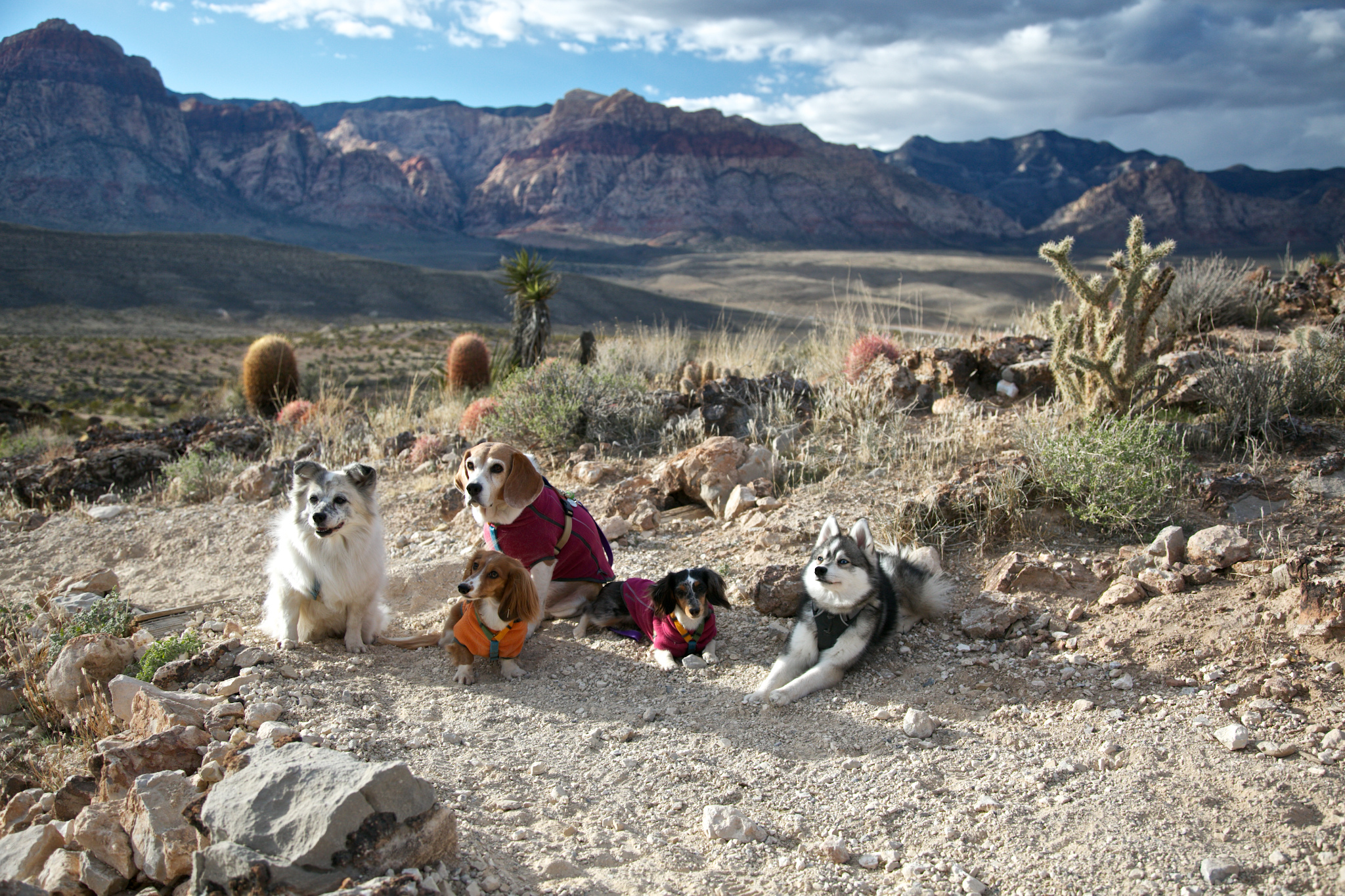 The fifth year being in US during Thanksgiving!!!!!
Our Thanksgiving tradition has always been a warmly dinner and crazy non-stop shopping on Black Friday

however, we decided to do something different this year!!!!
REI was promoting people to #OptOutside on Black Friday and posting pictures.
And yes we did!!!! We spent the whole Thanksgiving weekend on magnificent hikes!!!!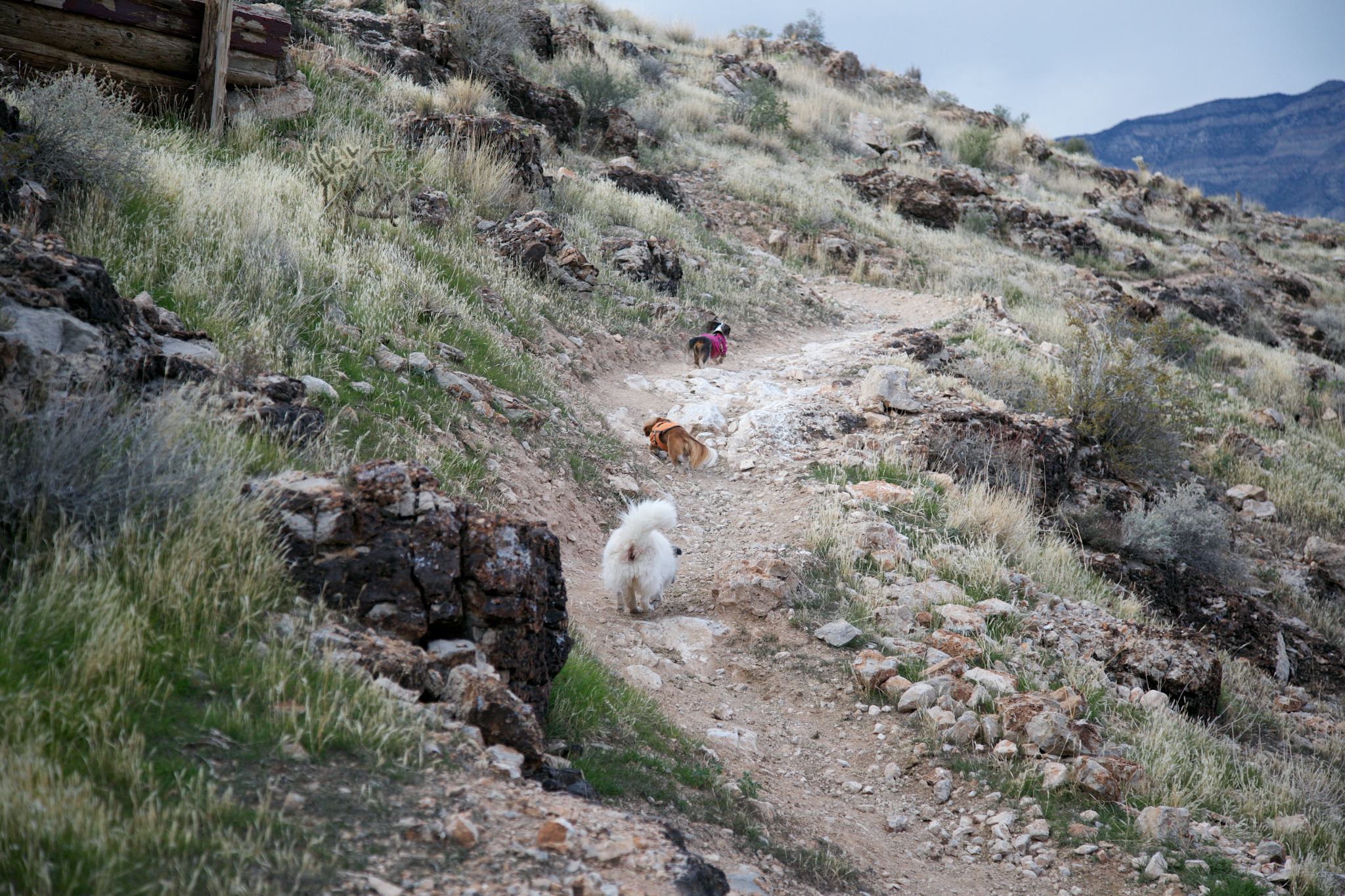 On the day of Black Friday (okay we did stop by Vegas North Premium Outlet the day before),
but still managed to wake up (at noon, ooops) and decided to do this trail just 30 minutes by Las Vegas.

We found this place back in Oct but it was way hot that time, the weather this year during Thanksgiving was super chill,
and yes, it would be the right timing to try out this hike!!!!






The place is right by Red Rock Canyon in Nevada. Sadly, dogs were not allowed off-leash in Red Rock Canyon.
A surprise for us was that the trail was right by the canyon, so we did get a good view of it.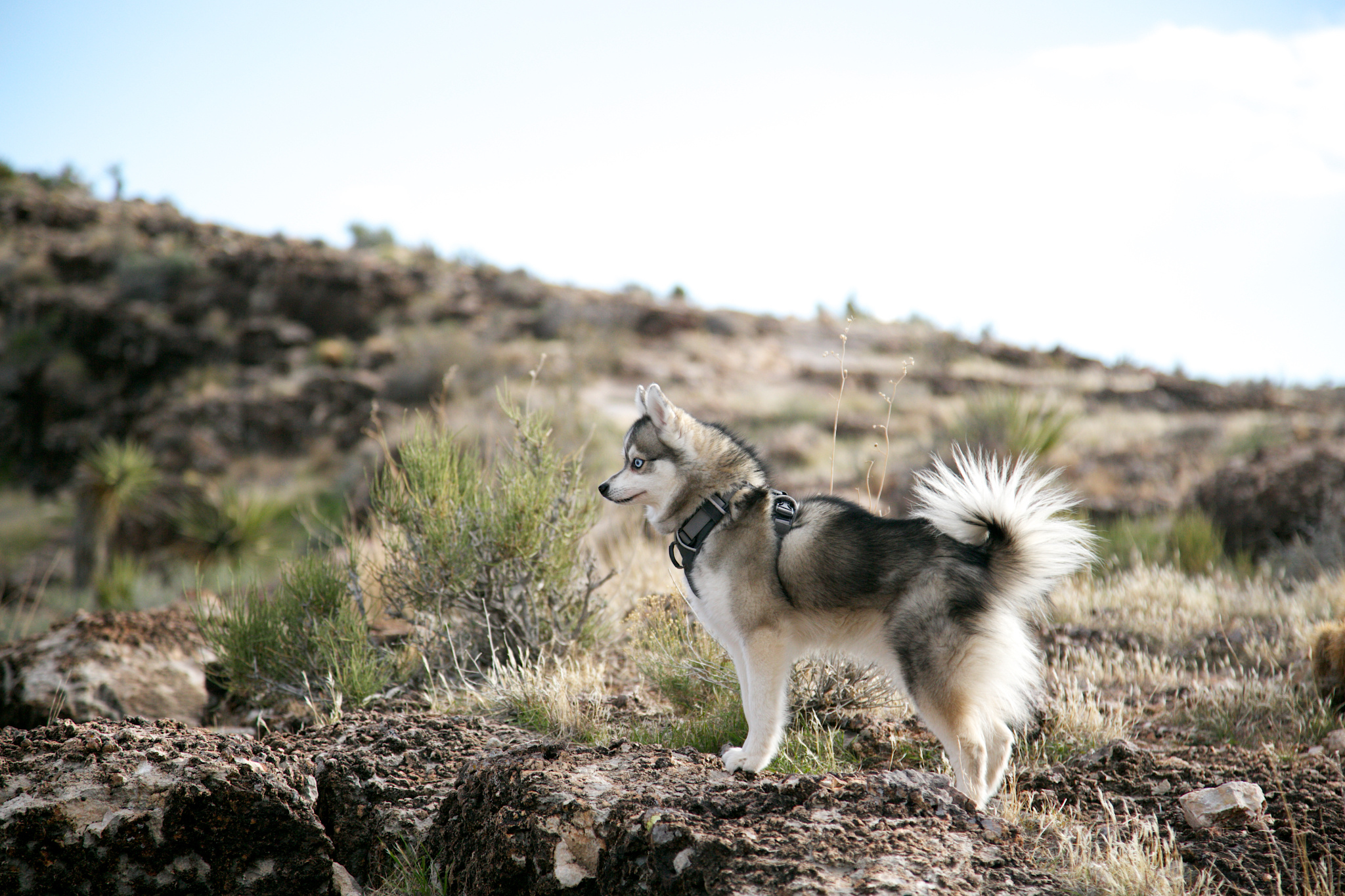 Fossil Ridge Trail is shared with horseback riding.
A horse ranch is actually located right by the trailhead for visitors.

I didn't think it will be a big deal sharing the trail with horses...until...I realized...........
HORSE SHITS ARE EVERYWHERE!!! literally, everywhere........

ok, the pups did have a decent (shitty) meal that day.
Actaeas might be the only behaved child who didnt have a bite, oh, but he rolled on it XDDD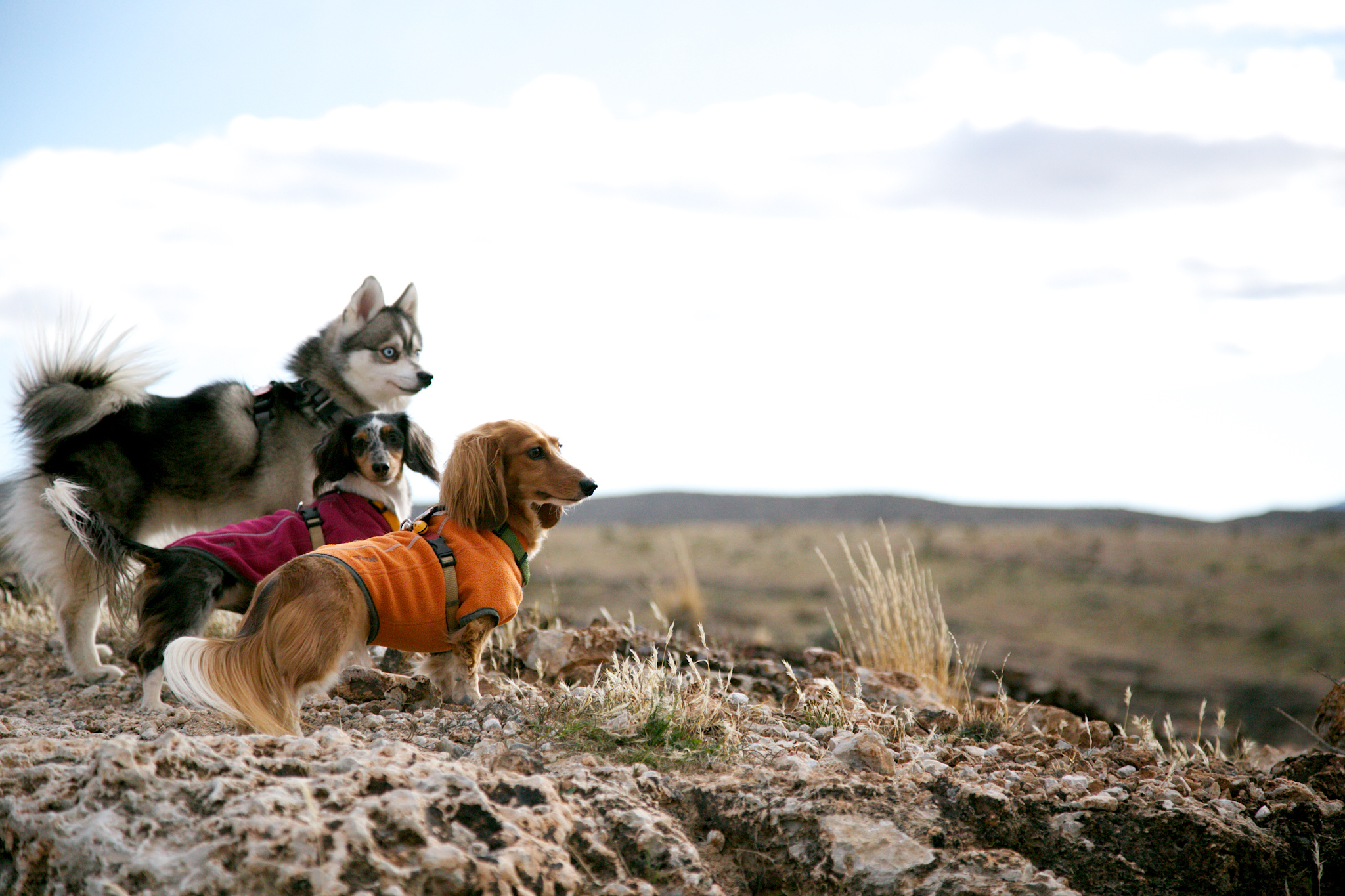 I love this trail soooo much and yes yes yes, it would be a puppy-must-go-trail if you happened to stop by Las Vegas

http://www.everytrail.com/guide/echo-canyon-fossil-ridge-loop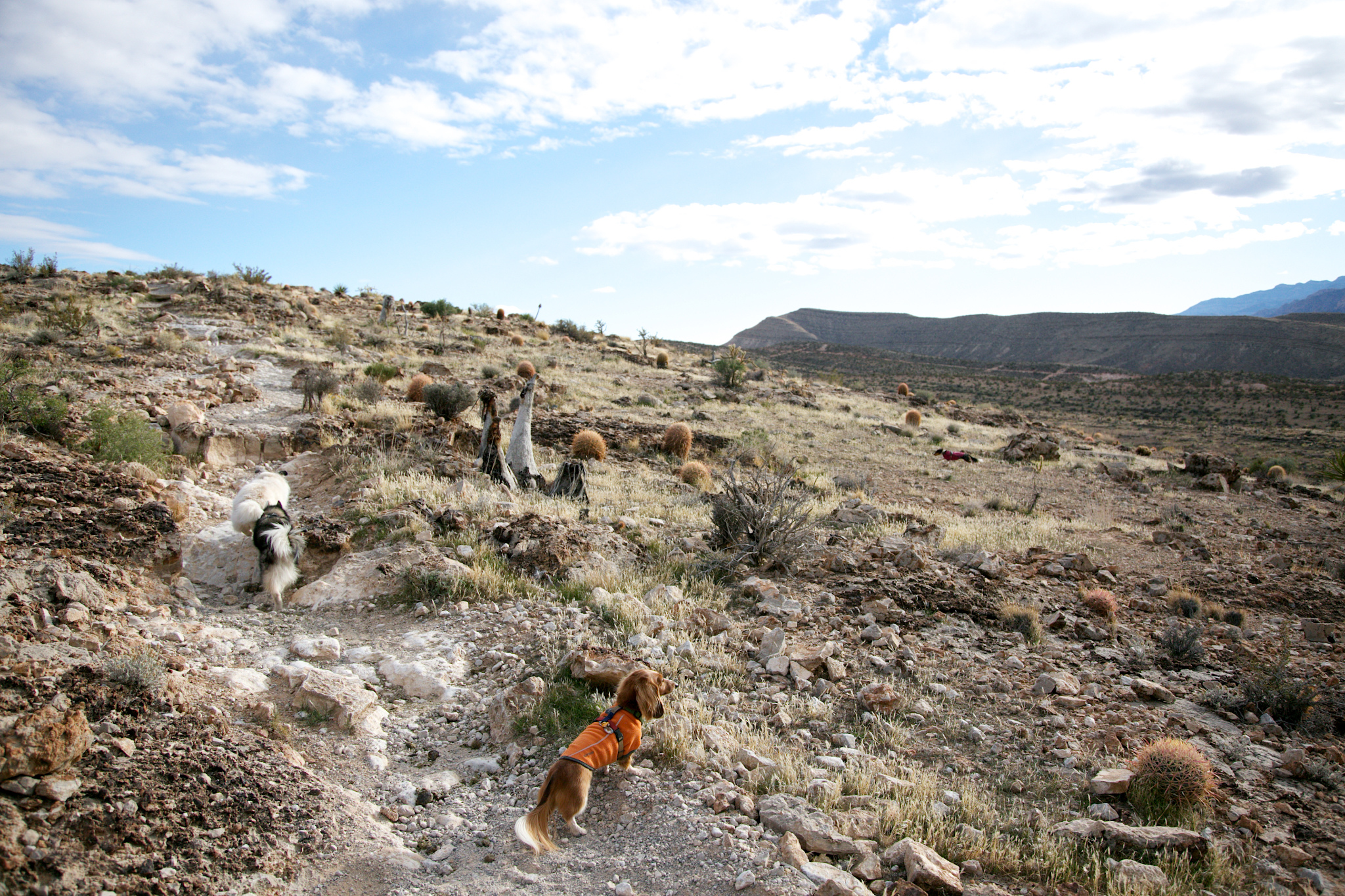 Being a 4.5mile loop, I was hoping we could make it to the end.
And to our surprise, we did!!!!! Did you realize we have been "completing" our hikes more and more often!!!!!!!!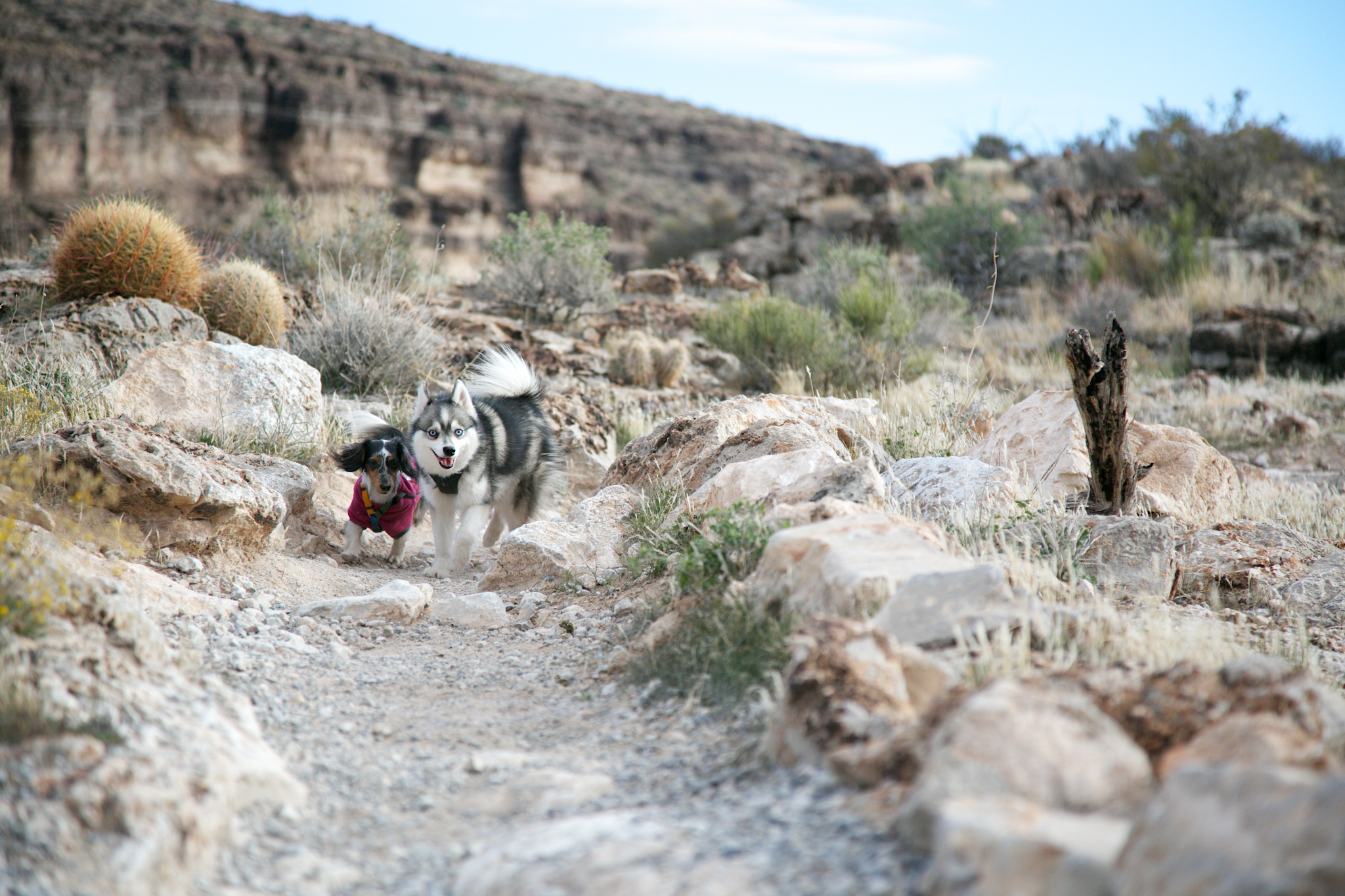 After going about a mile, less horse shits can be found, so they finally started running around the trail rather than stopping all times.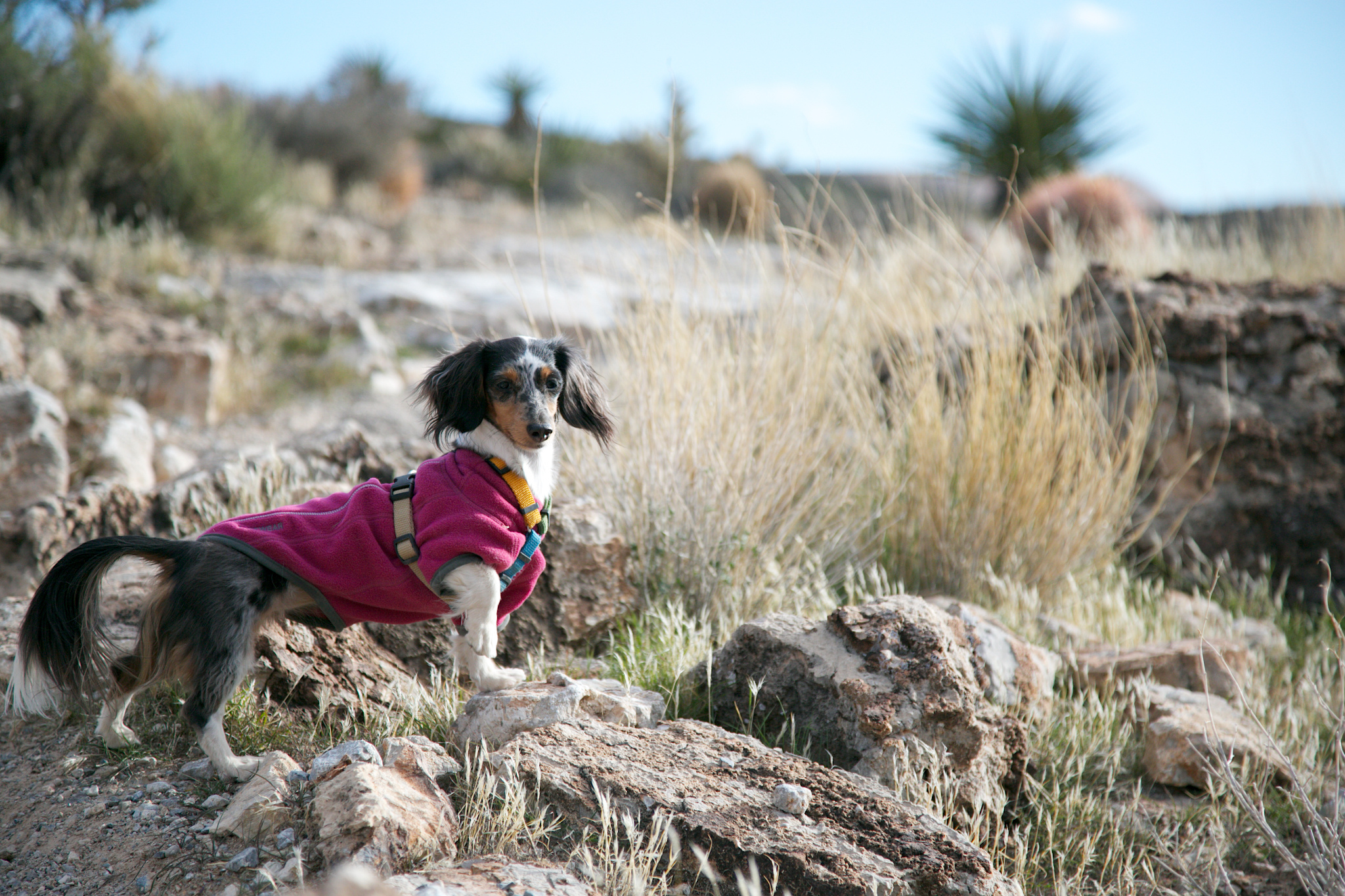 Tinkerbell looks much more mature!!!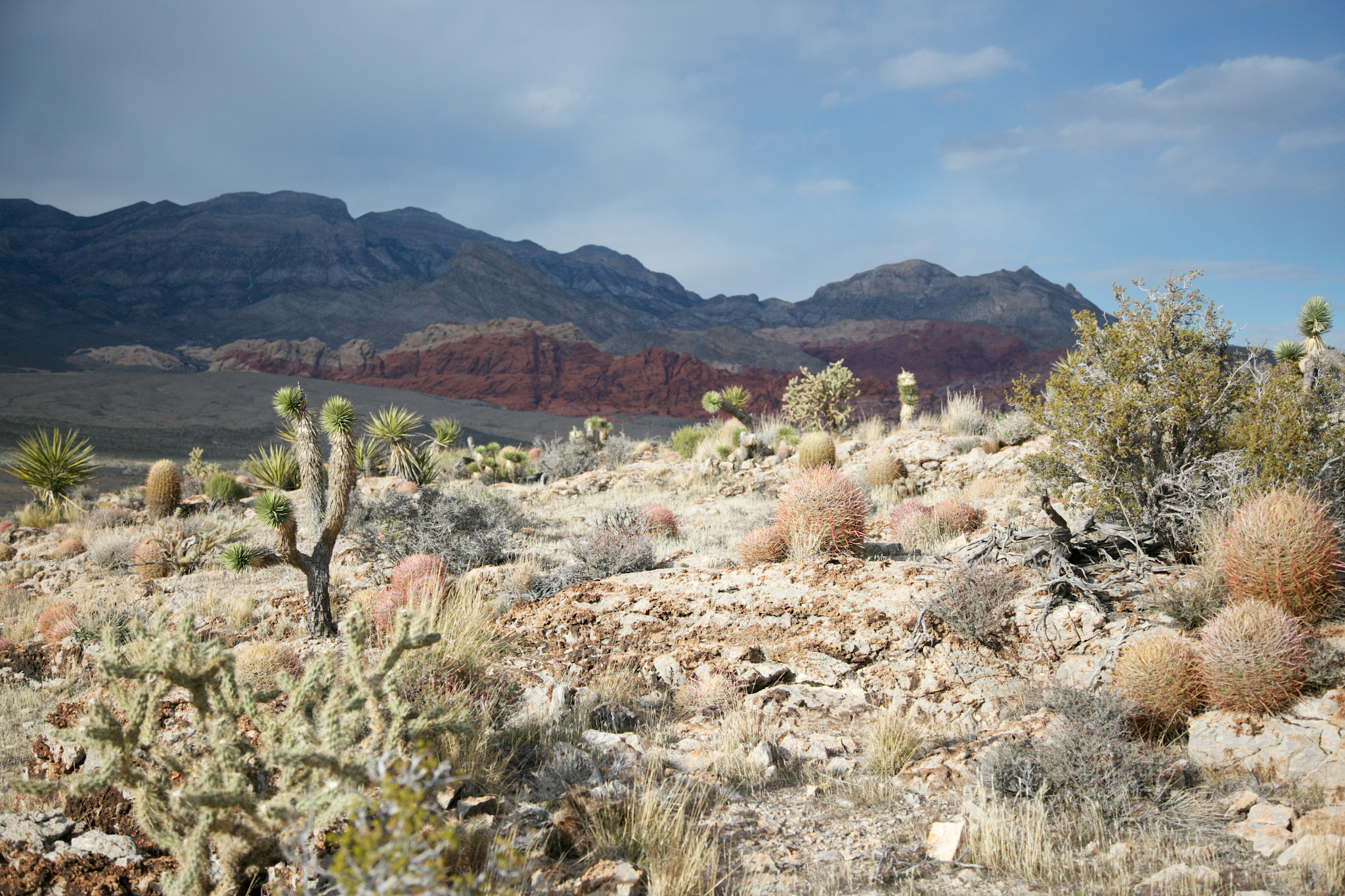 The trail is full of cactus, and if you look carefully to the end, thats the Red Rock Canyon :)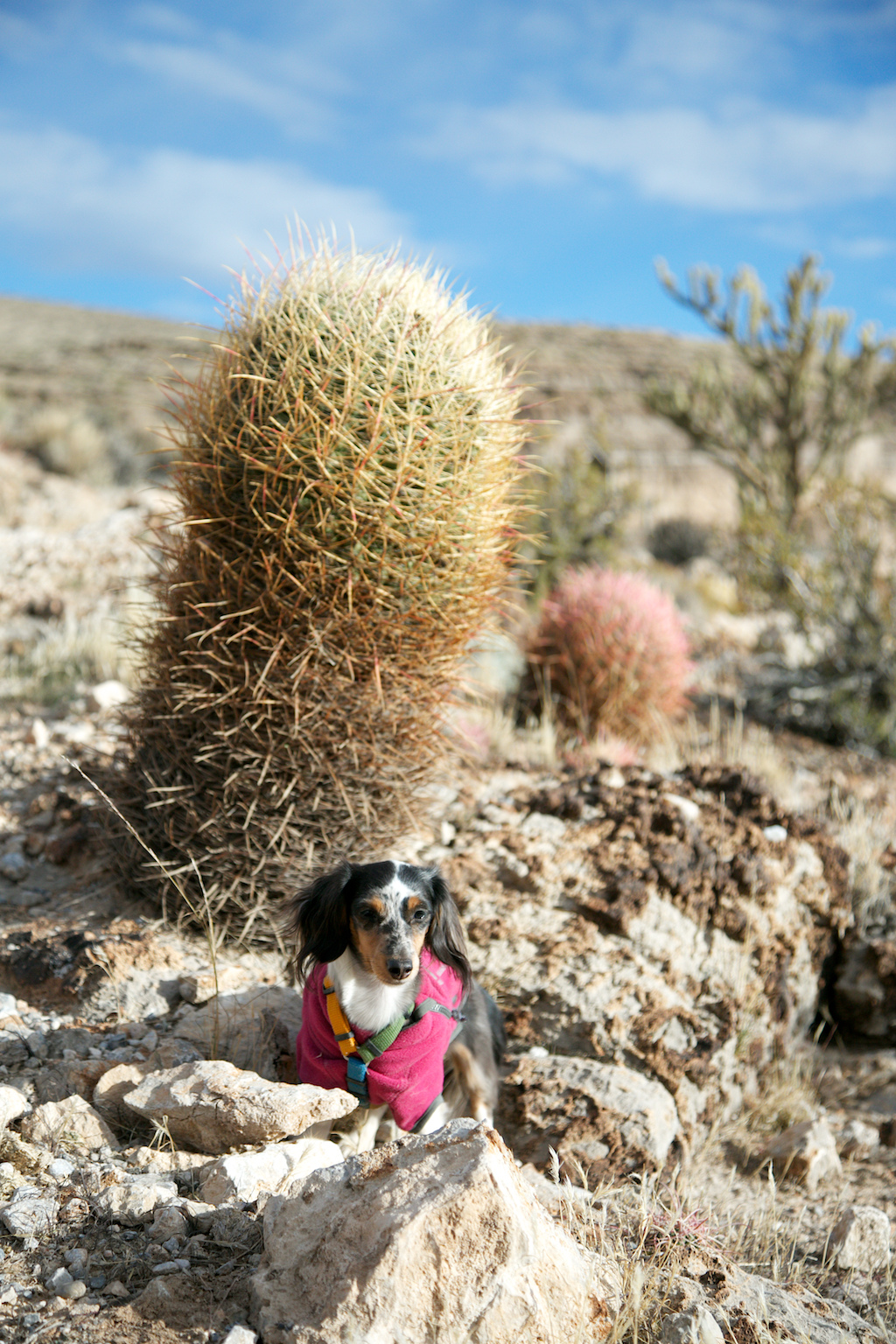 Our teeny tiny Tinker is even shorter than the cactus XDD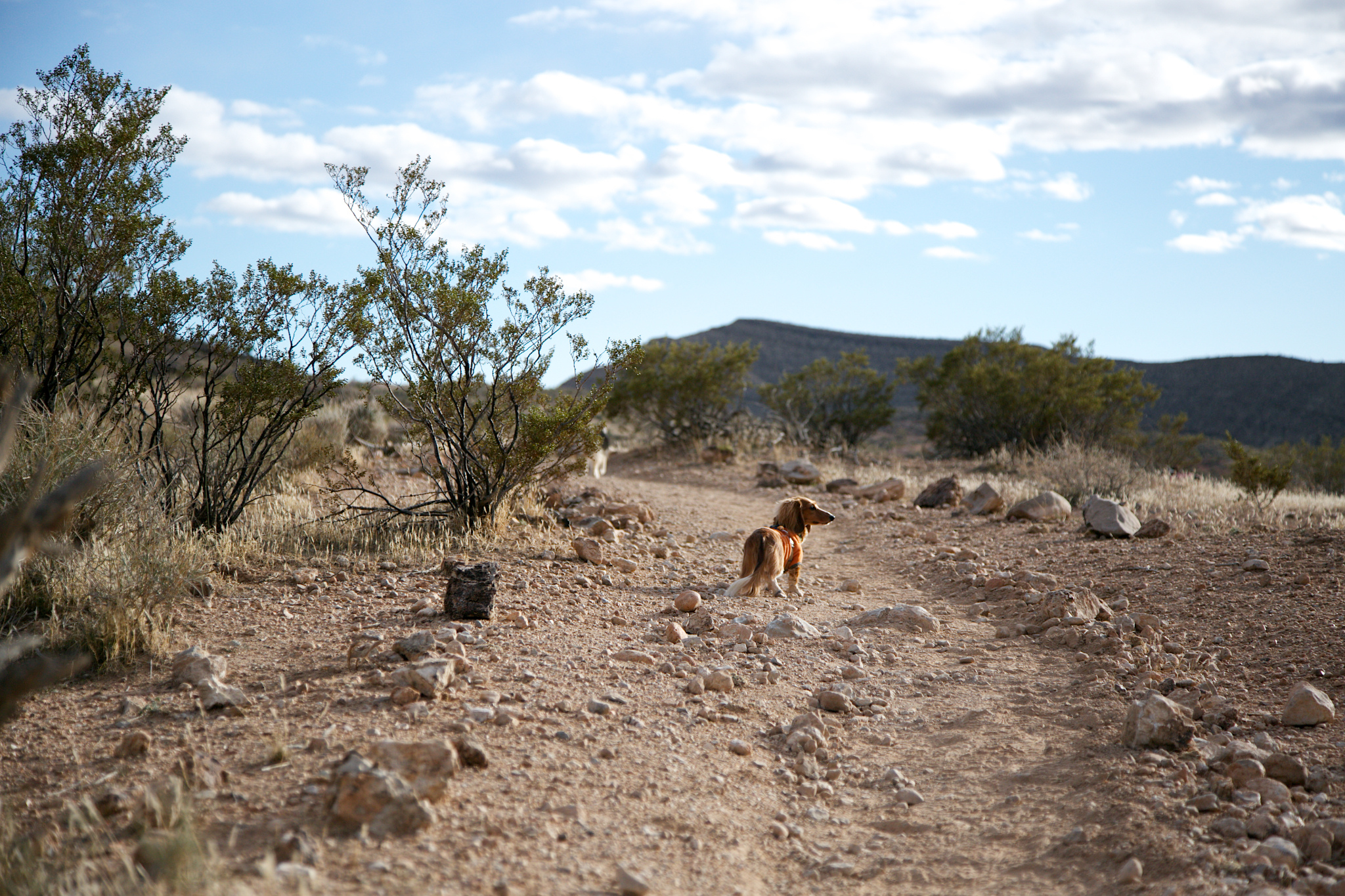 The walk is a little bit of inclined, but not too bad for a chill weather.
Oh there is no shade, so please dont come and torture yourself in the summer.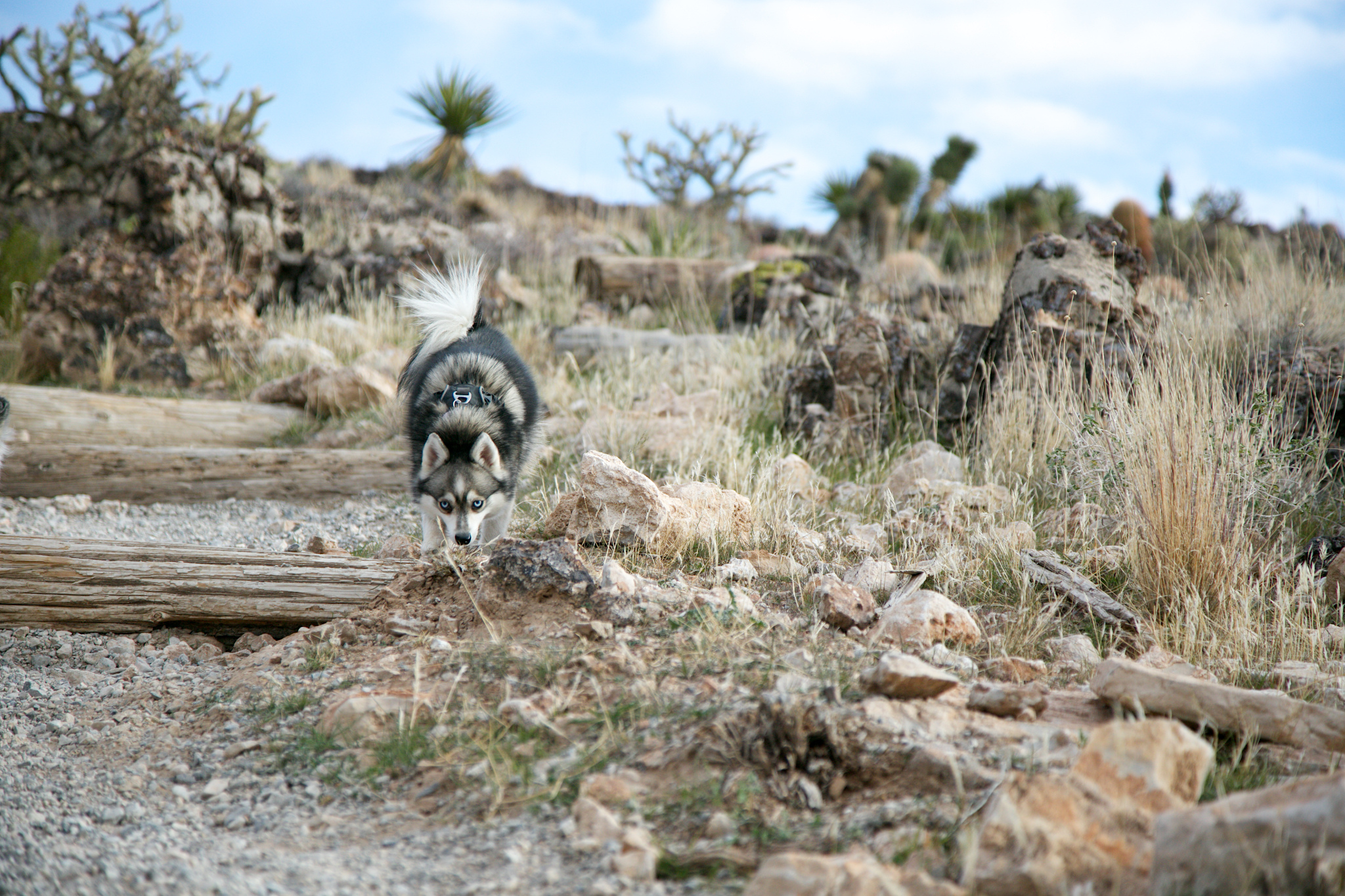 The 4.8mile walk consisted of all different kinds of scenery along the way.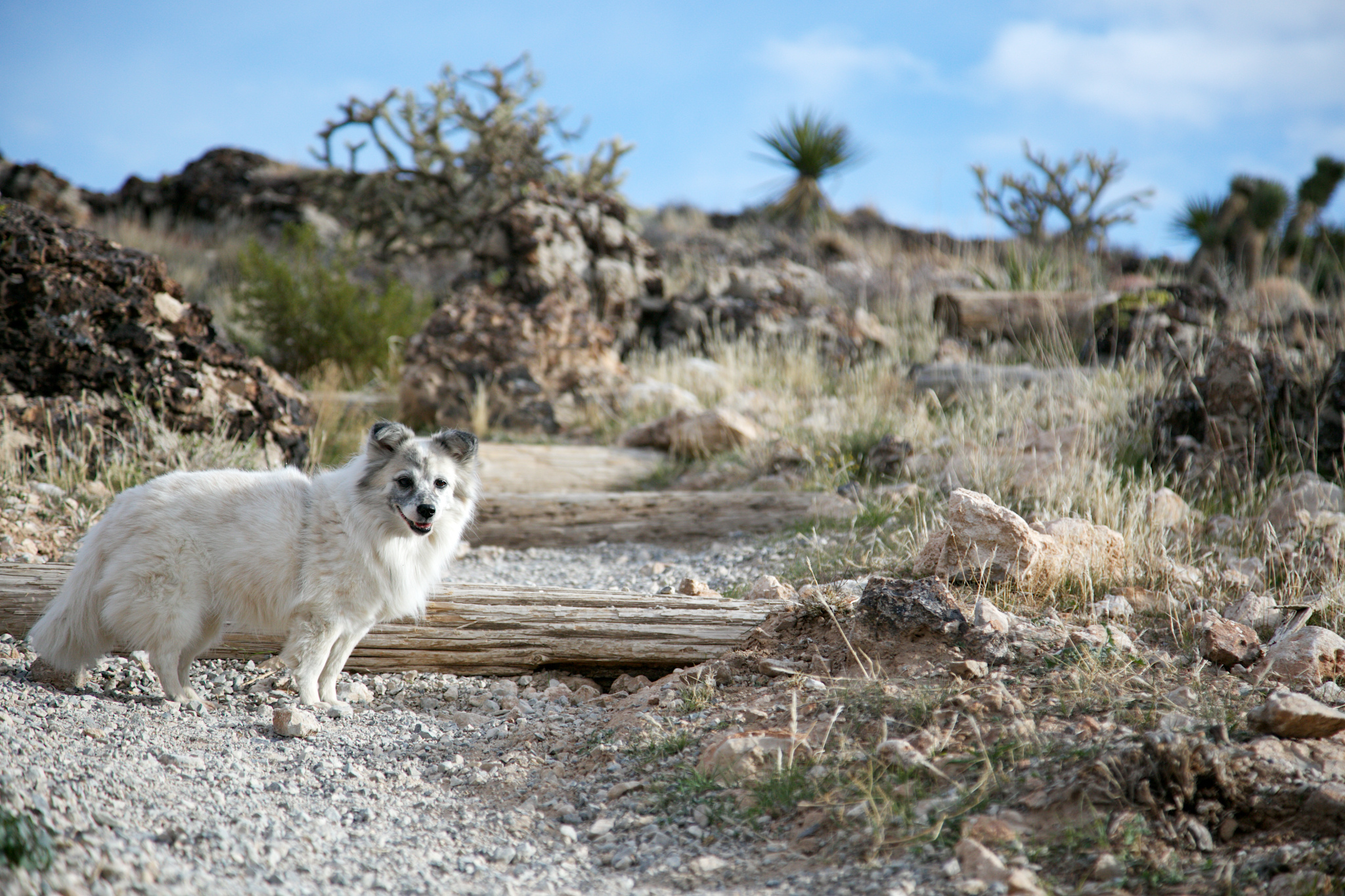 Mommy mommy, can you keep up our speed.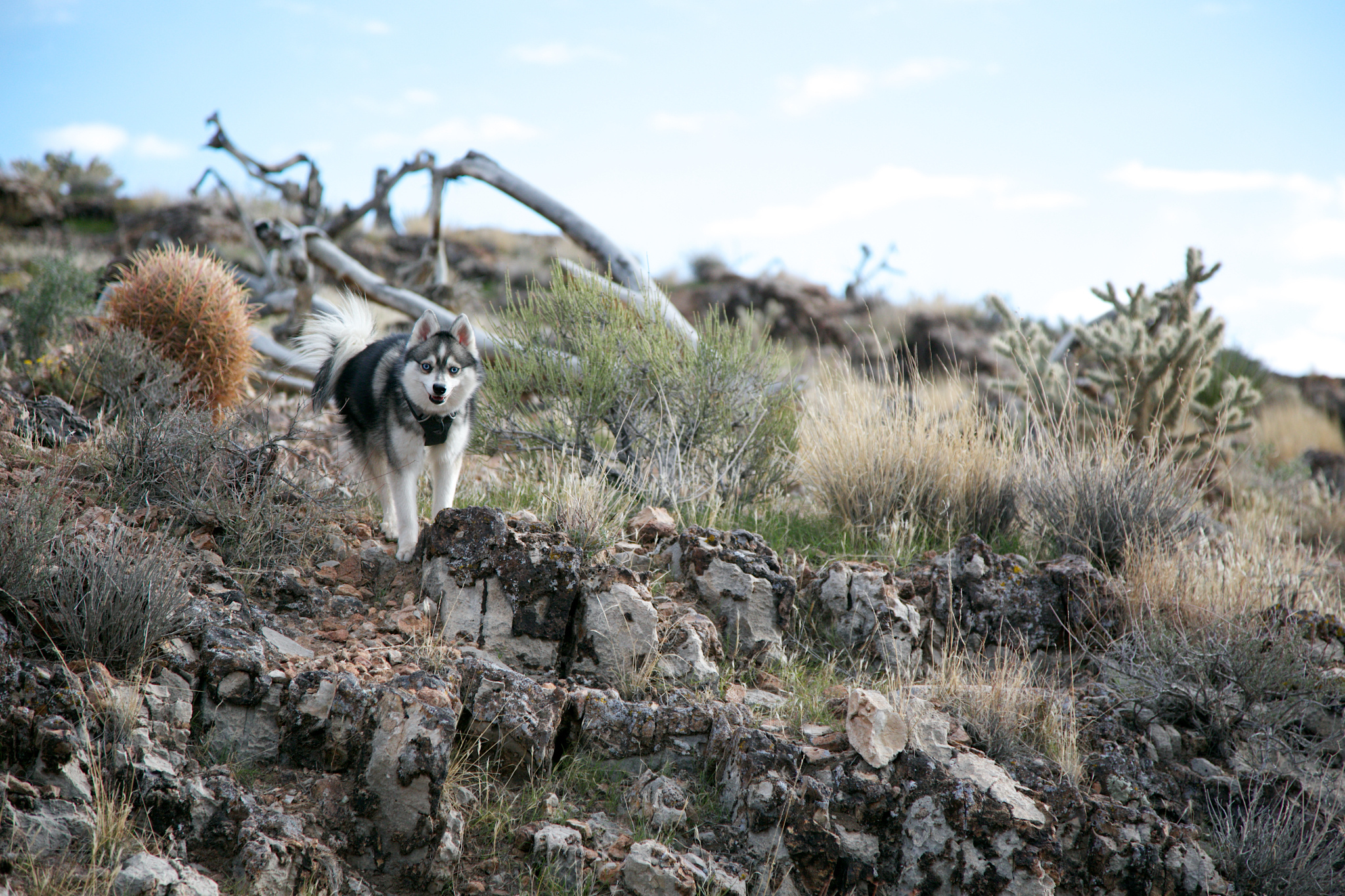 Hey you humans, I dont like waiting!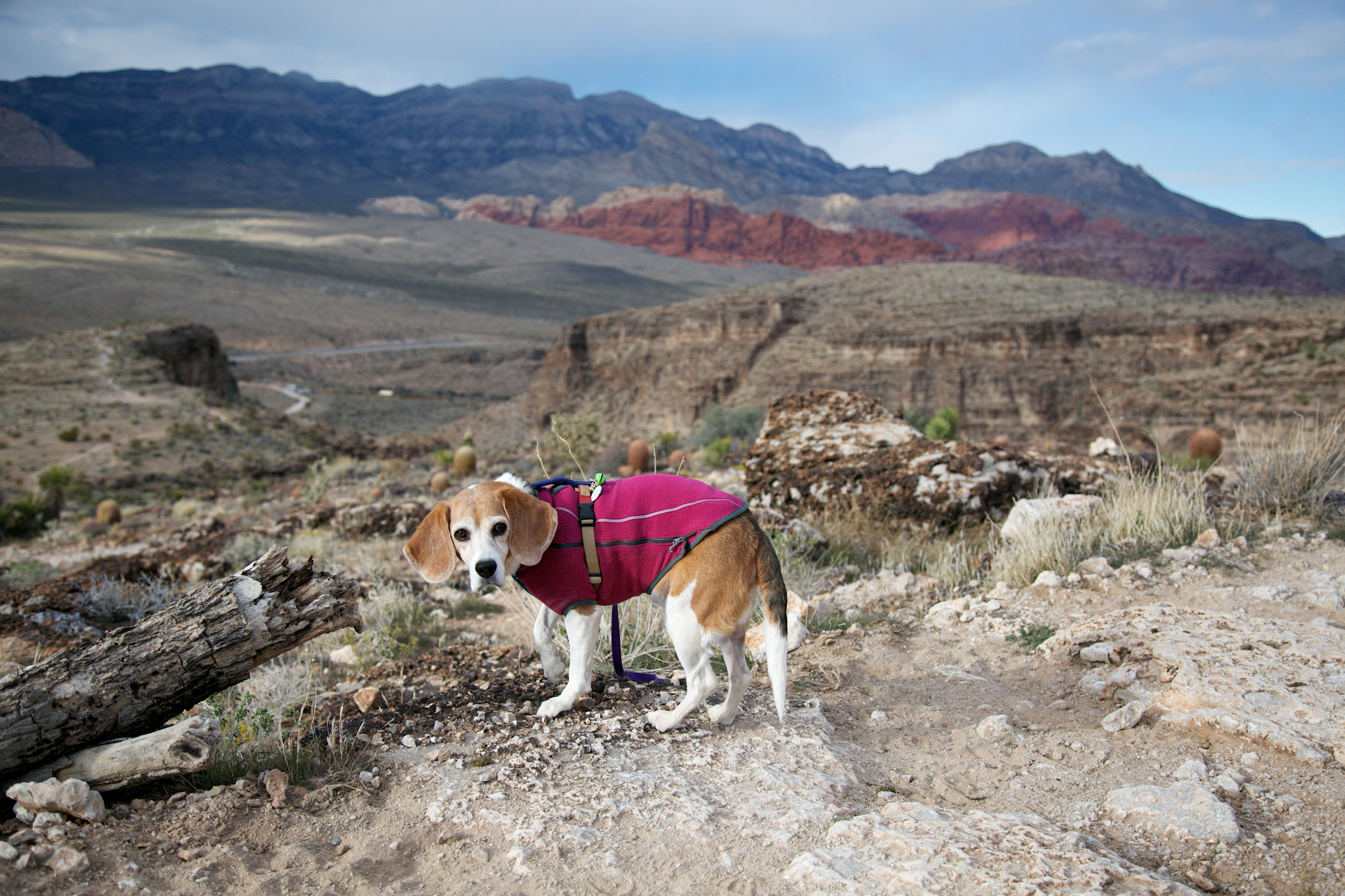 Haha, this was Tiru first trip after the surgery.
He is actually not ready for such a long walk, but we couldnt find a place for him to stay over Thanksgiving...
So....we had to take him with us.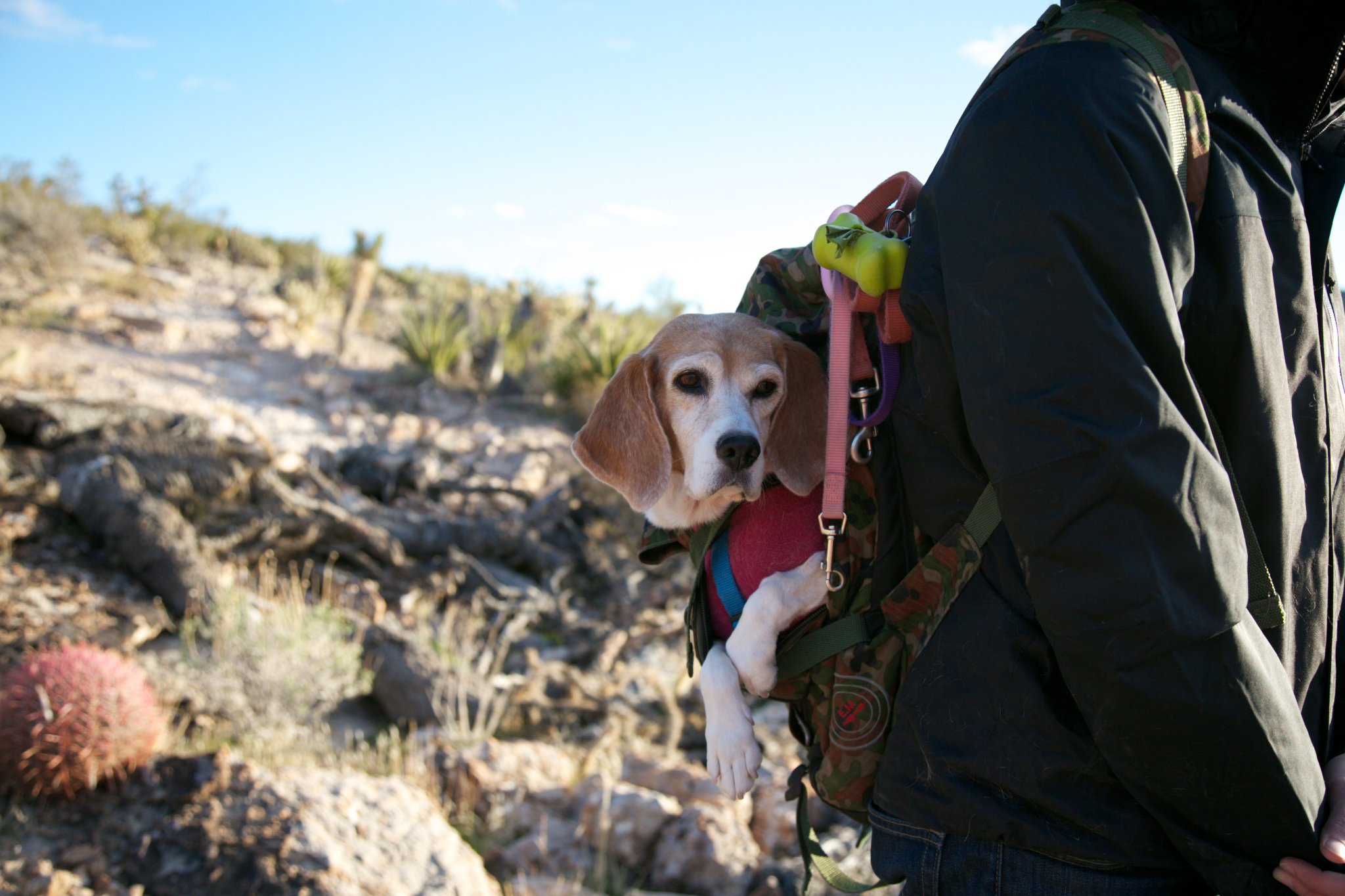 We didnt want to burn him out, so we carried him for most of the hike.
Yap, after what happened last winter (carrying him in the snow and using my jacket to create a backpack),
I decided to PREPARE a bag for Tiru in case he couldn't finish the hike by himself.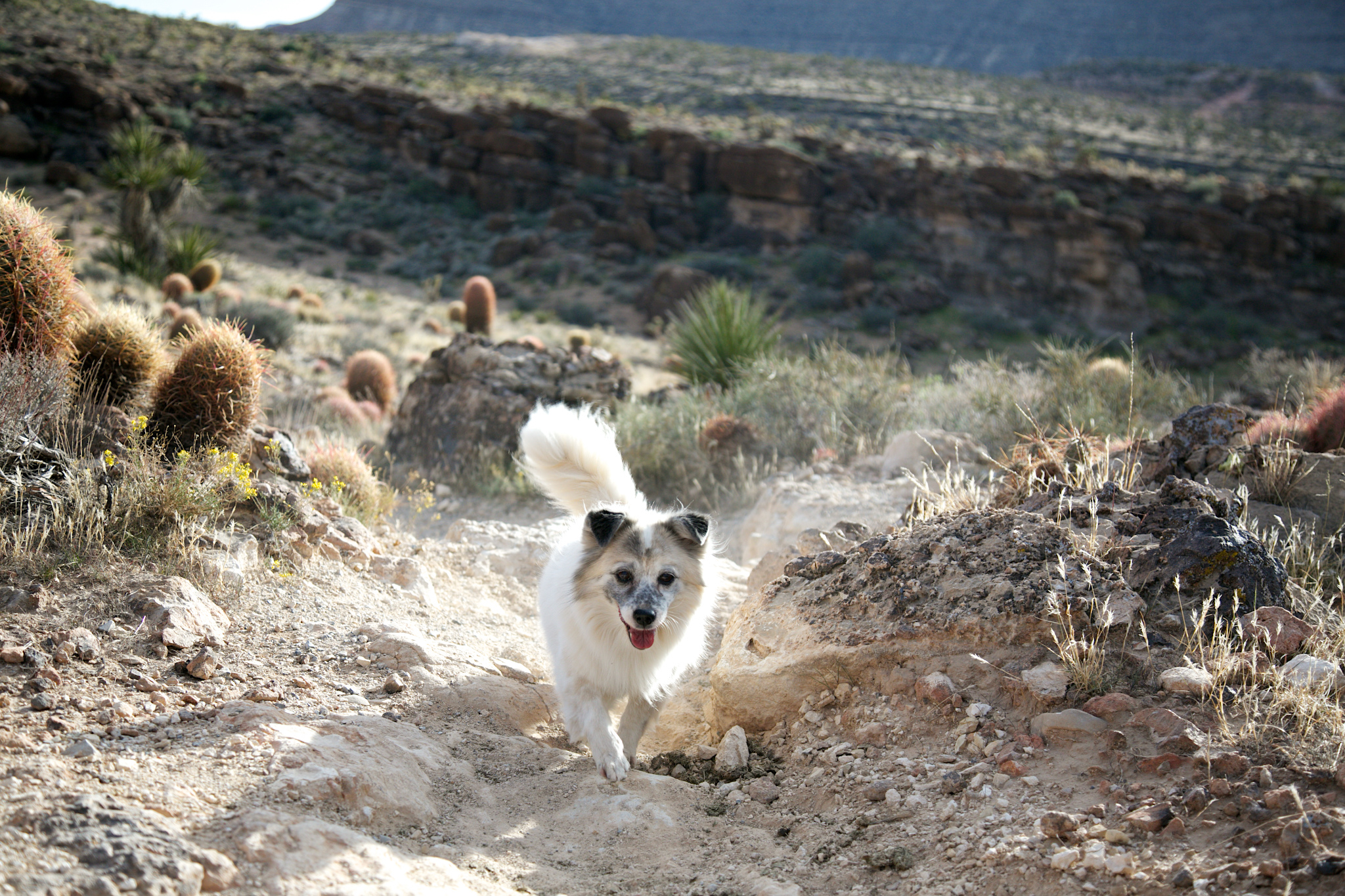 Parts of the hike run through another canyon wash, which you really cant find these natural wonders in California
(This is a huge reason that I enjoy US so much coz every different State has its own beauty and you just cant find it in other States).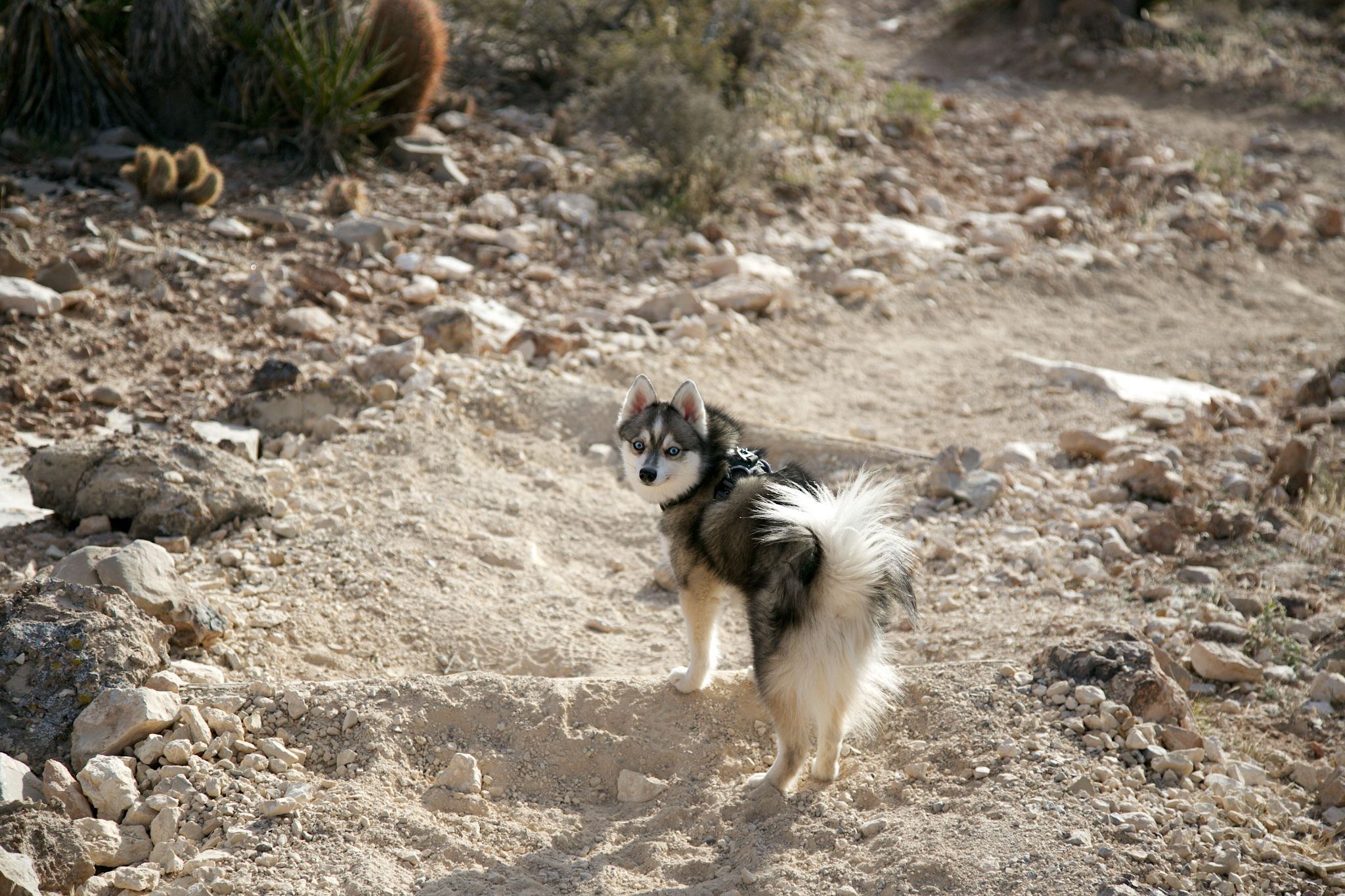 Although instructions are given on several websites, its actually pretty difficult to find the RIGHT trail.
We got lost twice but managed to turn back and find the correct (?!) trail.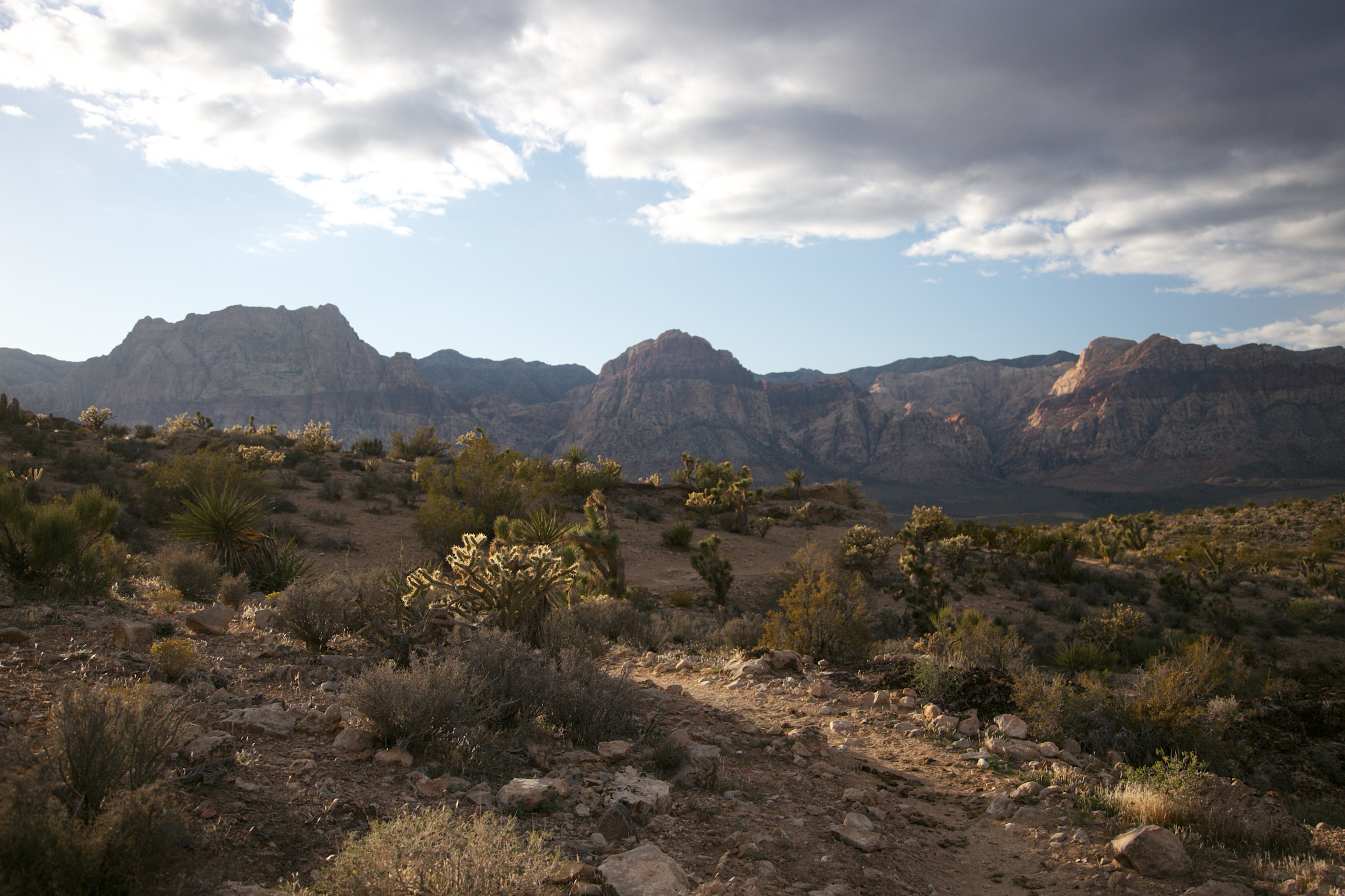 Ok well, so after about 2 miles, I wasnt even sure if we were still on the right track.
But I didn't want to turn back so we continued on not being sure if we could get back to the parking lot.....

Ha, I guess the unknowns are the amazing part of an adventure.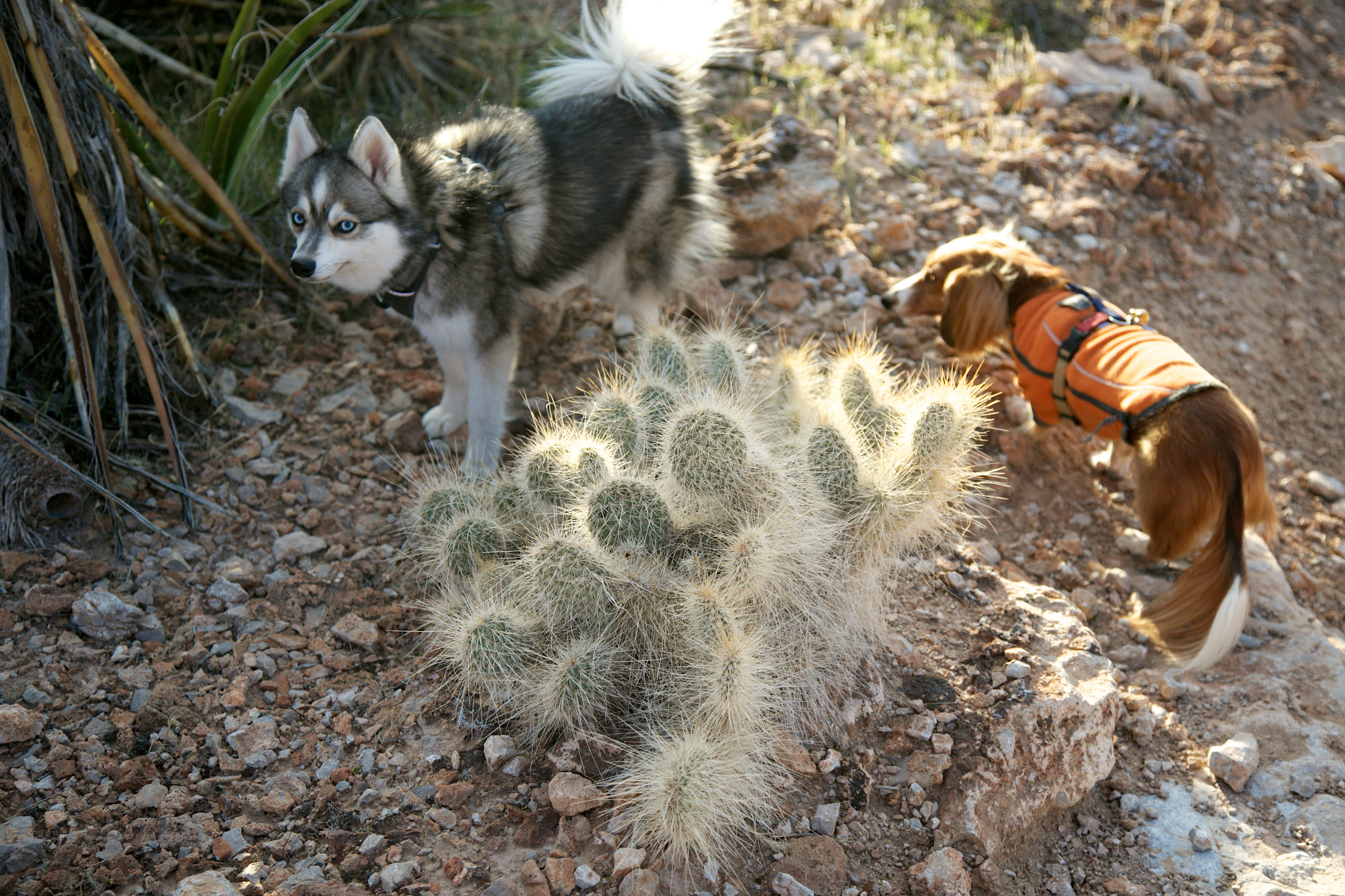 Found another huge cautus!
On our way back (according to the sense of direction I got), I spotted an animal-like shadow sprinting across.
That really got on my nerves as it could be a coyote.................
Tinker and Tissue are really small in size and could be a great dinner for them.

Yap, our adventure got even more thrilled after the sky was getting dark and coyotes might be potentially nearby.
Luckily, we didn't spot any coyotes but a bunch of bunny rabbits (hares) on our way back (they were really cute by the way)

After three and a half hours, woohoo, we made it and finally back to our car. :)

PS, after this trip, we are thinking of getting a torchlight so that we would not end up lost in the mountains someday.