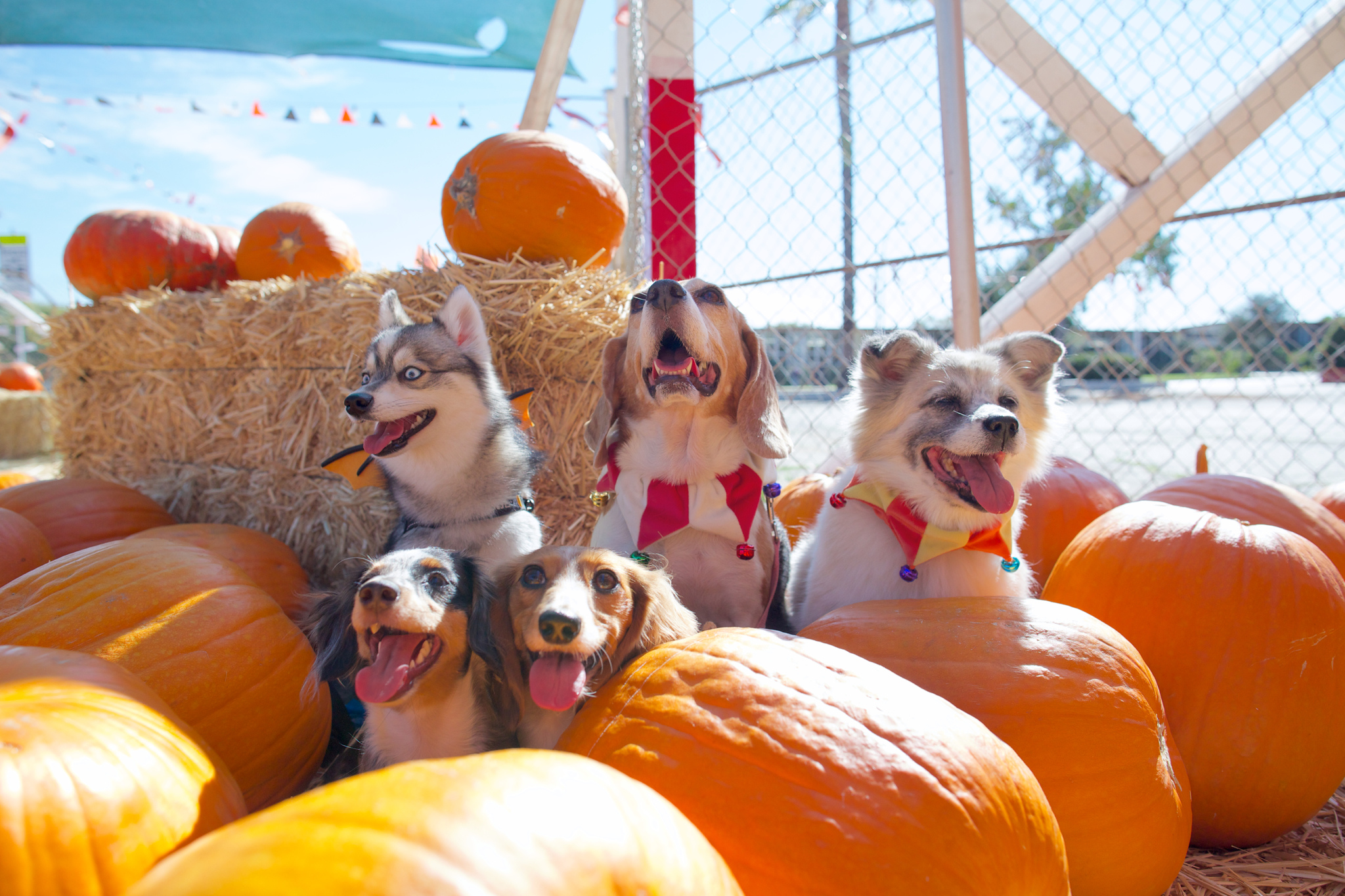 So yea after being here for our fourth Halloween..we finally got the chance to have some shots with the pumpkin patches
(Time flies! Tiffy & Tiru have been here in the States for 3 years!)

Mom always gets lazy in the end, that's why we are always missing these festival photos, hehe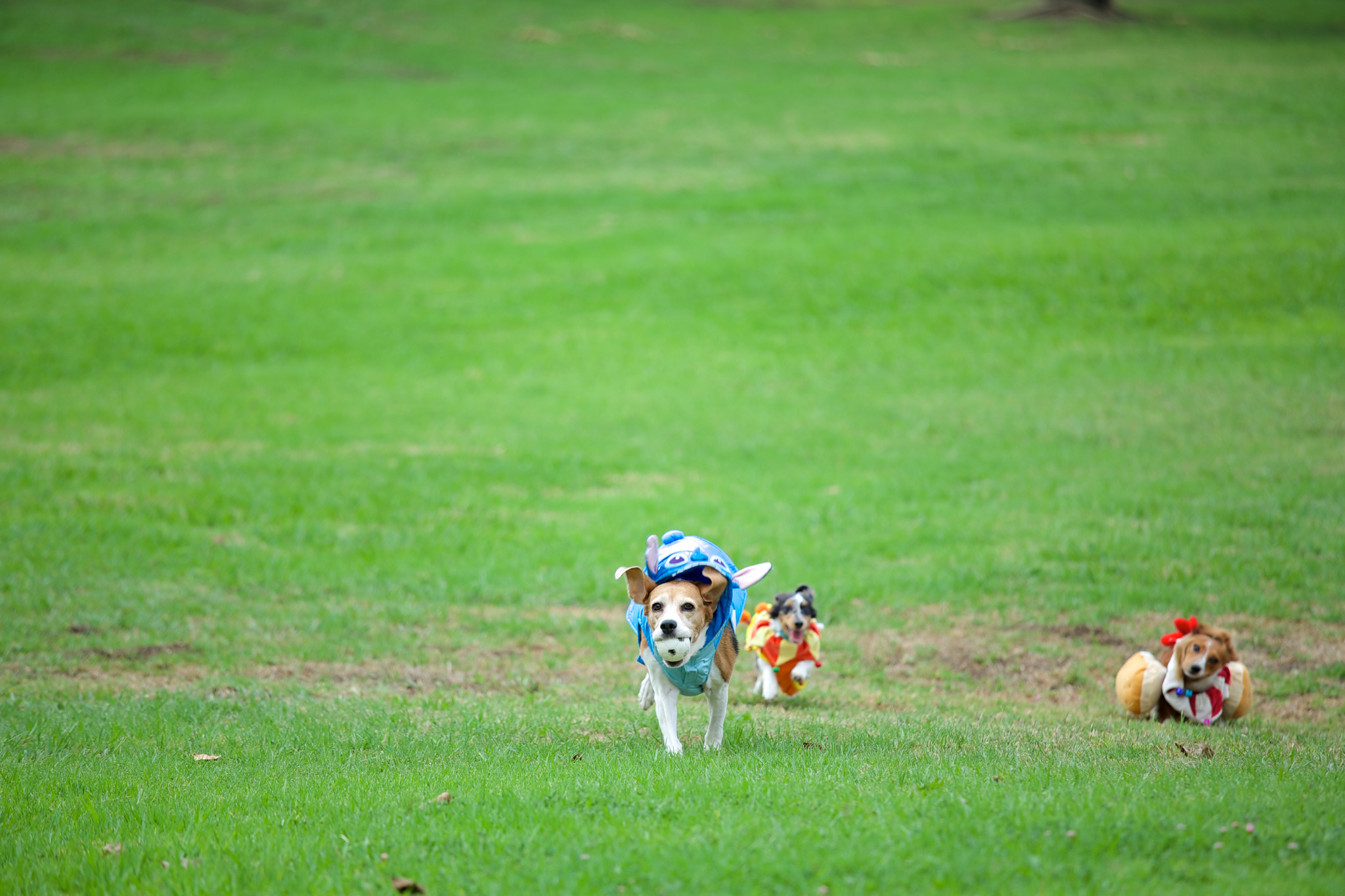 Anyway, fall has already arrives in SoCal and winter is coming...
The days are getting colder and we are able to get a comfy and nice walk, or chasing in the park!
Tiru was full of energy since mom is getting busy till mid-December, so we are not able to do walks that often as in the summer
Well, I suppose this frequency is just right for Tiru XD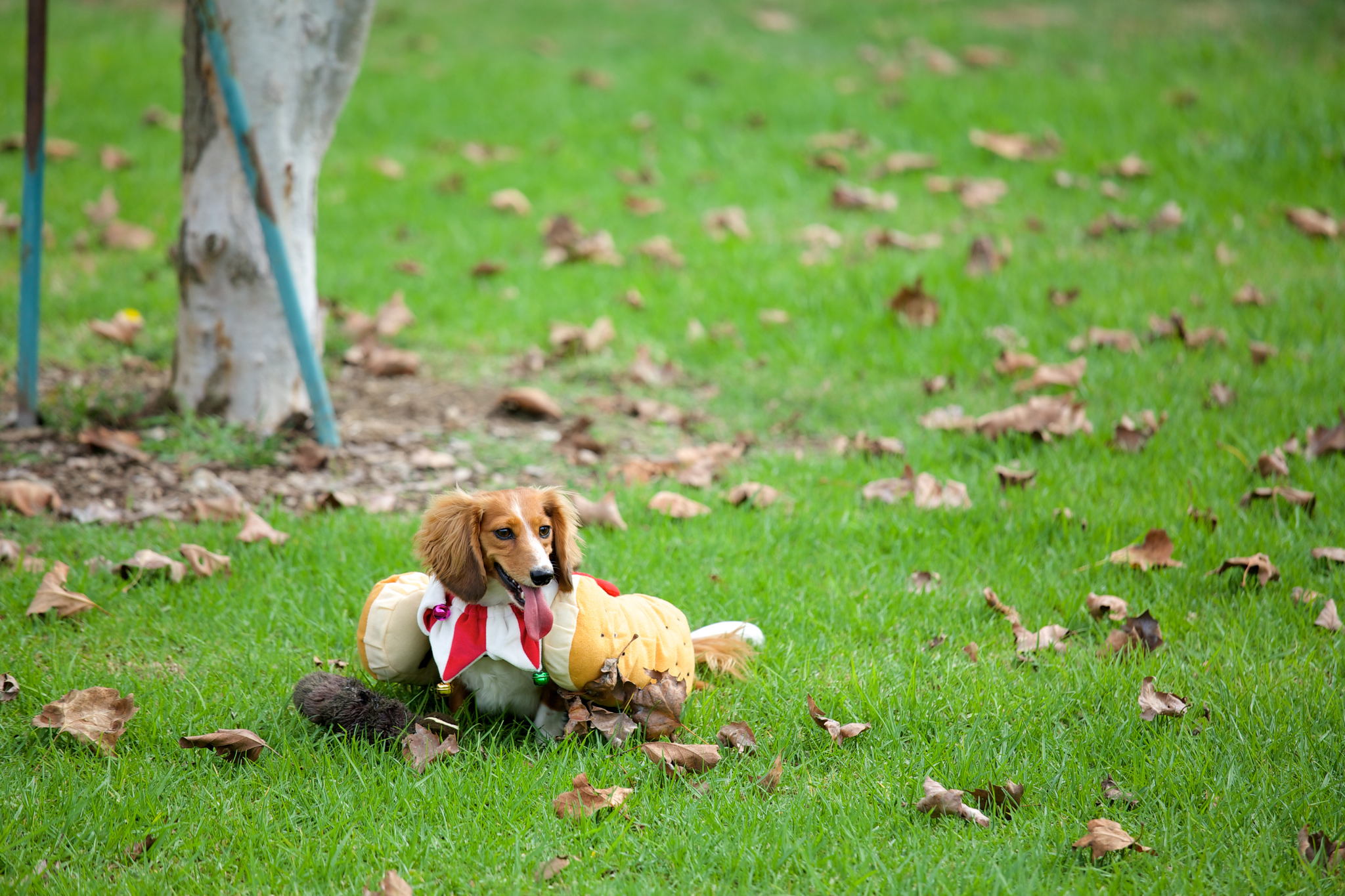 It was actually a party for celebrating Actaeas recovery!
Unfortunately, Actaeas is still not 100% reset to factory default

He wasnt allowed to run full speed, so the girls were more content as before (?! since Actaeas couldnt mess them up? haha)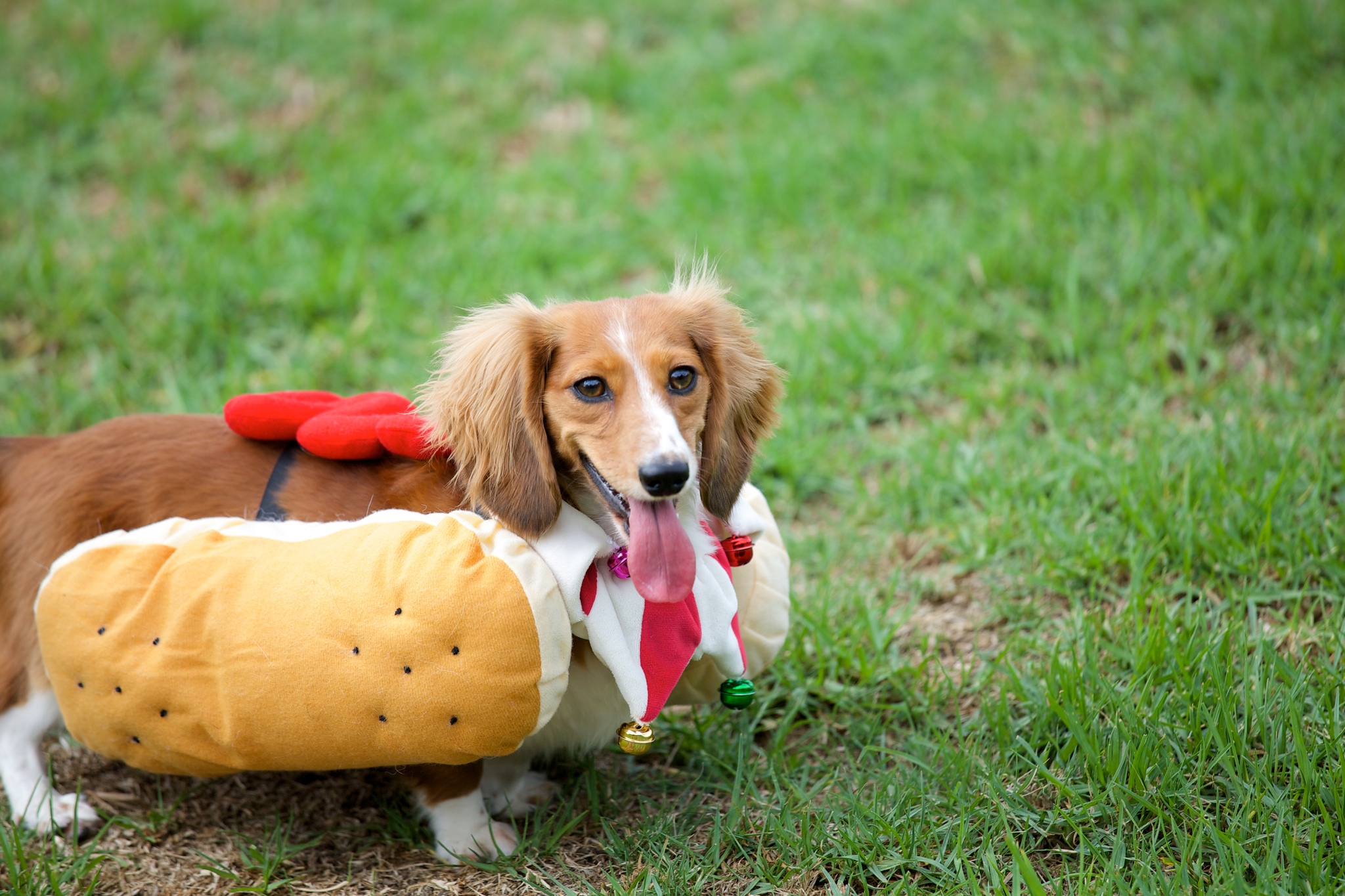 And yes the coming week is Halloween!!!! Of course everyone was dressed up to entertain the adults
HahahahaAhahahaha Ahahaha...Tissue was really cute in this hotdog suit!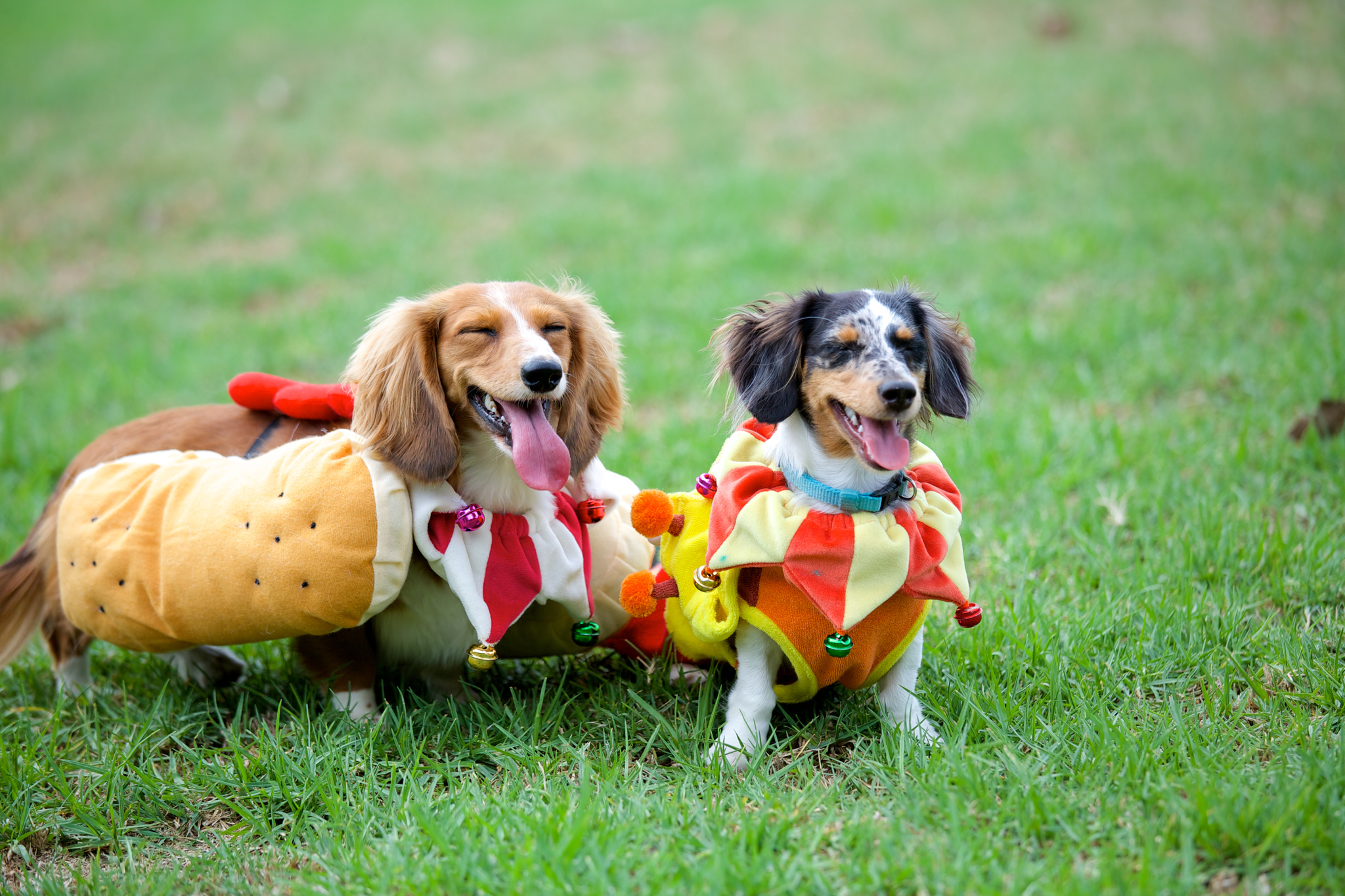 Silly Tinkerbell is not much better than her sis! I had a bee costum for her!
I should get another hotdog suit for her as well lollll






Actaeas mom loves making treats/cakes for the pups
WooHoo!! We were having pumpkin cakes and biscuits that day!!!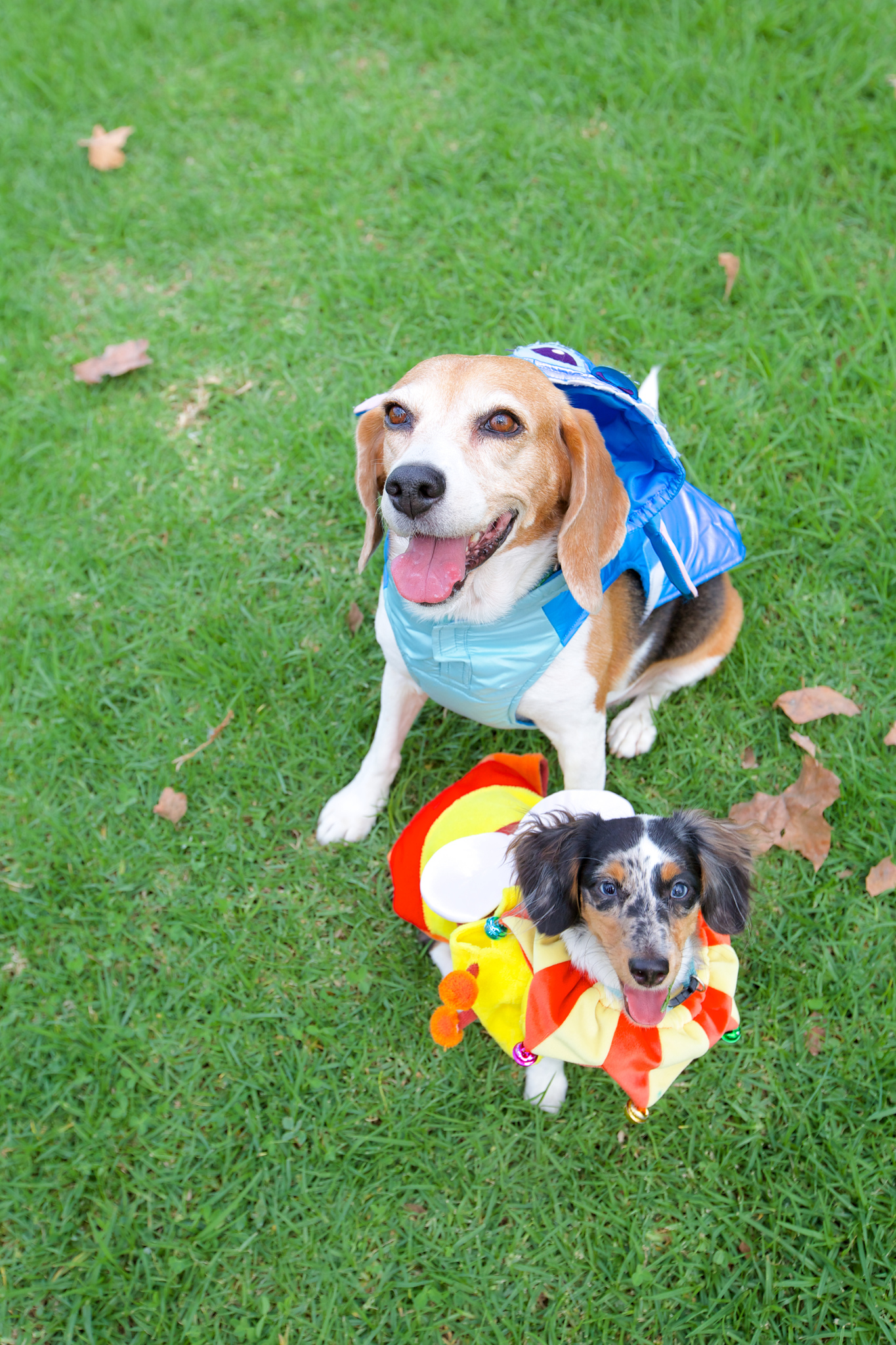 Tiru was allll the wayyyyy crazy!!!!!!!!!!!!!!!!!!!
Couldn't stop acting like a zombie craving for food!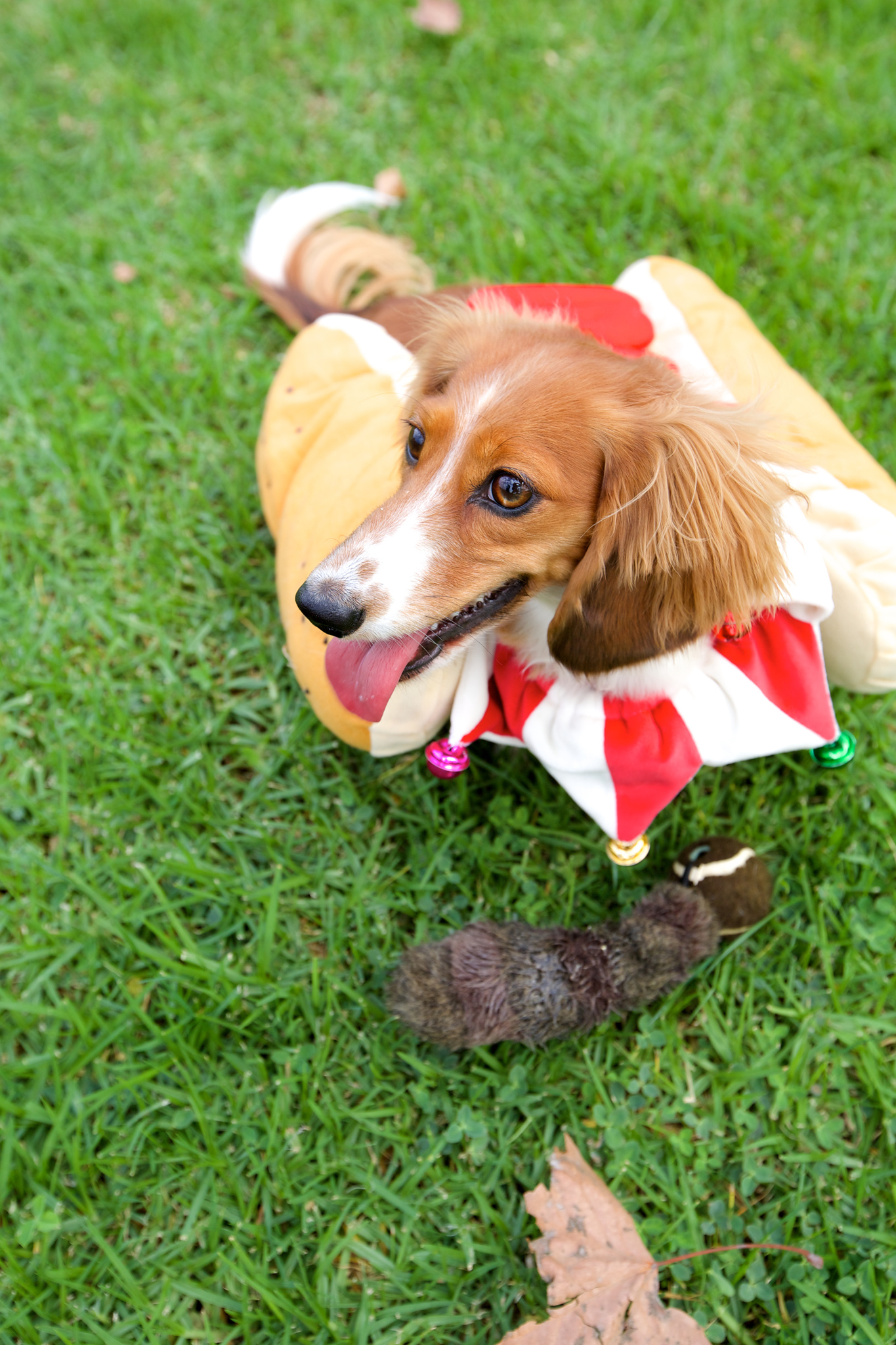 Tissue was spending all her time protecting her toy! Only got the chance to get a few bites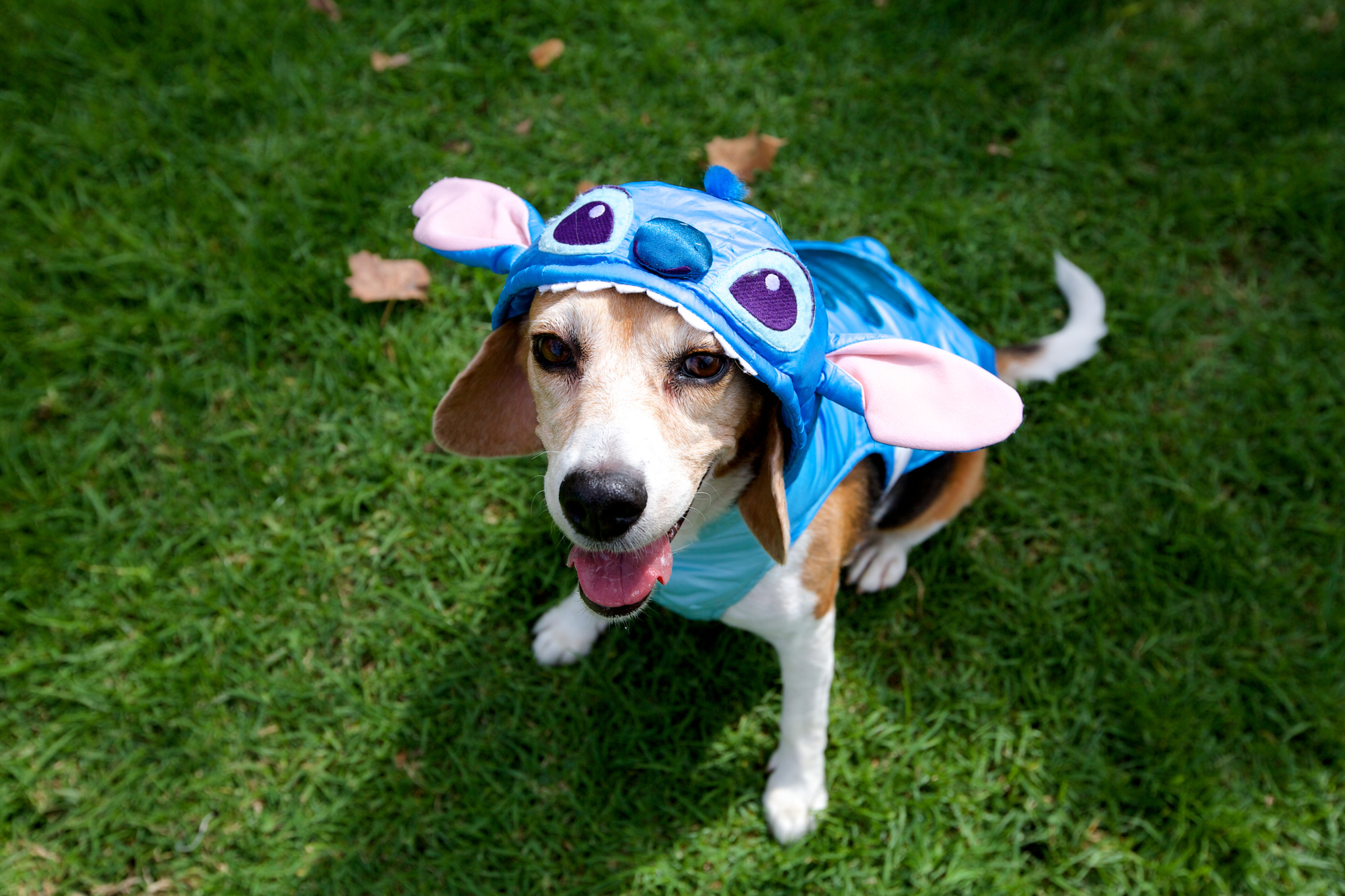 I guess food is the only factor to get a puppy Tiru!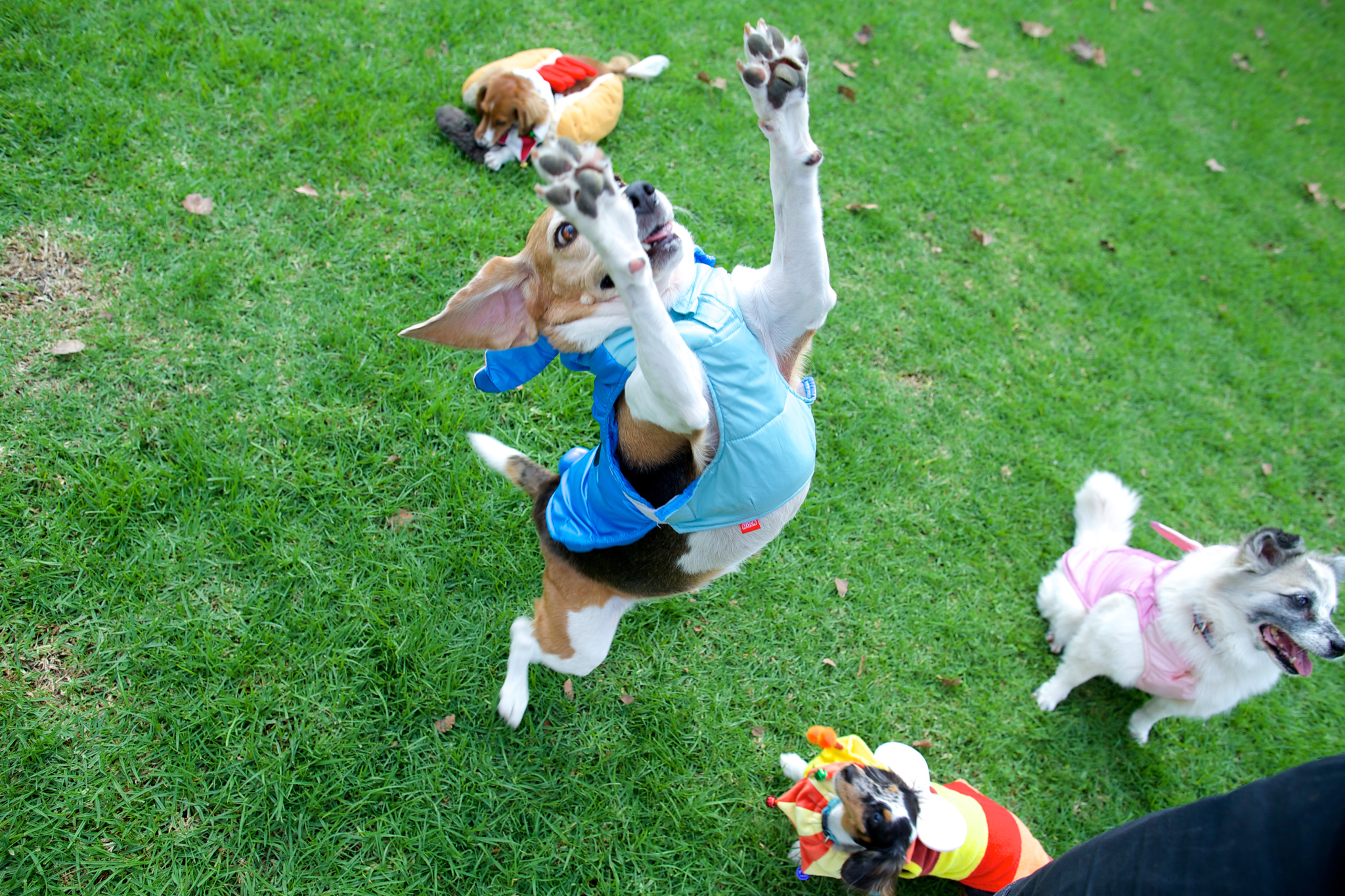 Let's dance!!!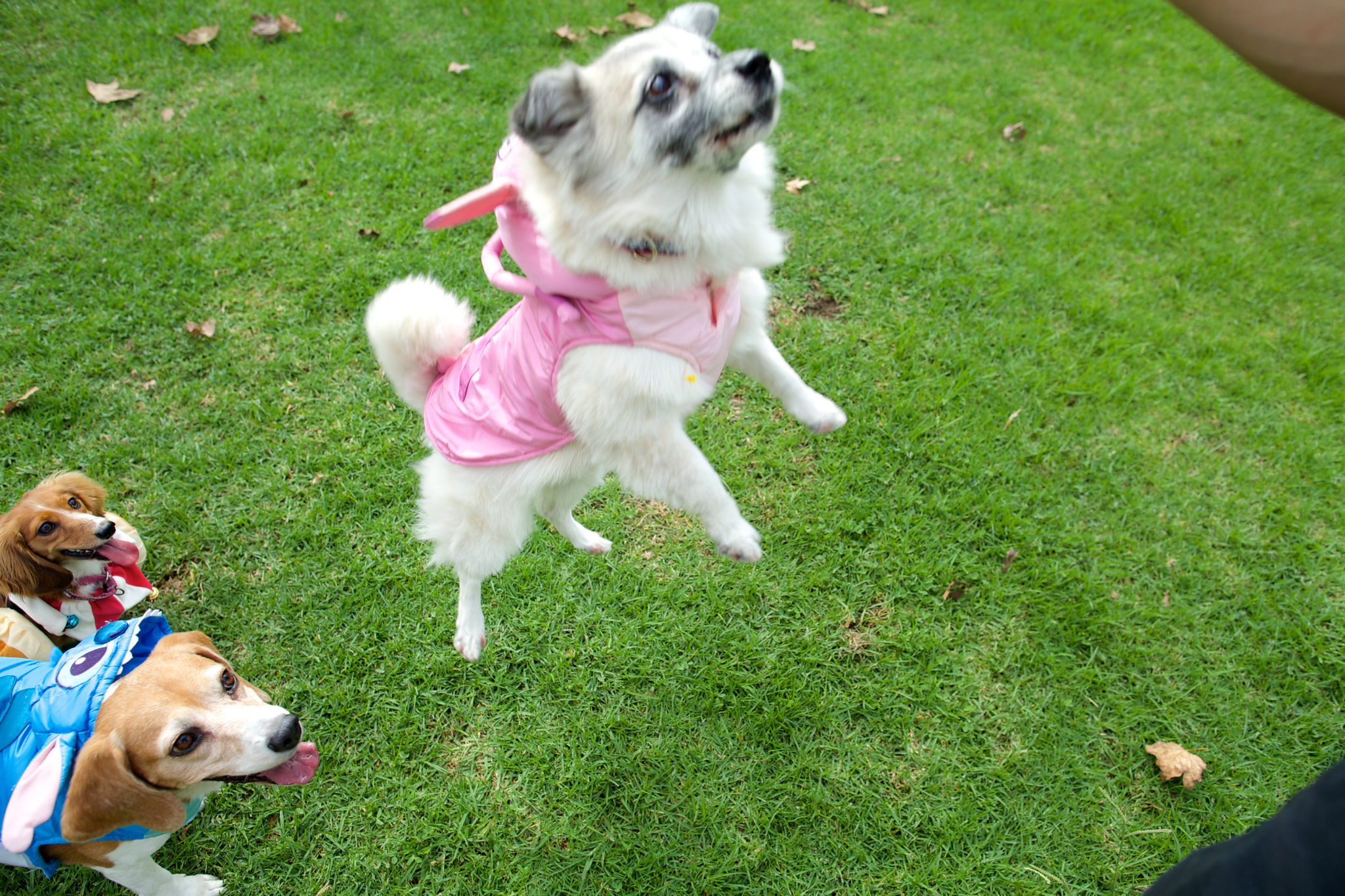 The other two girls were all waiting!!! waiting for anything to drop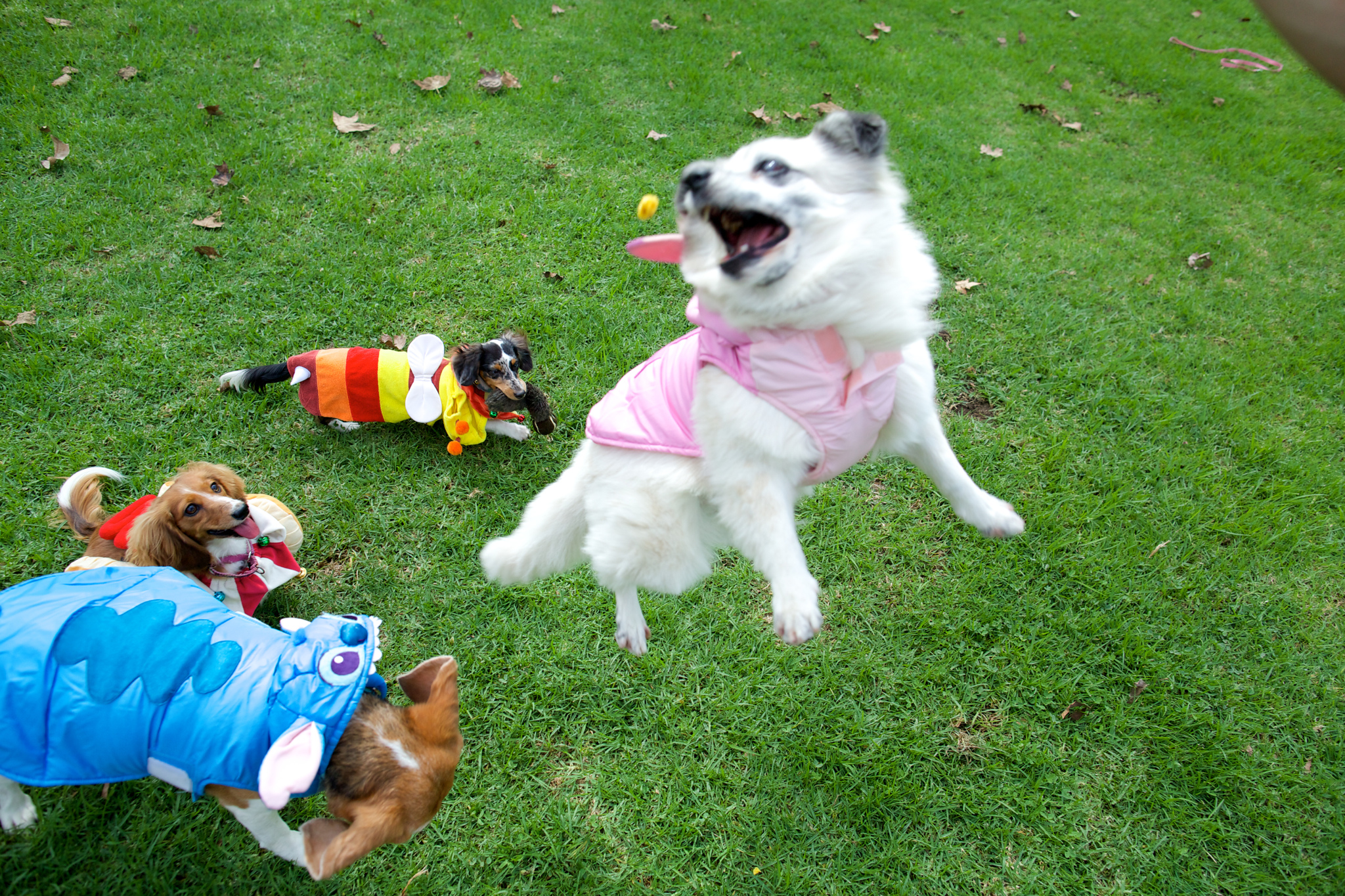 Here came Tinkerbell (with her toy....another Toy>>>>food girl....)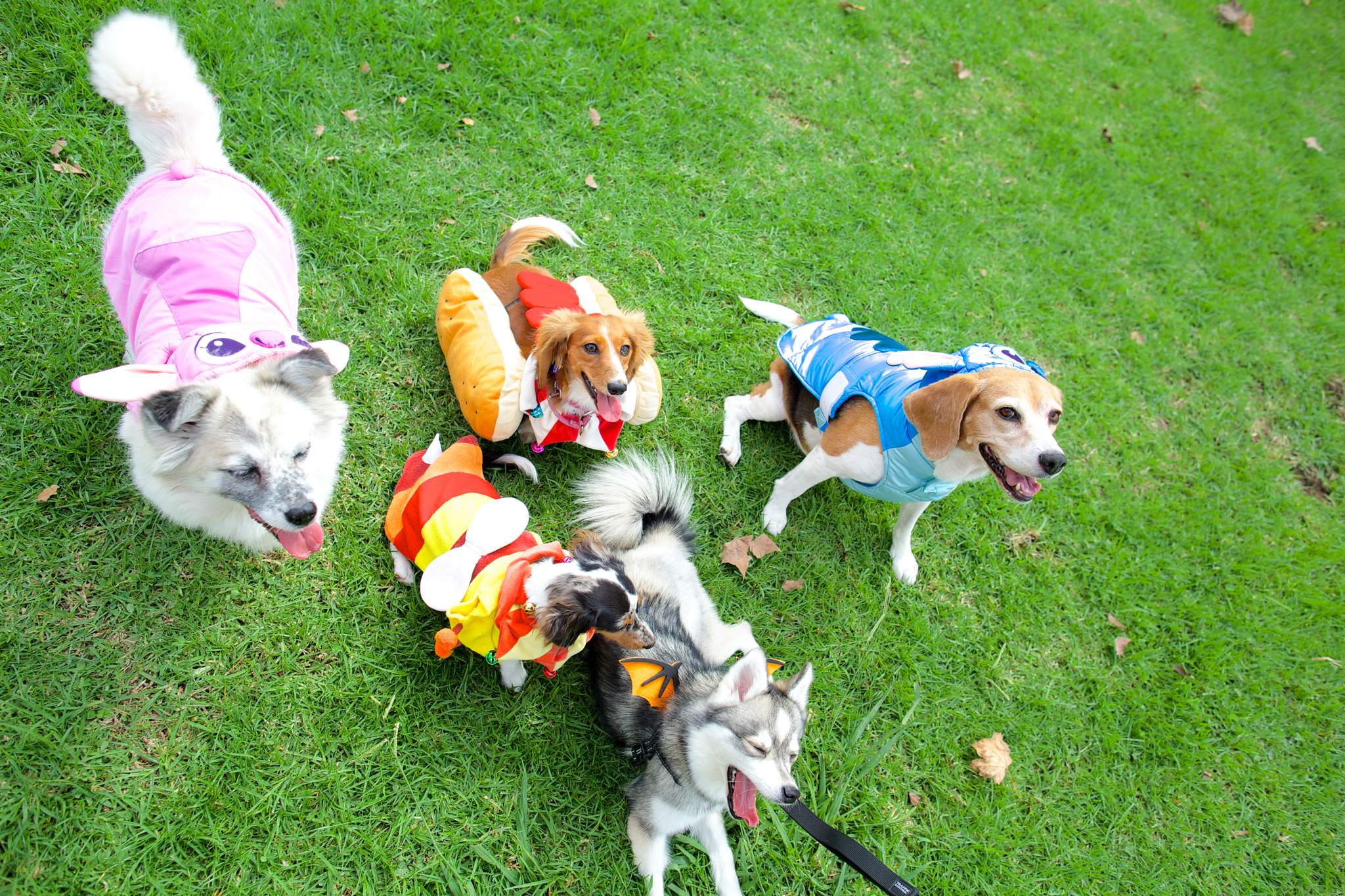 Finally got a picture with all 5 of them!!!!!
Its really difficult man!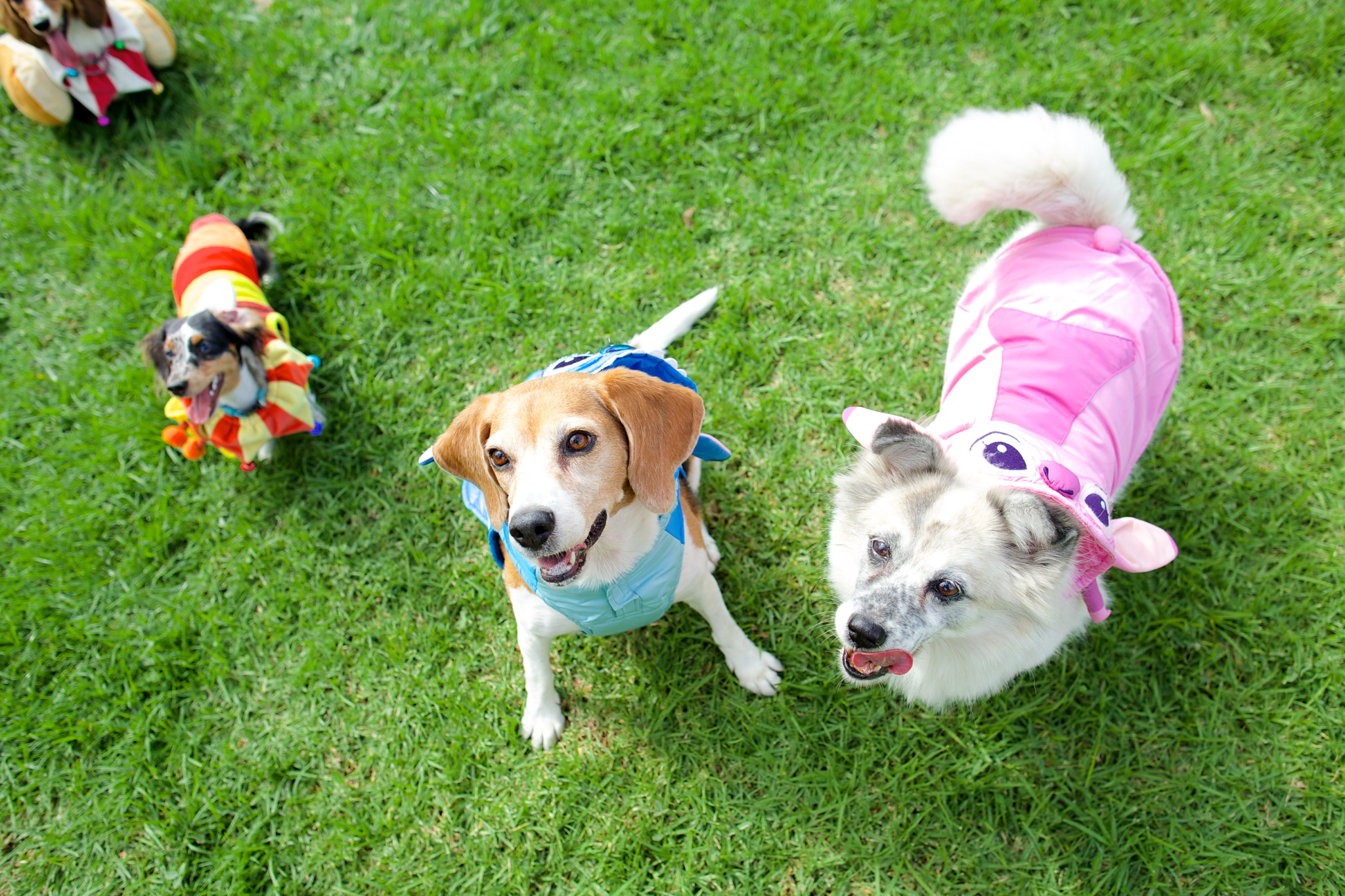 Havent been putting on the clothes for the girls for a while!
I think I will be reported for dog abuse if I do that here..........

but they do have super cute costumes which I brought from TW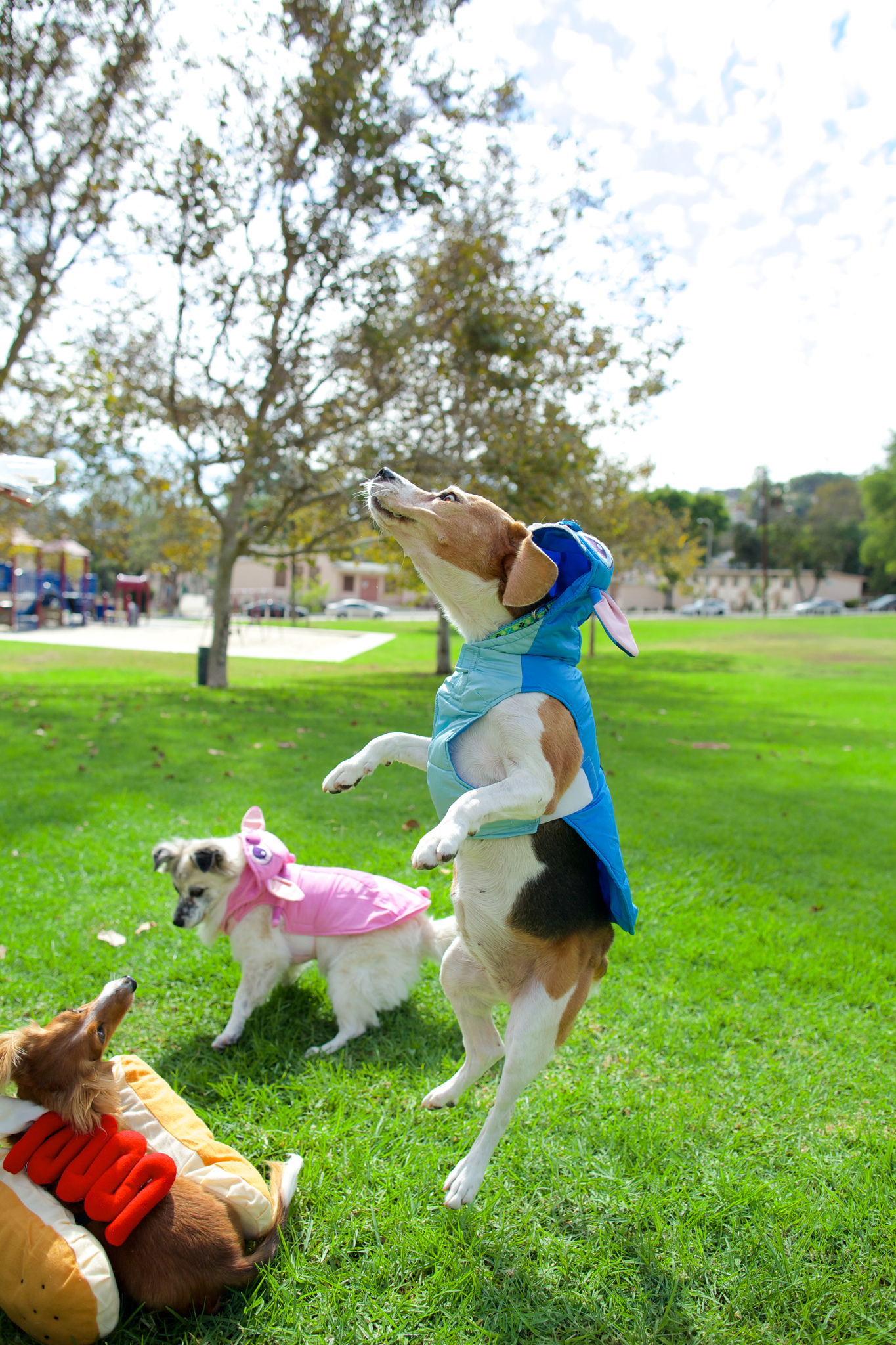 Take a look at Tiru's tummy XDDDDDDDDDD
:Arent you on a diet and have been losing weight Tiru?!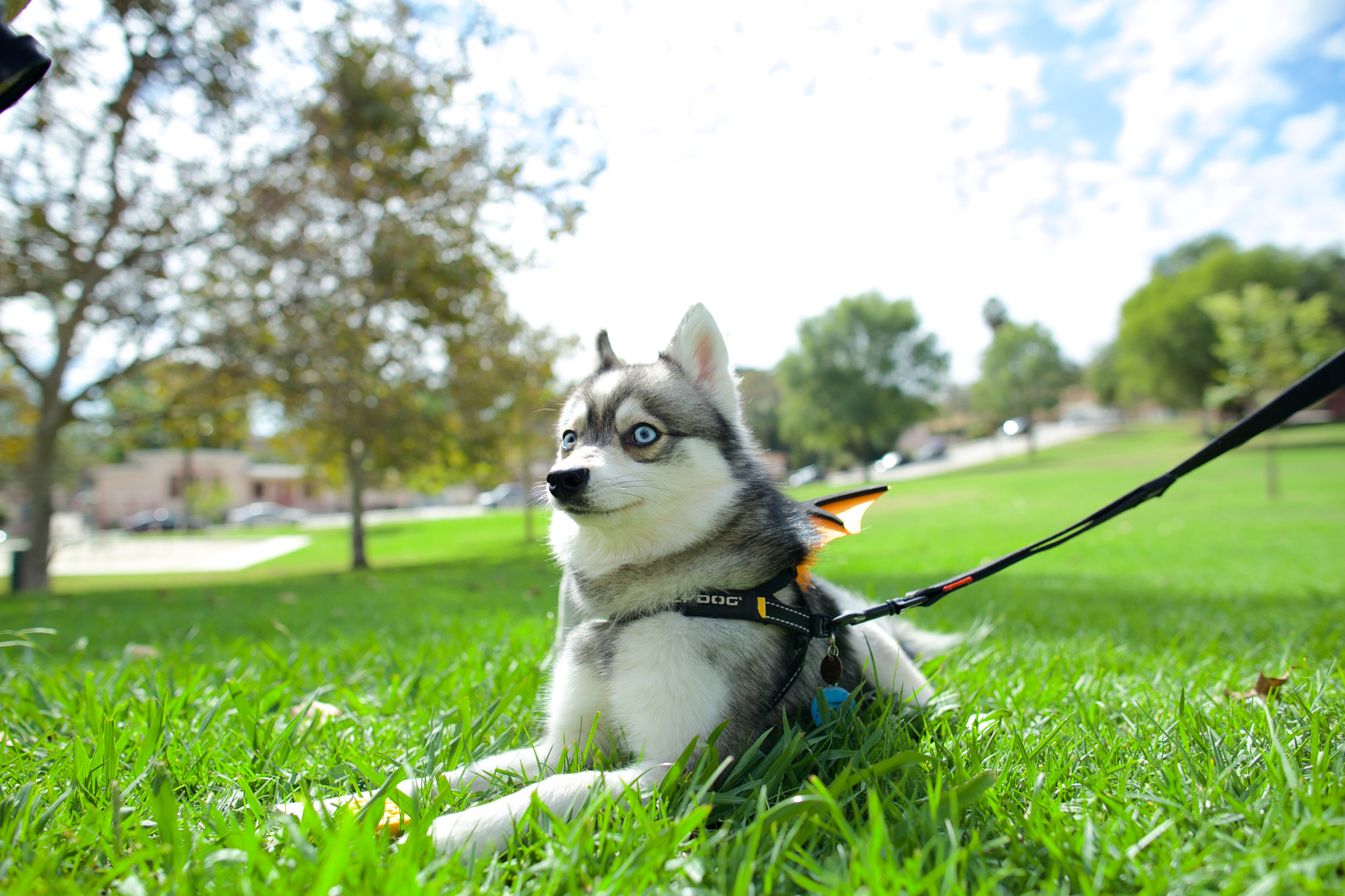 Poor Actaeas, I cant wait to see you flying again (ooops)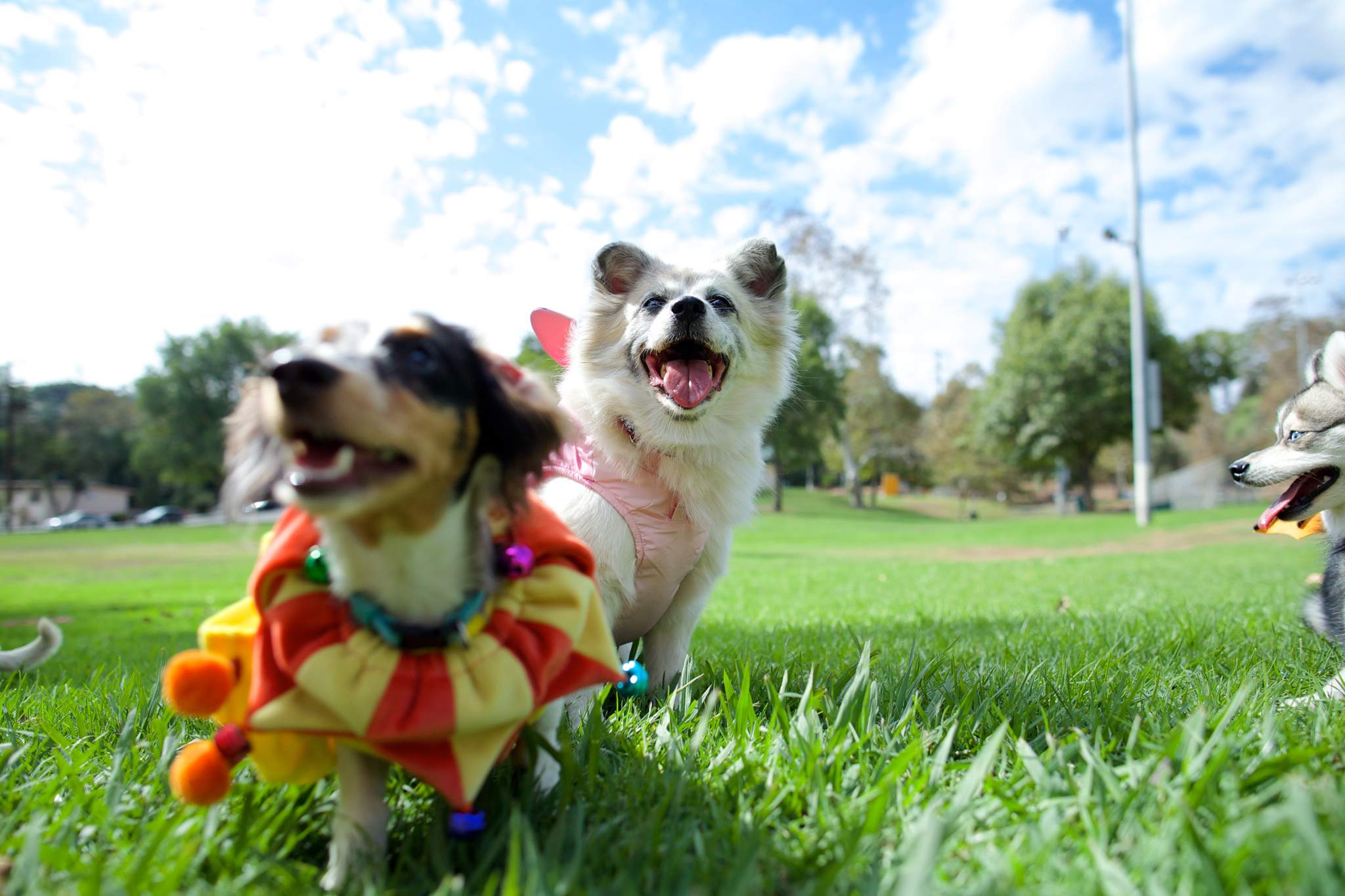 Love Tiffy's smile! The best smile in the world!!!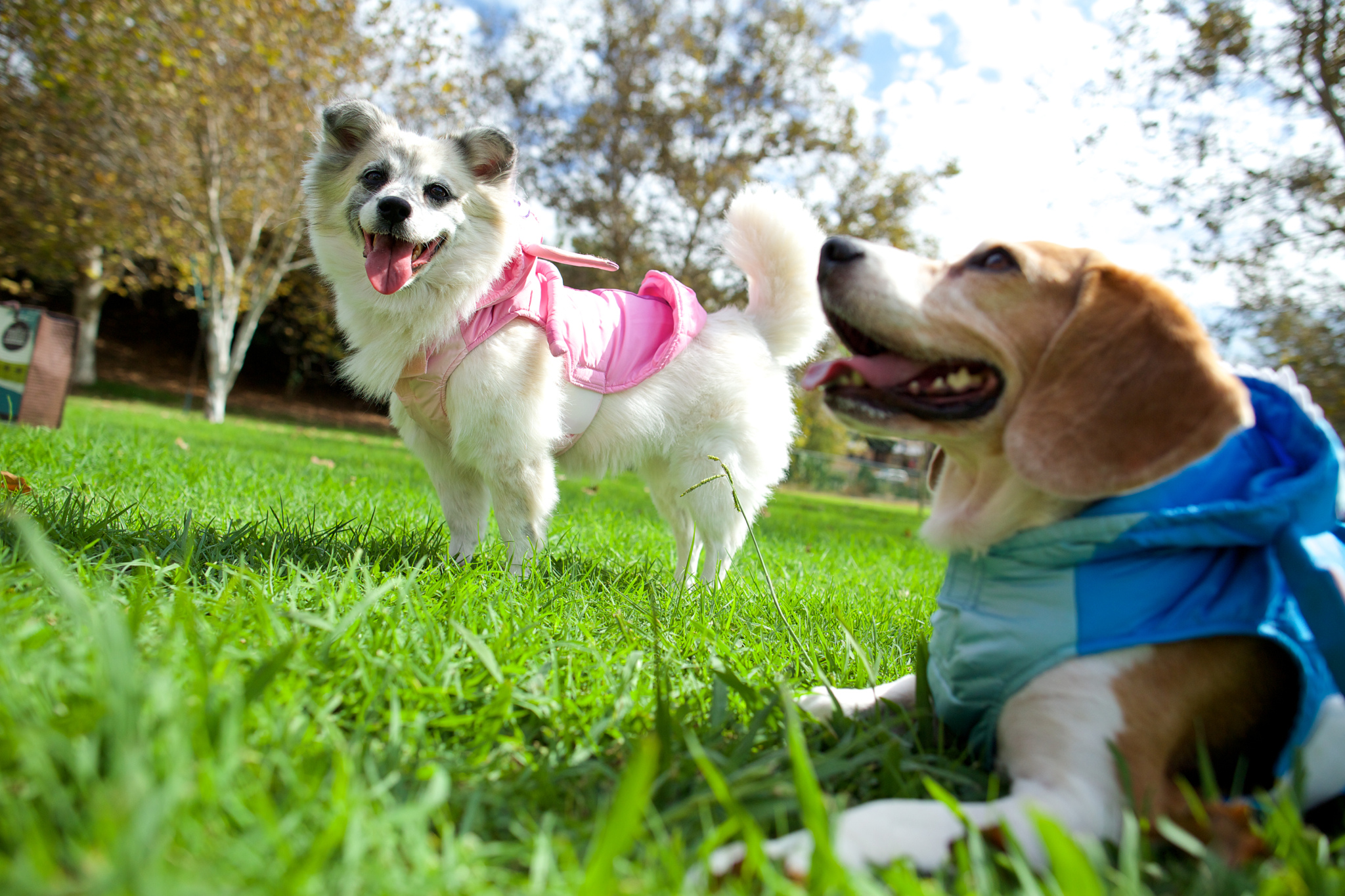 But Tiru and Tinkerbell definitely purposely destroyed all her pics..............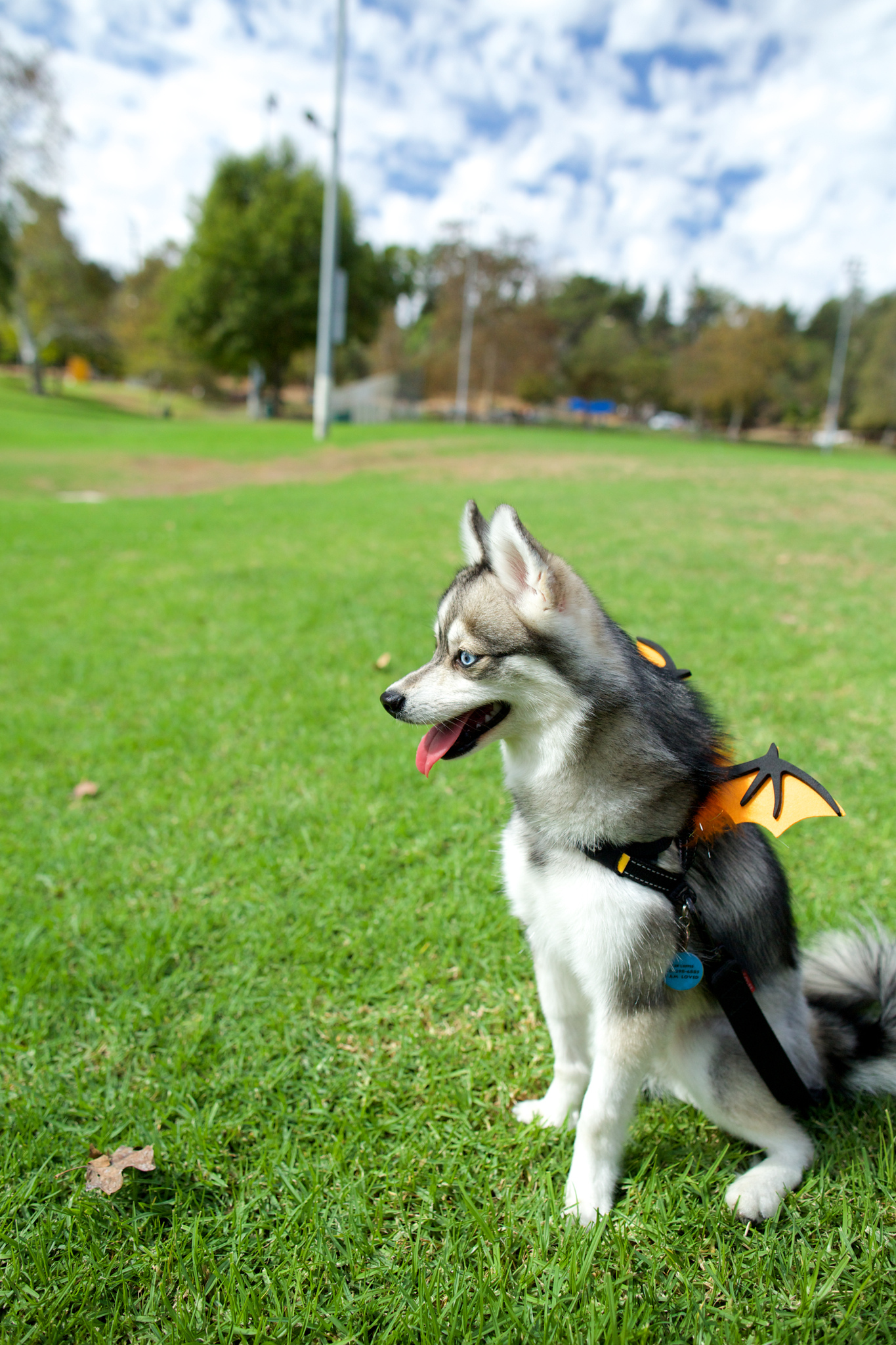 Cute Actaeas with her cute wings, his mom should have make 5 of them for all kids hahahahaha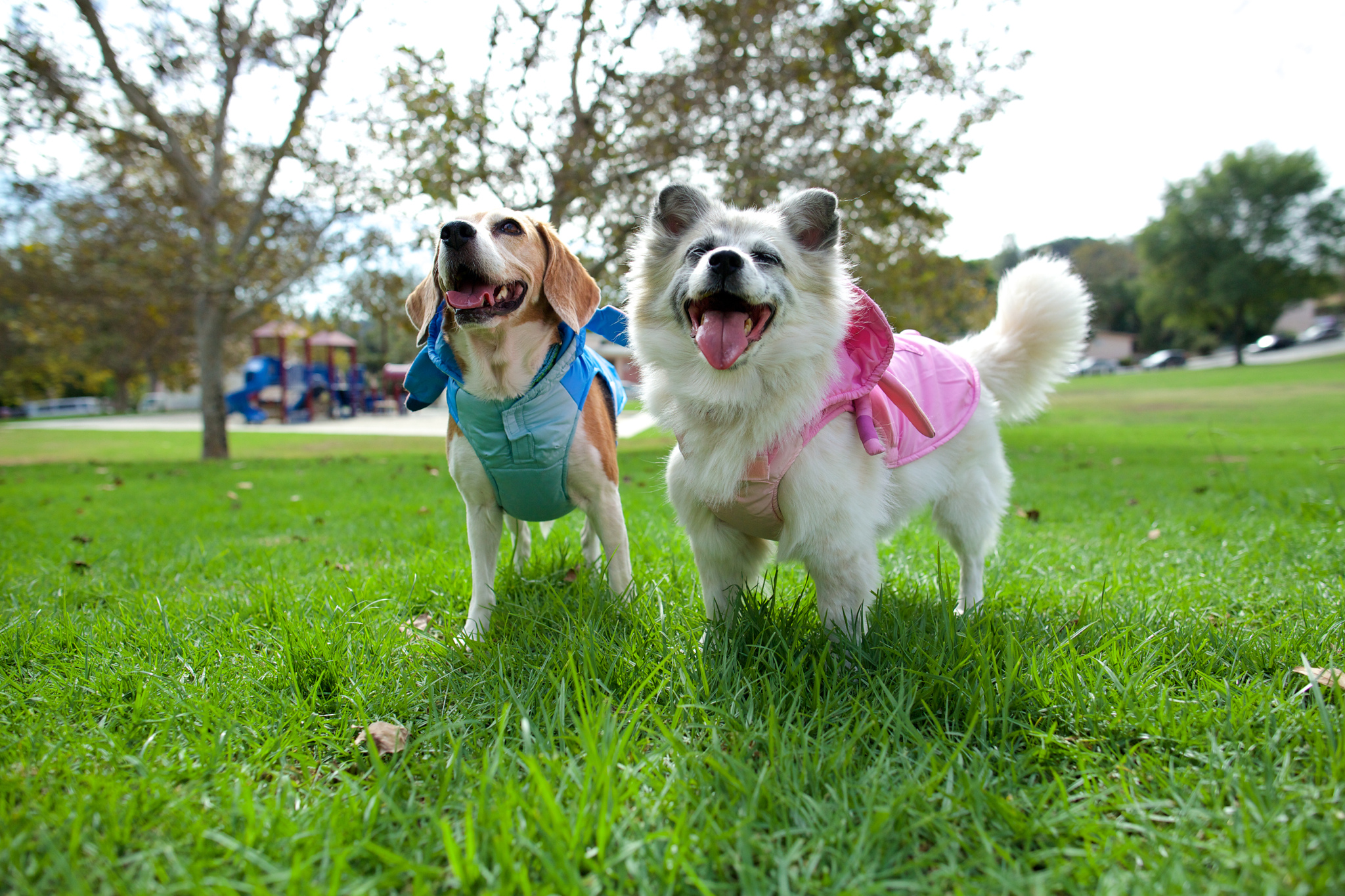 Still, the girls were overly-contented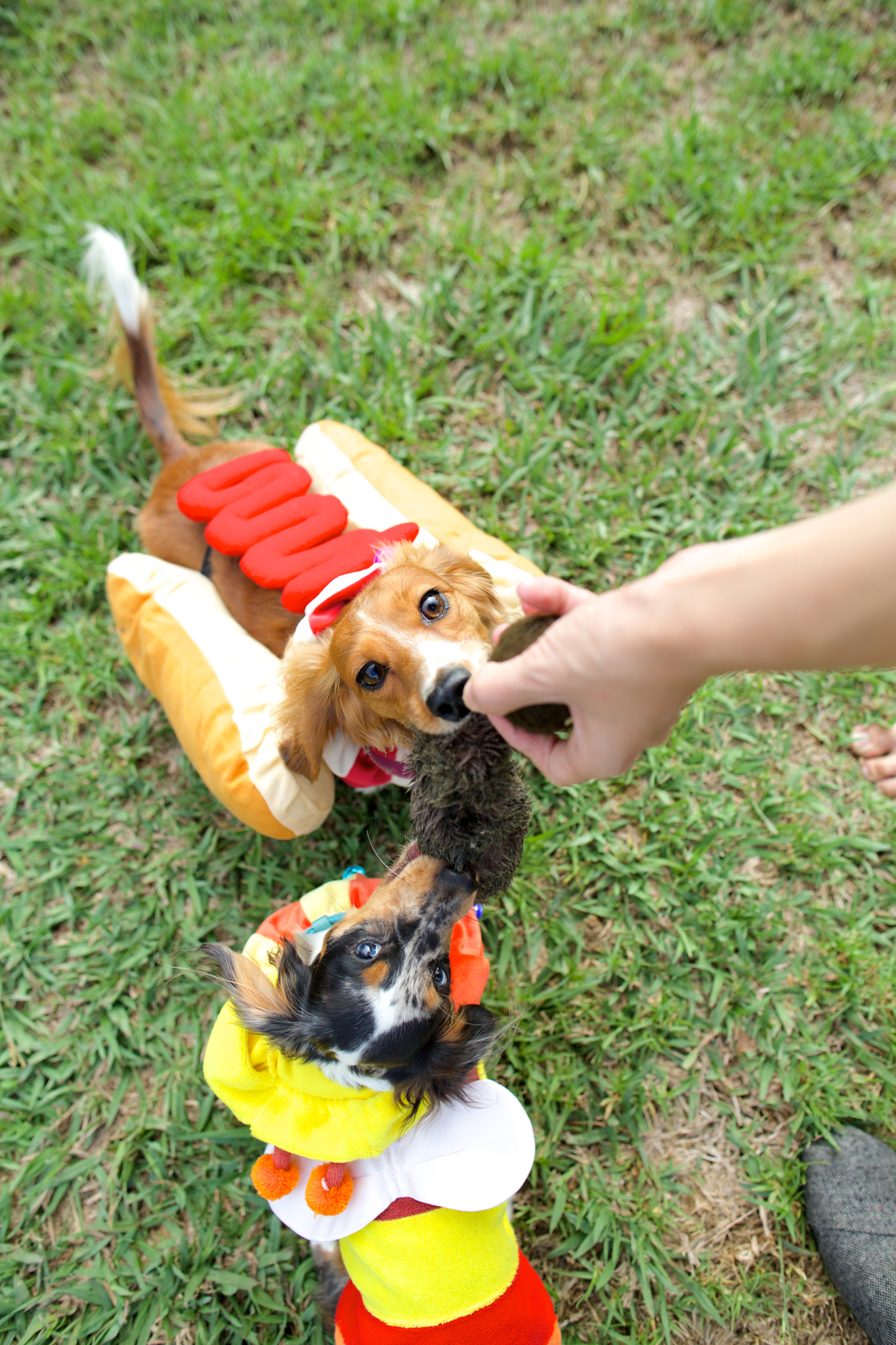 These two just cant stop fighting over toys the whole day!
Tinkerbell I am expecting you to be a 100% fetcher!!!!



After the small party at the park...we planned going to pumpkin farm in Long beach
But its really far....and we afraid that we might get disappointed (with full of children and squeezing for a spot)

Well, we decided to drive around Pasadena to give a shot on the pumpkin patches I saw last year!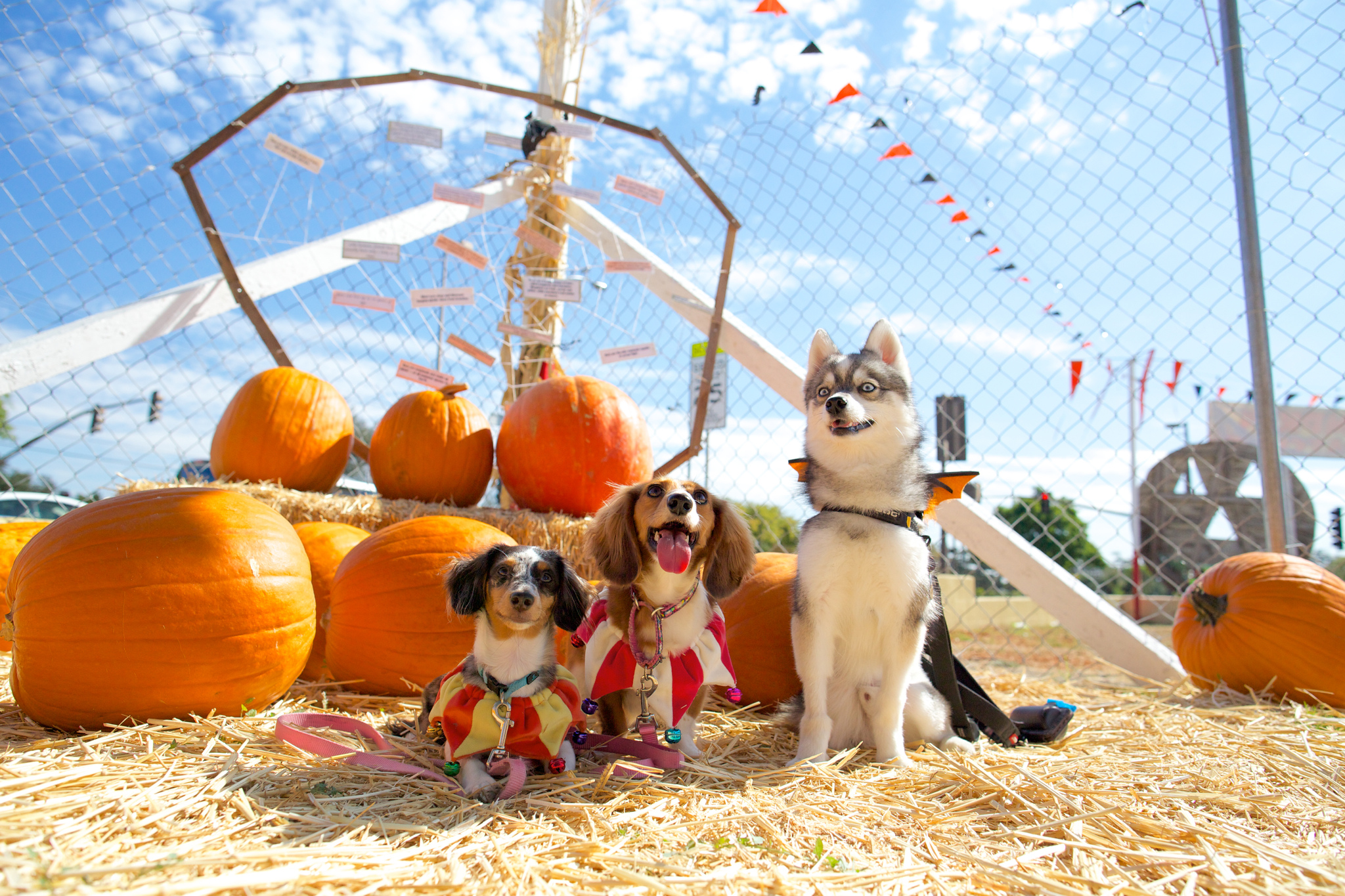 Bingo! Found the place and the place is dog-friendly as long as your dogs are well-behaved!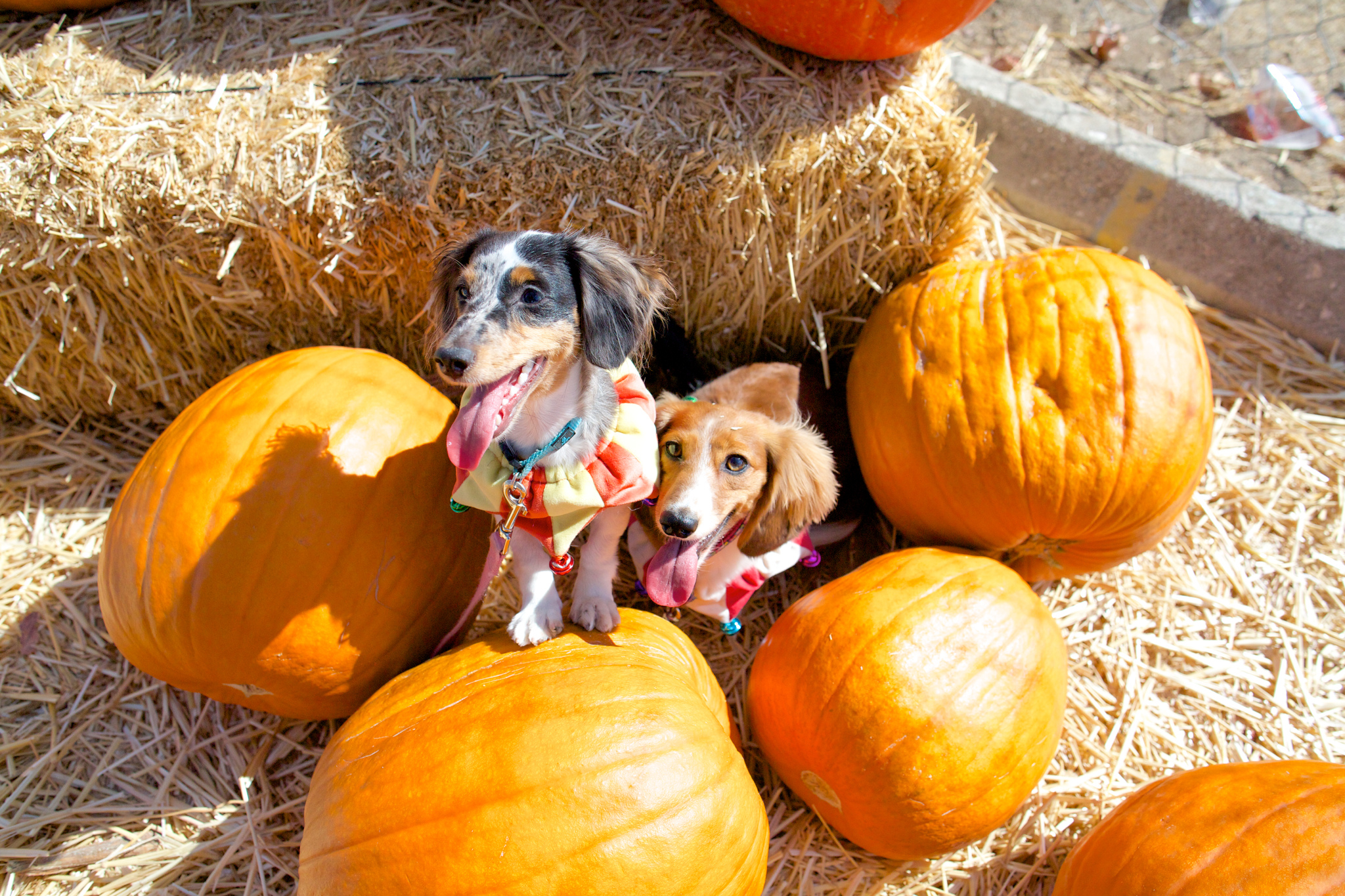 I am not that confident in the girls' manner, so they had to take turns for the pics.
They looked way too cute with the pumpkins!!!!!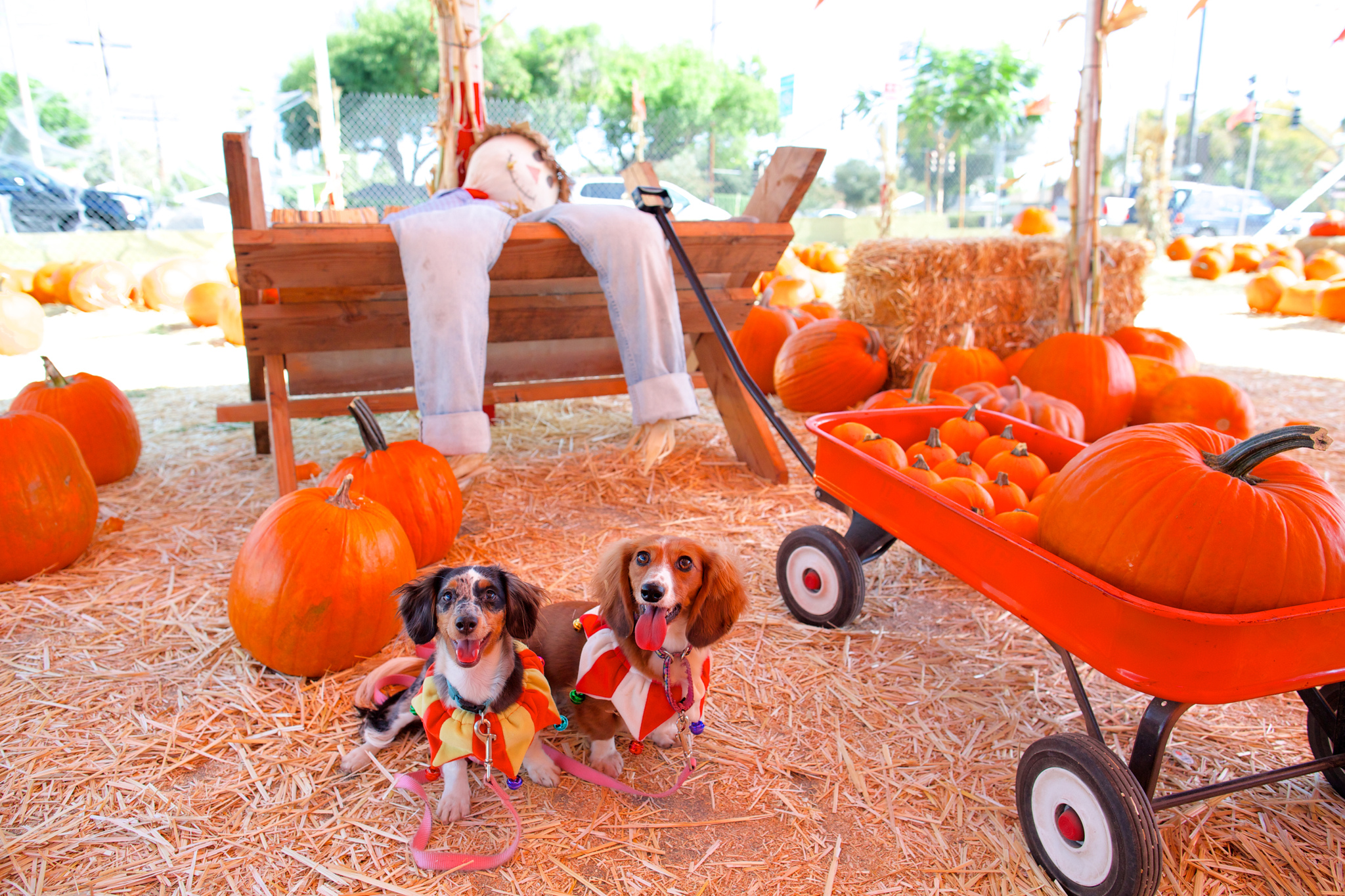 Really wanted to put them in the stroller, but since I have promised myself to be a well-behaved owner...
I have to restrict myself, hahahaha......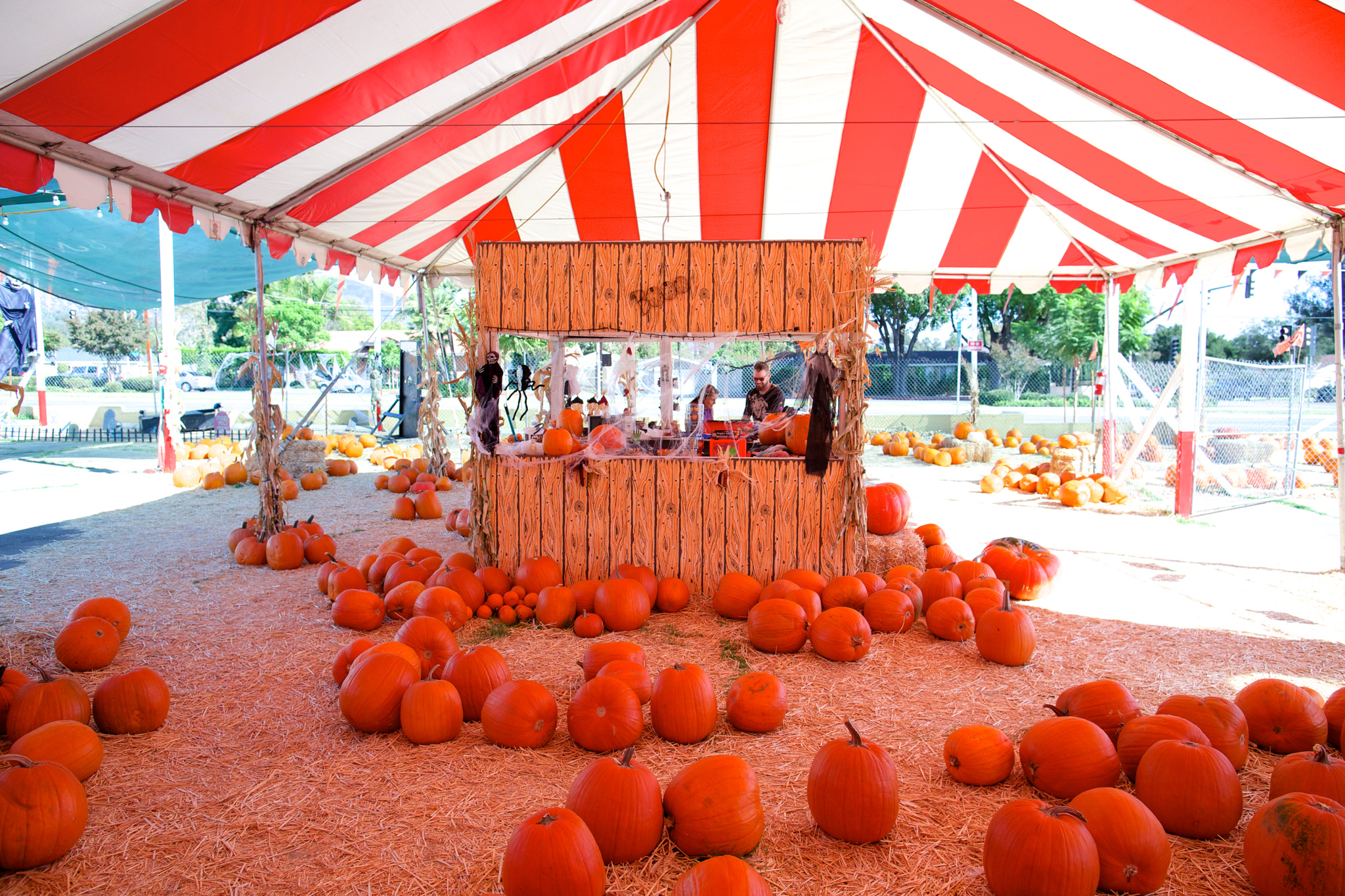 The place is small but ideal and big enough for us to get the pics...
Luckily there were not much people even on weekends!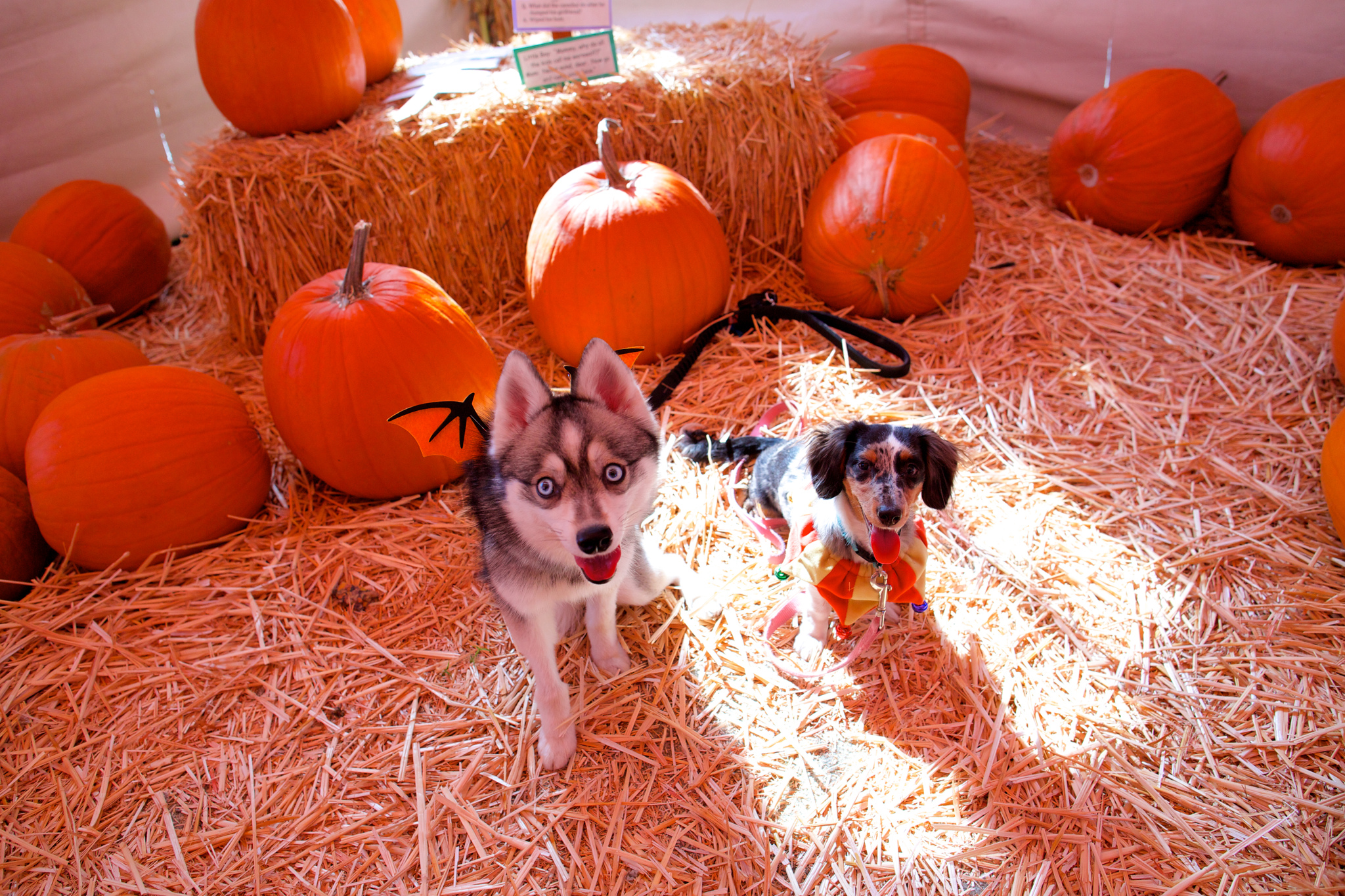 Actaeas (chicken) wings were definitely the best outfit that day!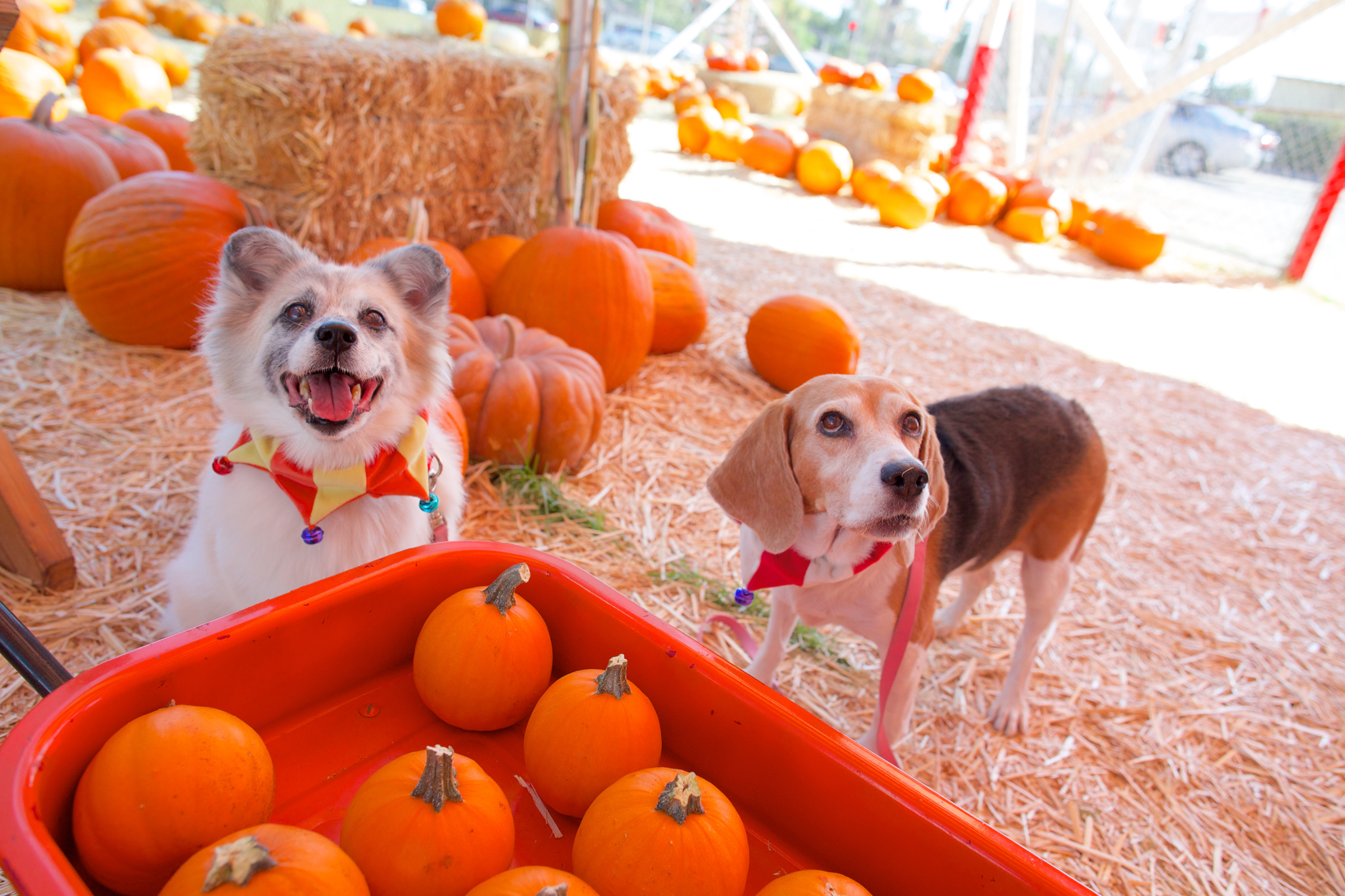 Ok, its the big sis's turn~~~ I guess Tiru just wanted to have a bite on the pumpkin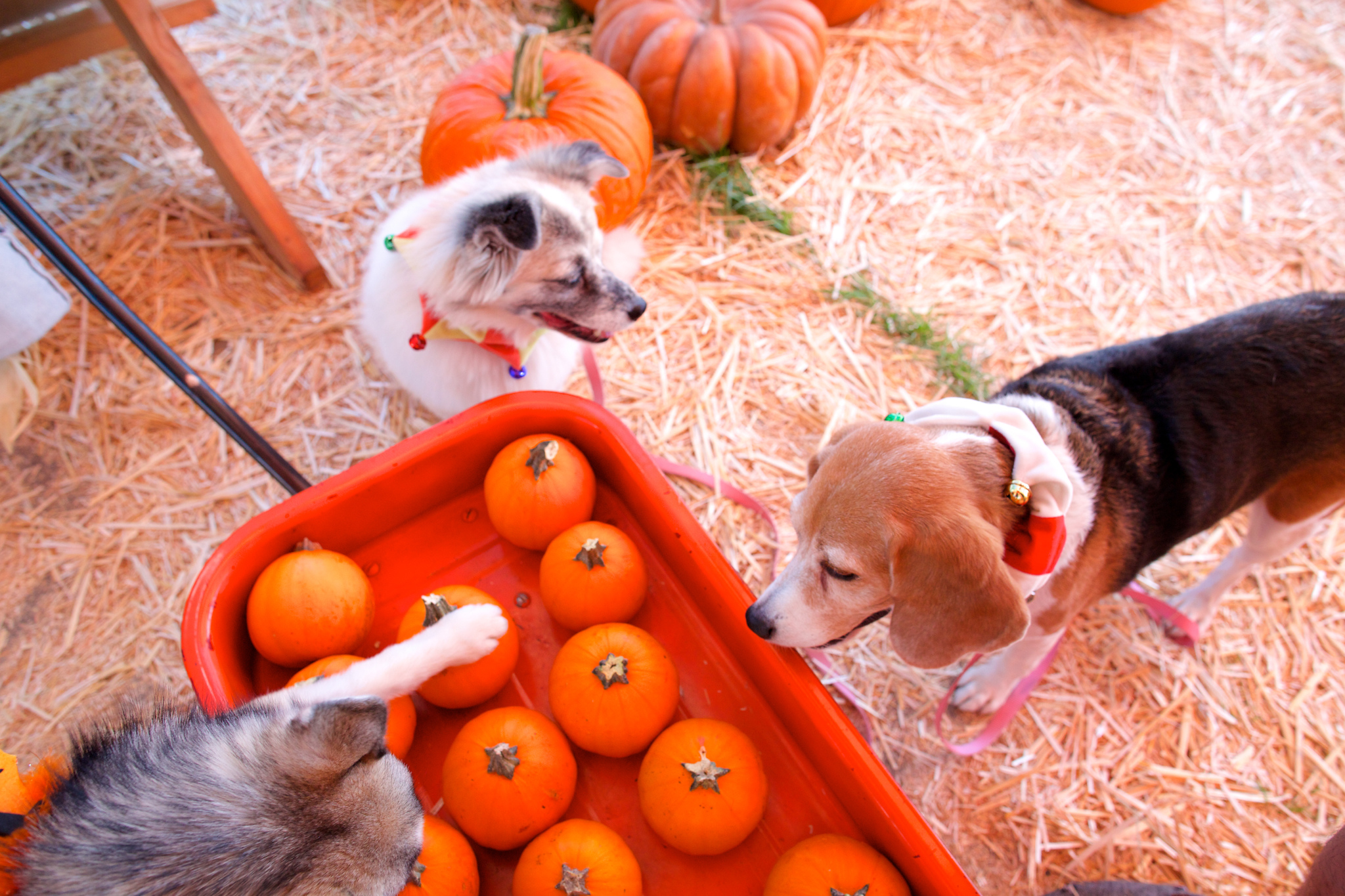 Tiru: No! No! No! Actaeas you dare not touch my pumpkins!!!!!!!!!!!
(Tiru, should I remind you that those are not yours......)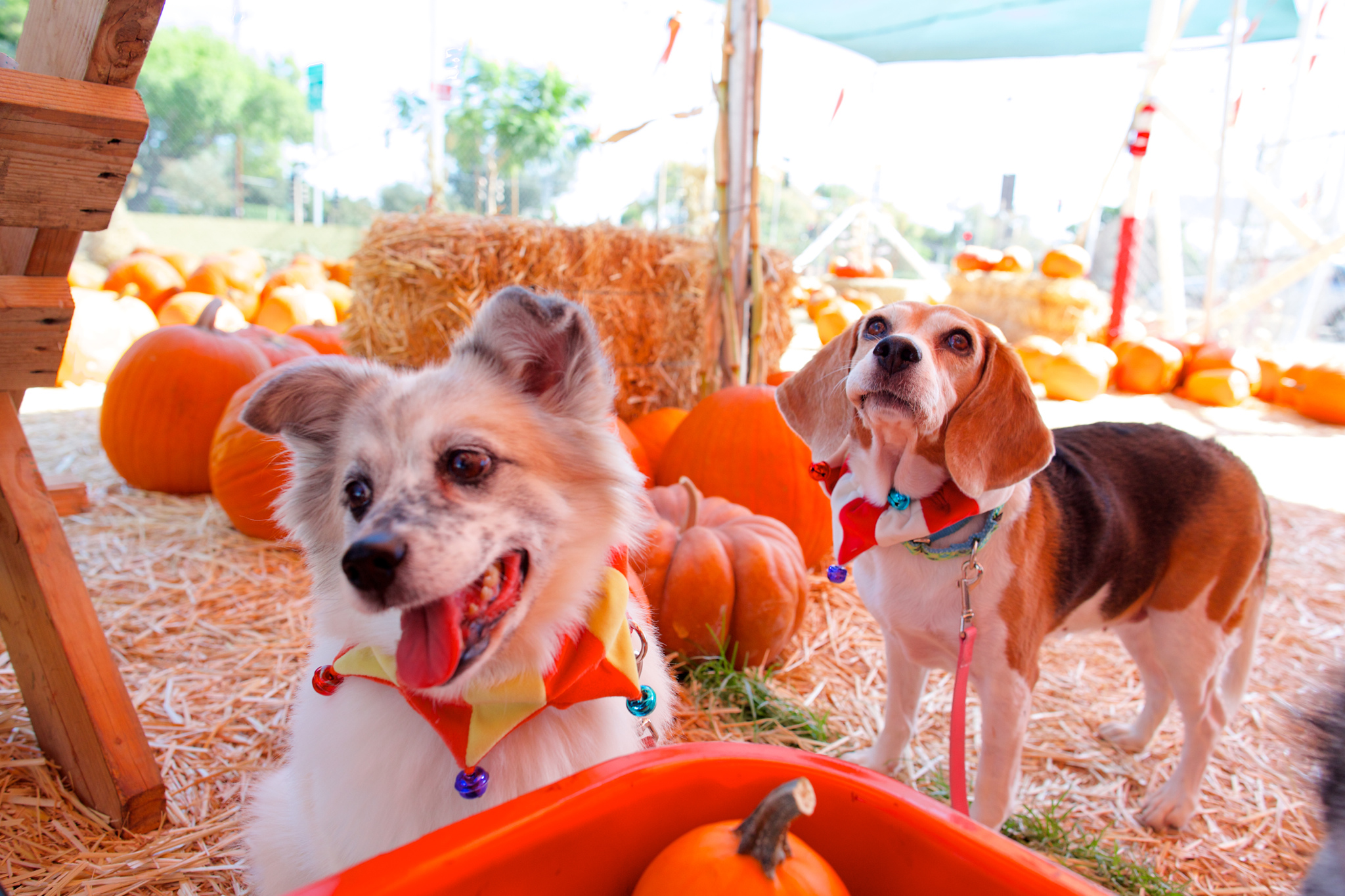 See how eager she was trying to get a bite XDDD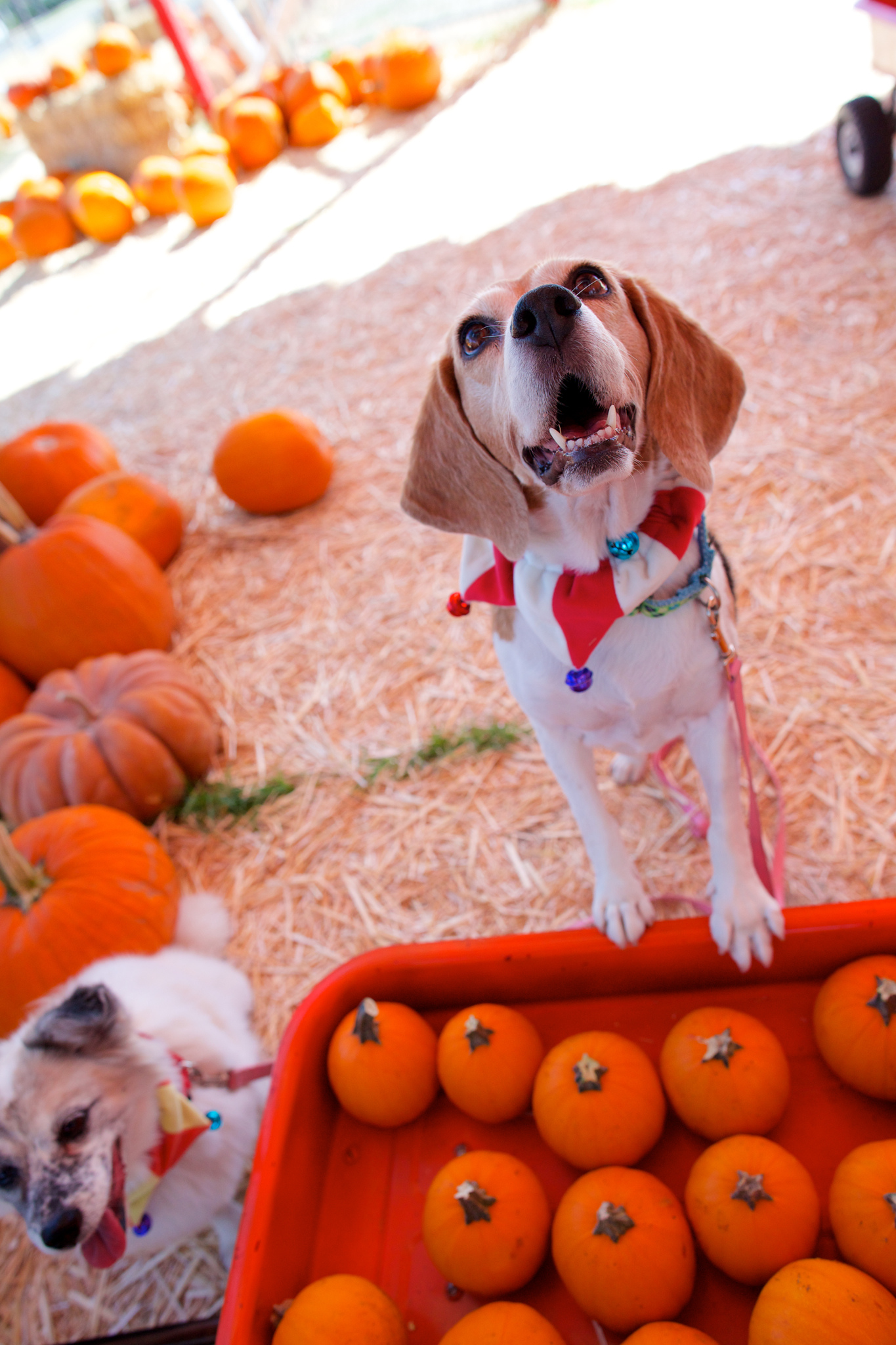 Best pumpkin seller of the year!!!!!!!!
(Tiru: Can't I just take all of them HOMEEEEEEEEEE!)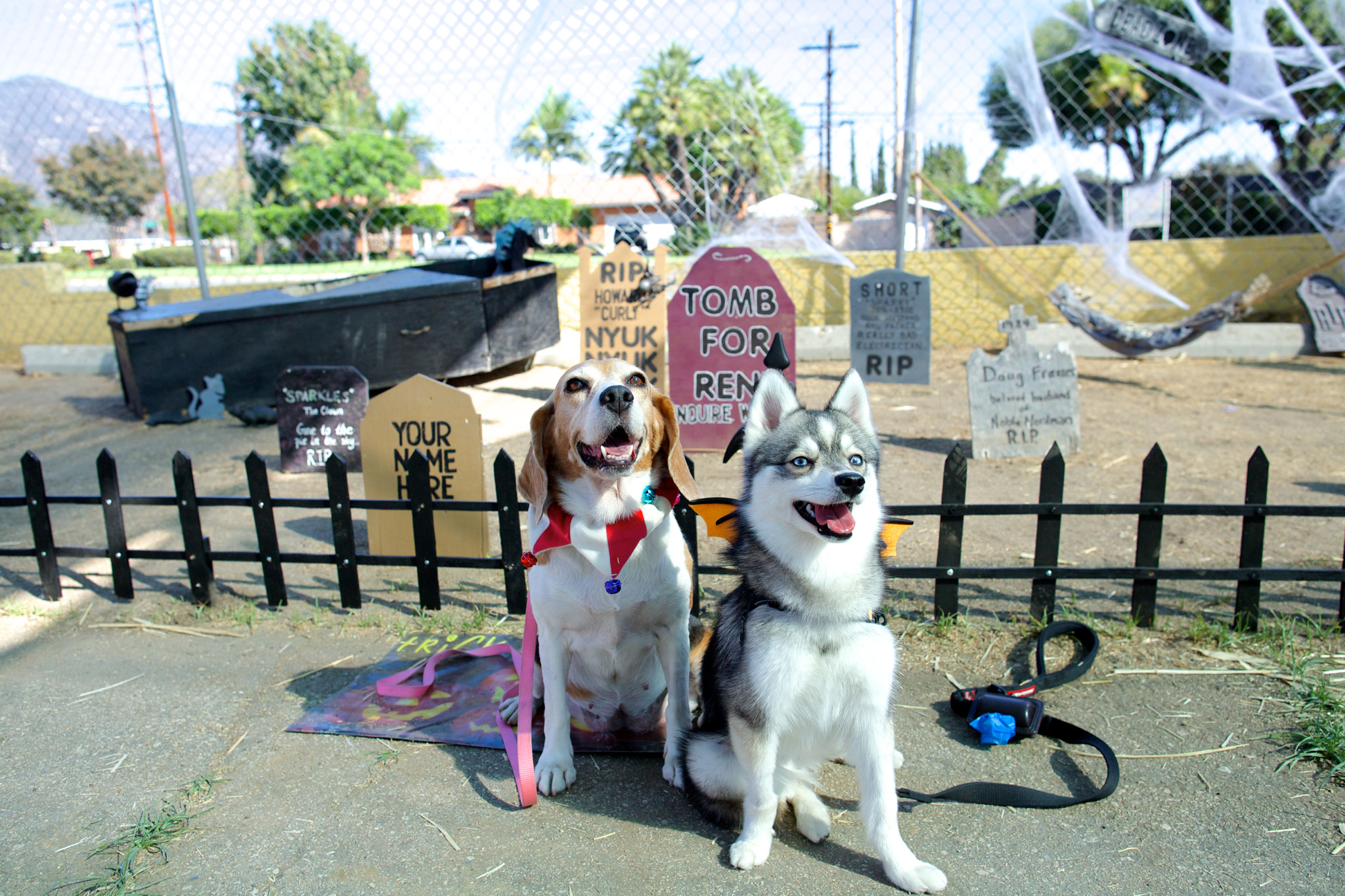 Last but not least, they do have a small area representing the other side of Halloween!
Pumpkins are for children, and ghosts/zombies/the deads/vampires/corpes.....are for the adults

(damn...i hate Halloween month, cuz you are going to hear all the scary movies/sounds/secenes on the radios/adventure parks....everywhere.....)

Since Tiru(sisi) and Actaeas(公公) are the only guys in the pack, they were brave enough that day to have a pic with the graves...haha!